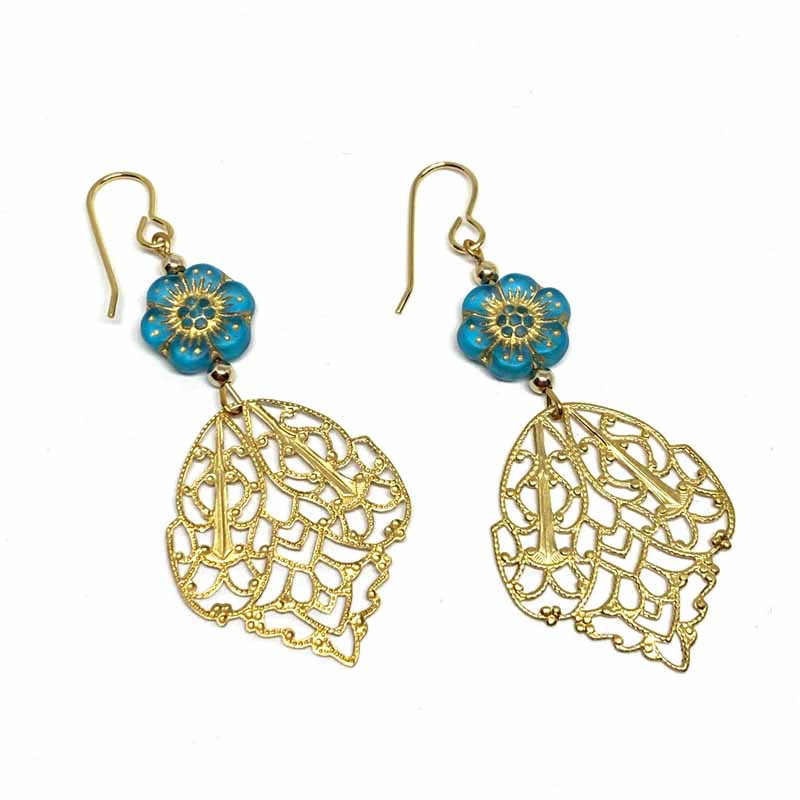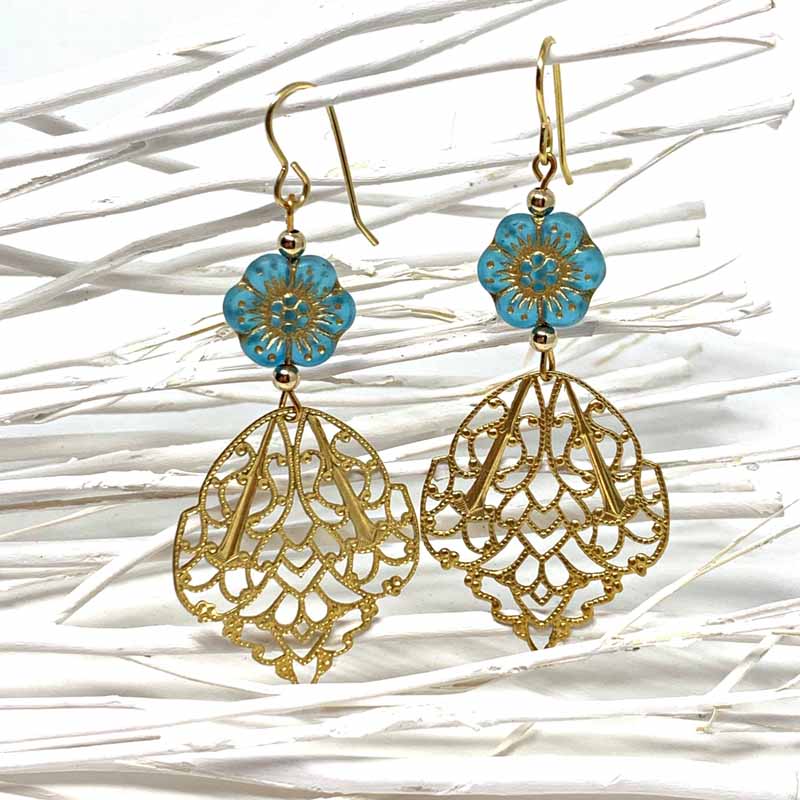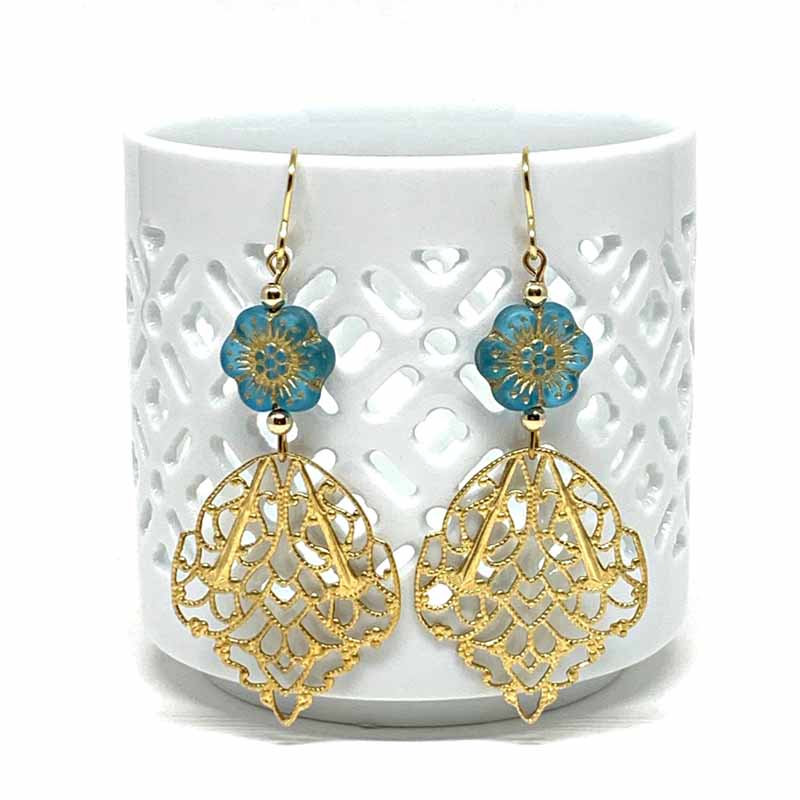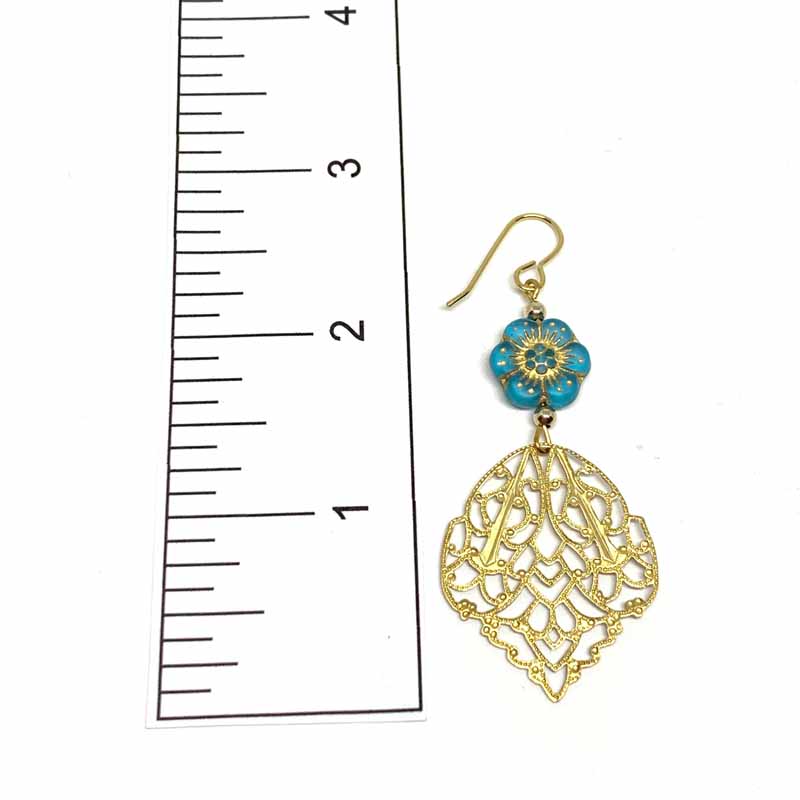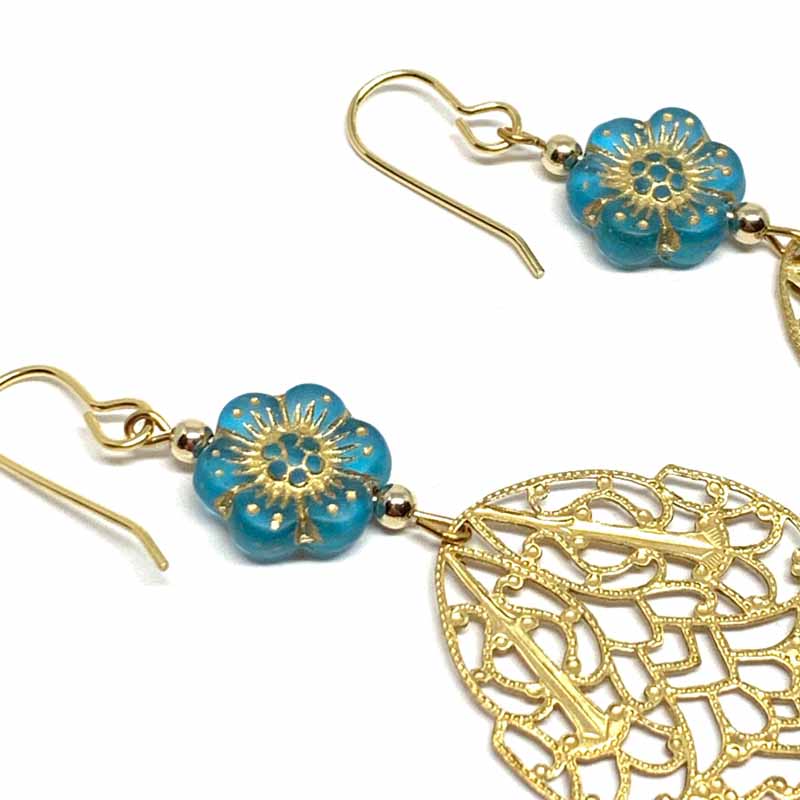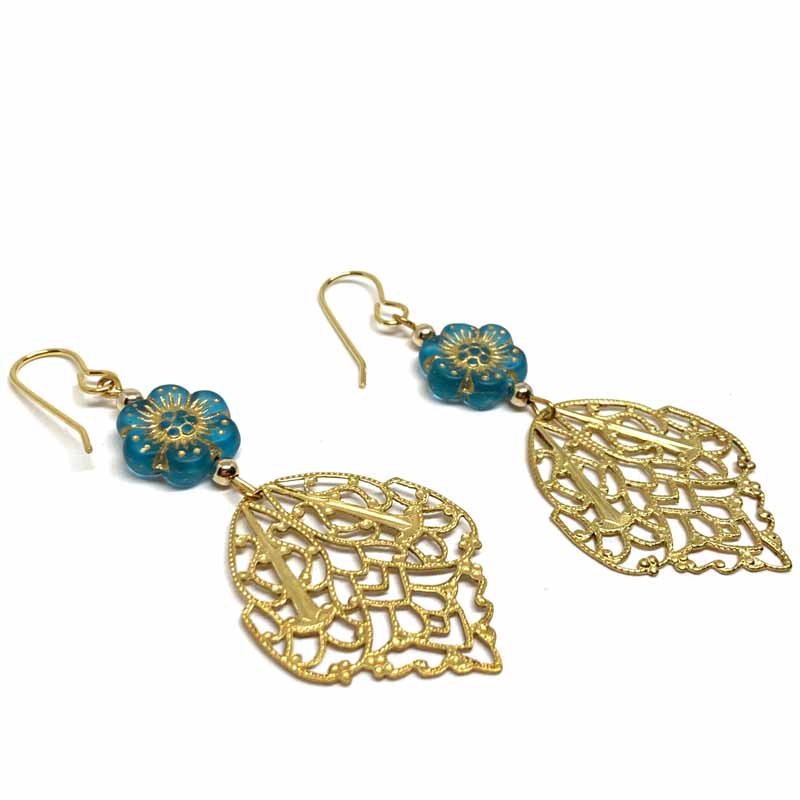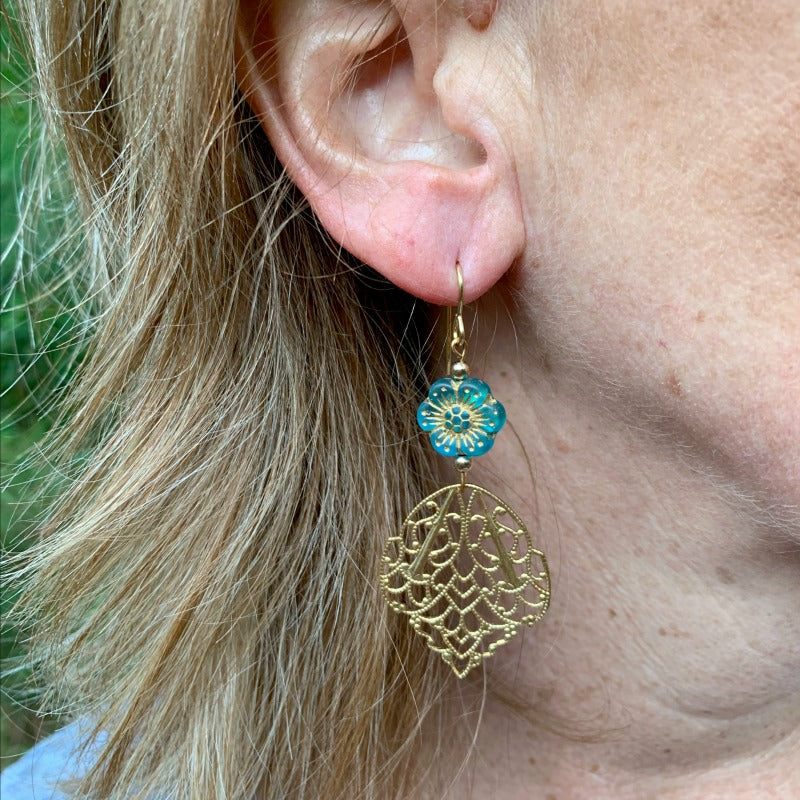 Aqua Blue Hibiscus Filigree Earrings
Boho Chic Earrings that Make a Statement
These gorgeous aqua blue hibiscus floral earrings mirror the vibrant colors of the Caribbean ocean.  The gold filigree drops accent the gold details found in the dazzling Czech glass flowers, therefore offering a warm, bright vibe.
All elements combine to create a quintessential pair of boho chic earrings that can be worn year round or for any occasion.  They are the perfect accessory to brighten up a cloudy day or to celebrate one filled with welcomed sunshine.
These statement makers measure 2.25 inches in length.  The filigree drop is solid brass. The French ear hooks are 10 karat gold plated and are nickel free.  The flower bead is flanked by two gold filled seamless rounds.
Soaring Spirit Designs will donate a portion of the profit from each sale of this self-love product to Suicide Prevention. If you or someone you love needs help, please reach out to the National Suicide Prevention Lifeline by calling or texting 988.