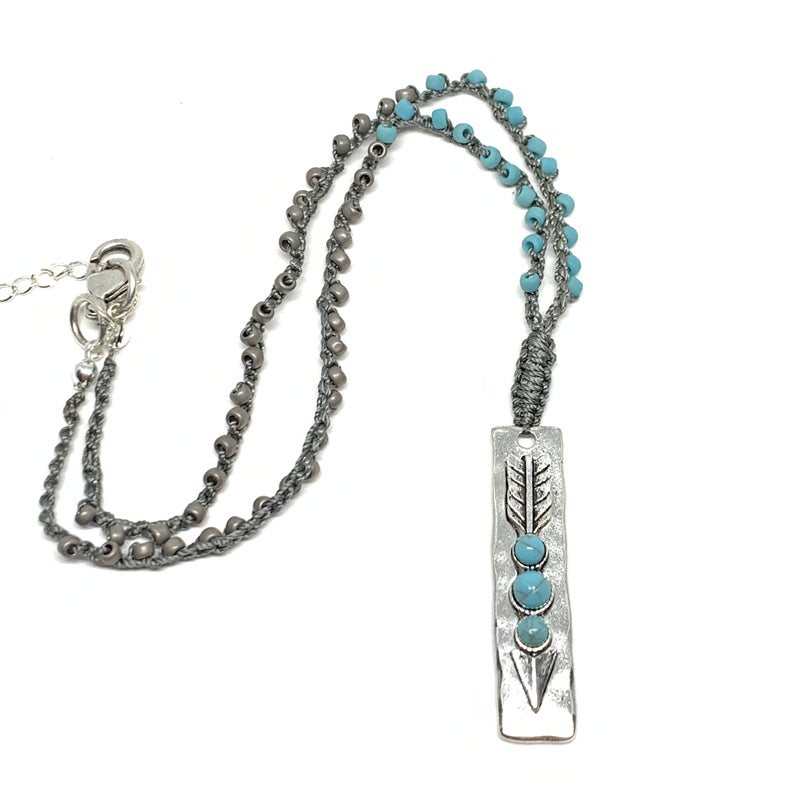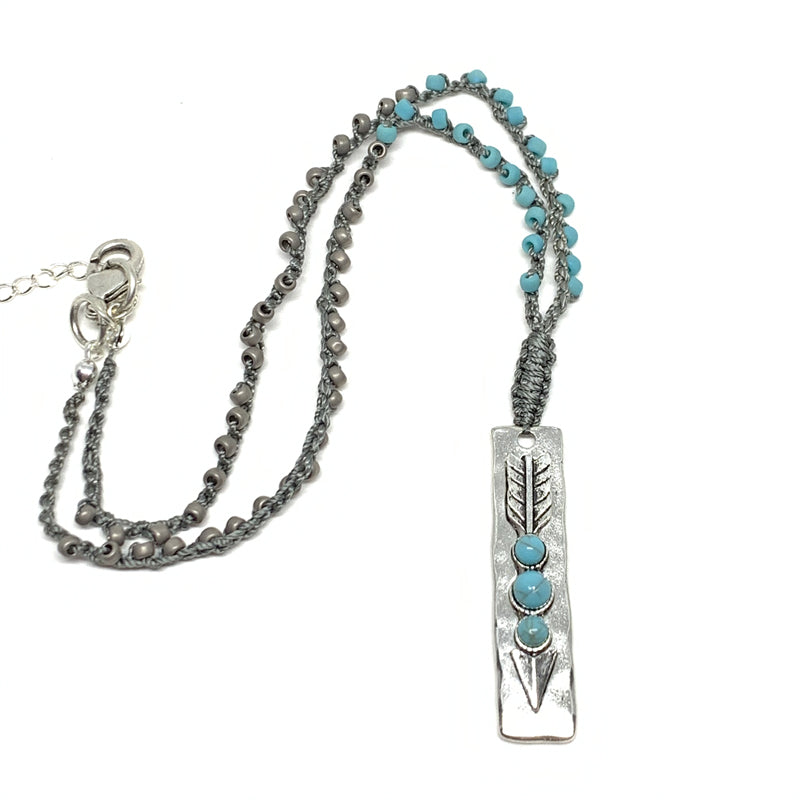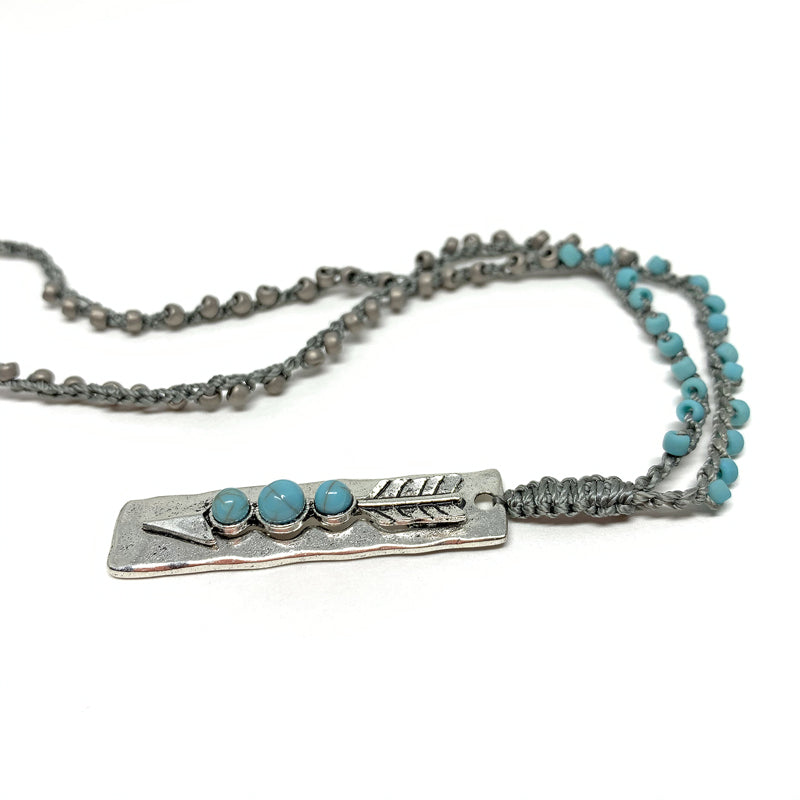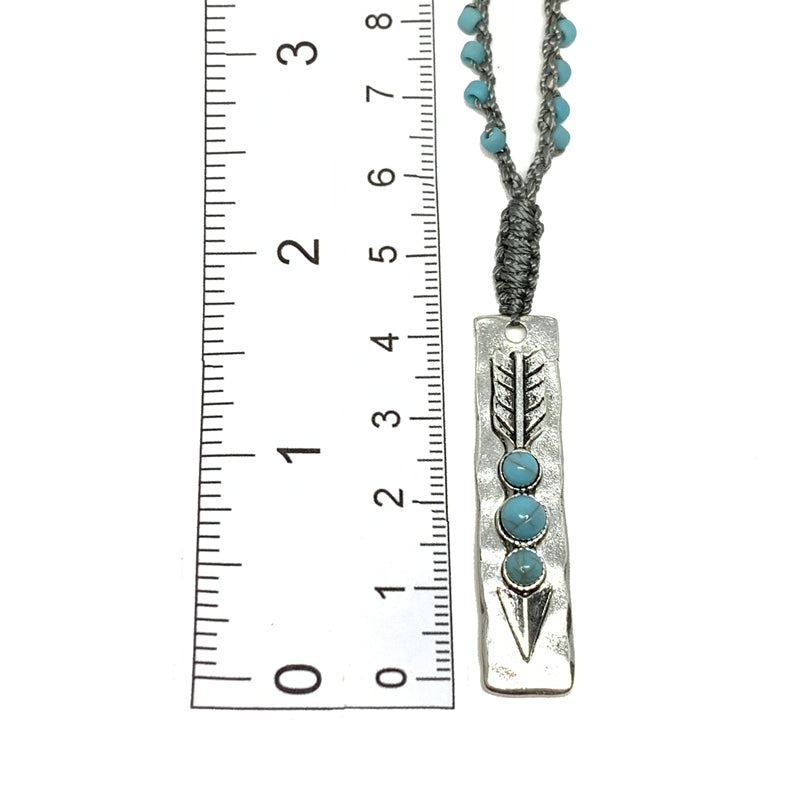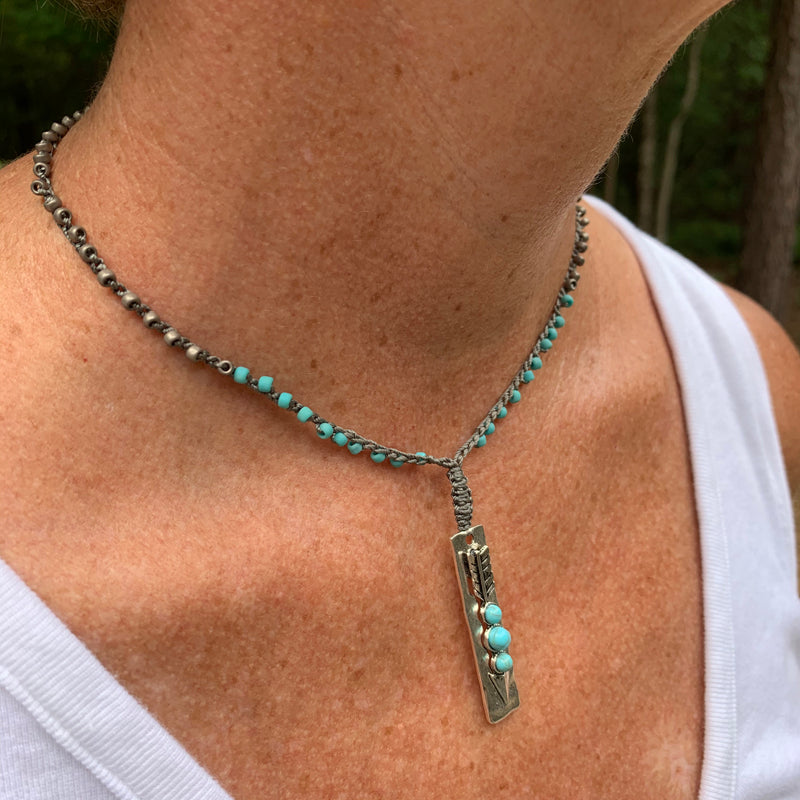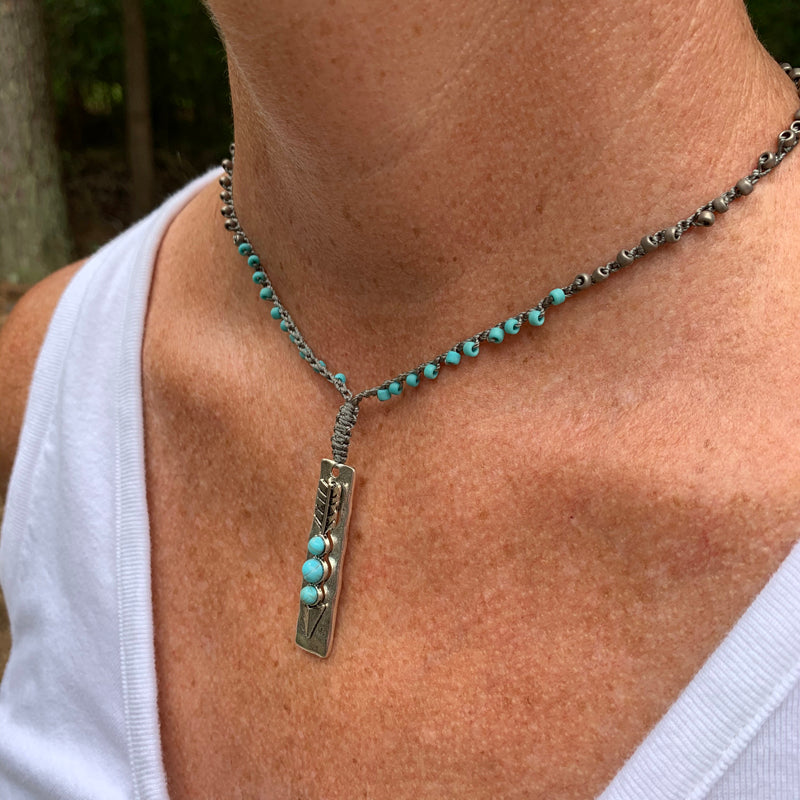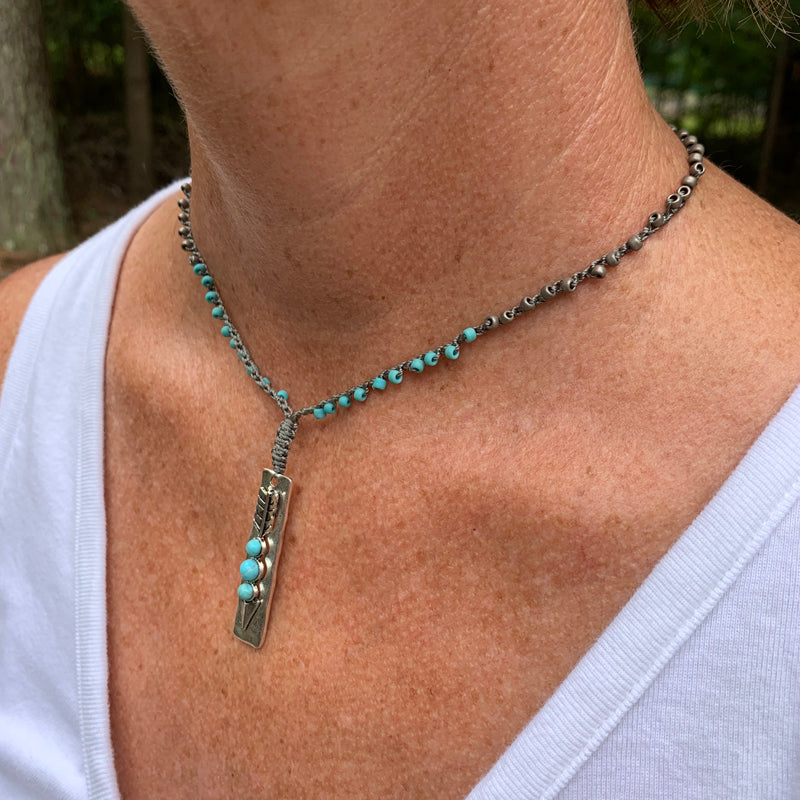 Be Yourself - Arrow Necklace
An Arrow Necklace for Self-Confidence

Overview

Arrow Necklace details
Life is hard.  Life is harder when you feel like you can't be yourself.  We are all unique and that's what makes us special.  No matter how old you are, there may be moments in life when you feel pressured to be someone else either through peer pressure or lack of self-confidence.  Believe in yourself and be yourself.  Be original.
This silver arrow necklace is perfect for your friend who is moving to another state.  A state that is the complete opposite of where she grew up.  Or maybe she's moving from the country and heading to the big city.  Either way, you know she will be challenged to be herself.  She has always struggled with self-confidence, but you have been there day in and day out to make her stand tall and proud.  But now you will be hundreds of miles away.  Gift her this necklace with arrow so that she will always have you nearby to keep her strong and confident. 
The color turquoise creates emotional stability and balance. It creates harmony and communication between what you feel in your heart and what gets spoken.  It helps with decision-making and builds self-esteem which creates an opportunity to love ourselves.  In the end, turquoise creates happiness of life.
measures 16 inches in length with a 2 inch gold plated extender chain
silver zinc alloy arrow pendant with turquoise colored stones, 43mm
matte turquoise and gray seed beads
15mm brass lobster clasp with .999 fine silver plating
Soaring Spirit Designs will donate a portion of the profit from each sale of this self-love product to Suicide Prevention. If you or someone you love needs help, please reach out to the National Suicide Prevention Lifeline by calling or texting 988.