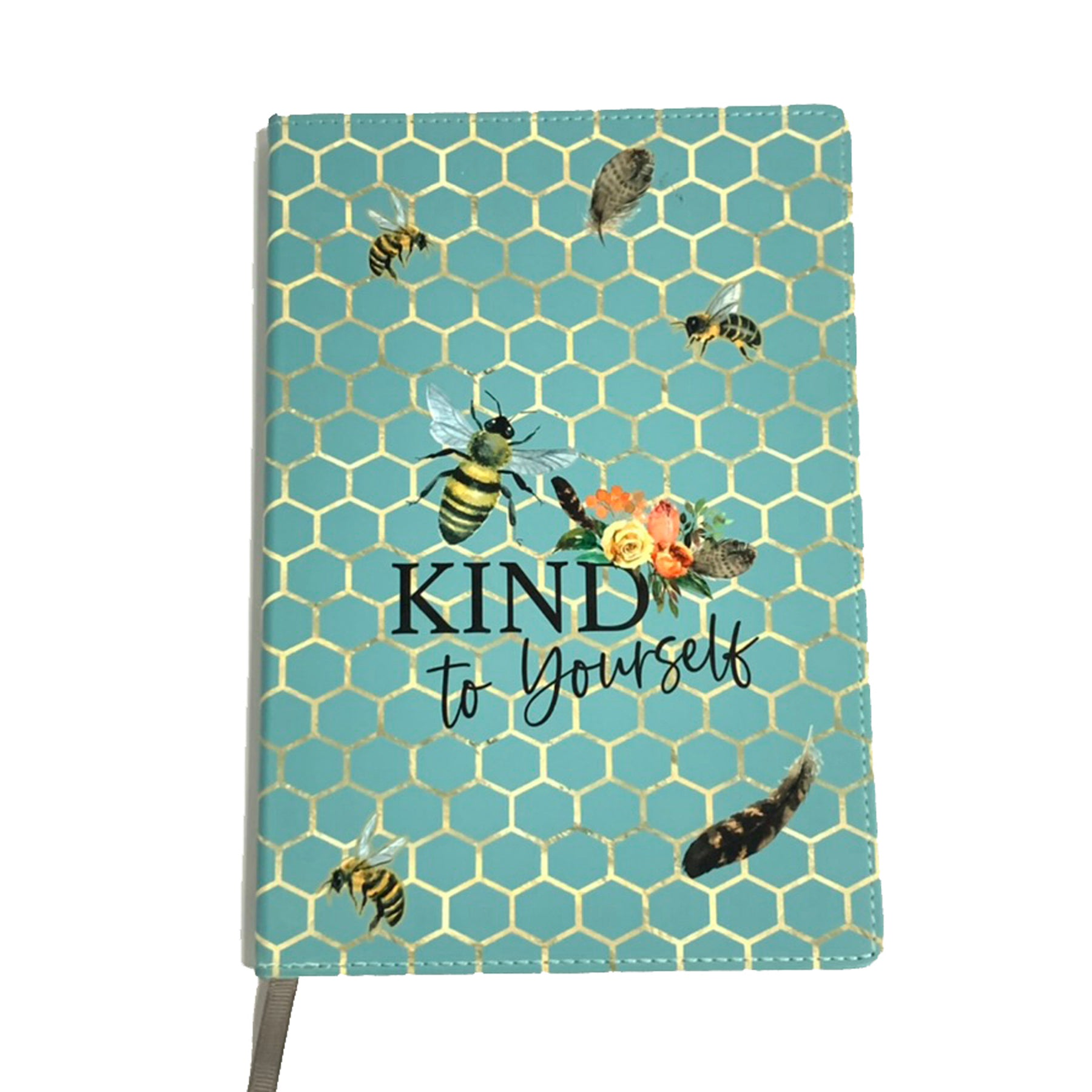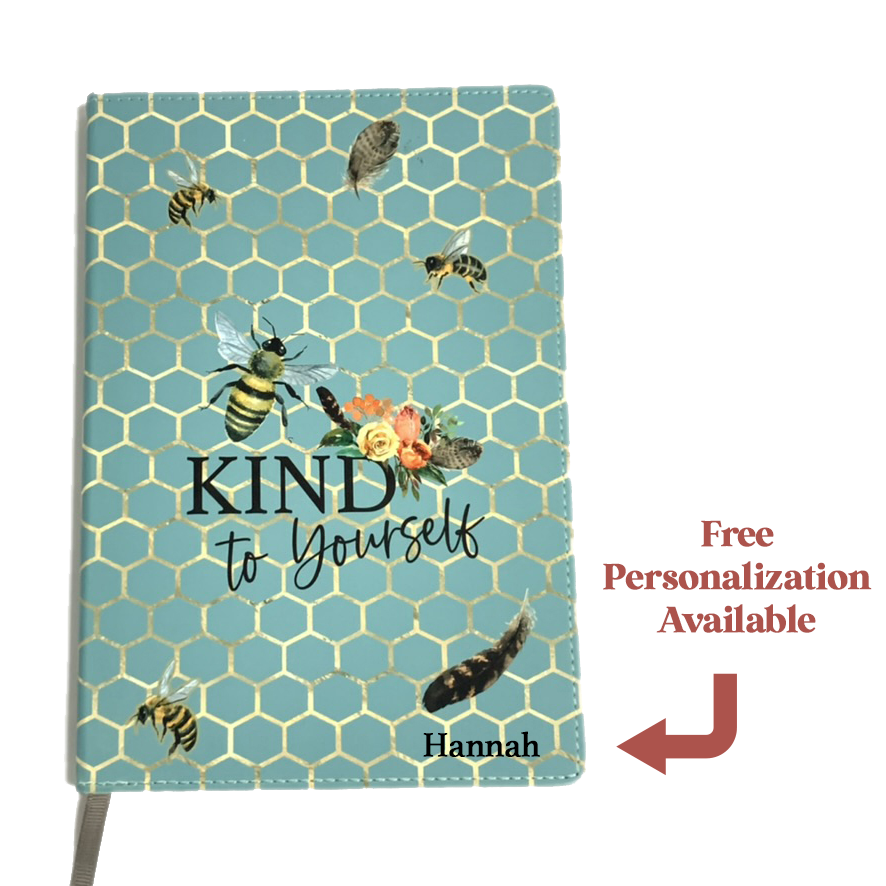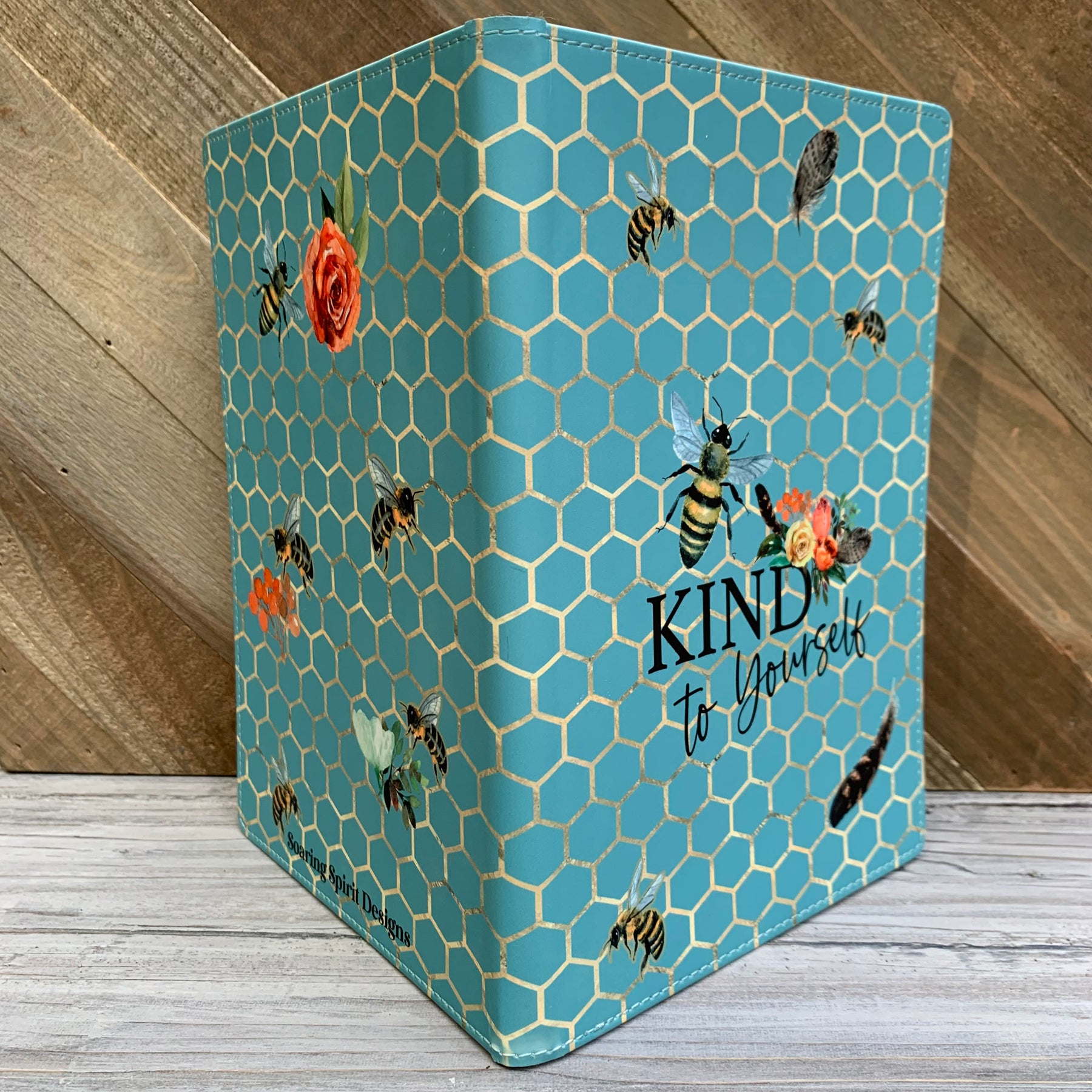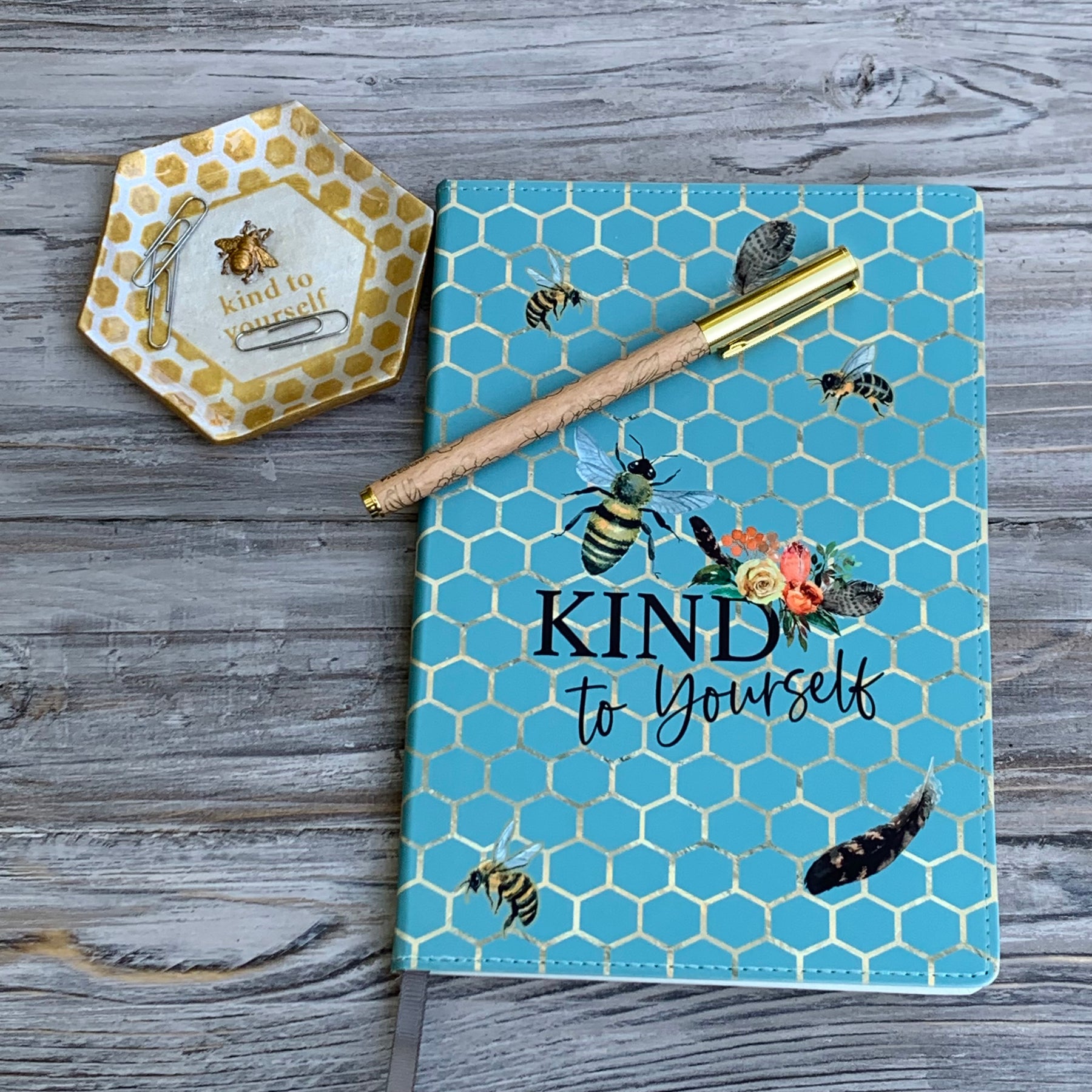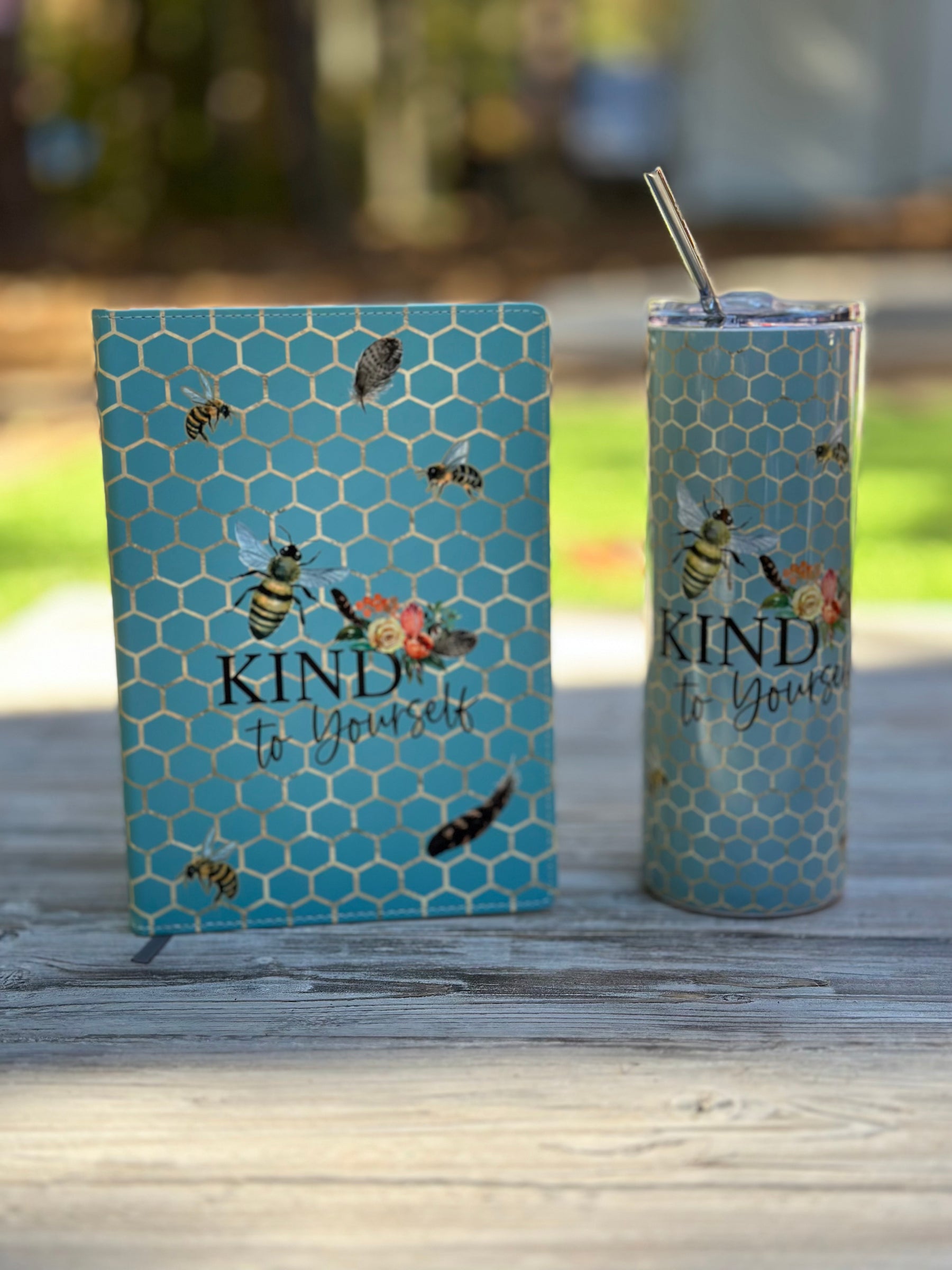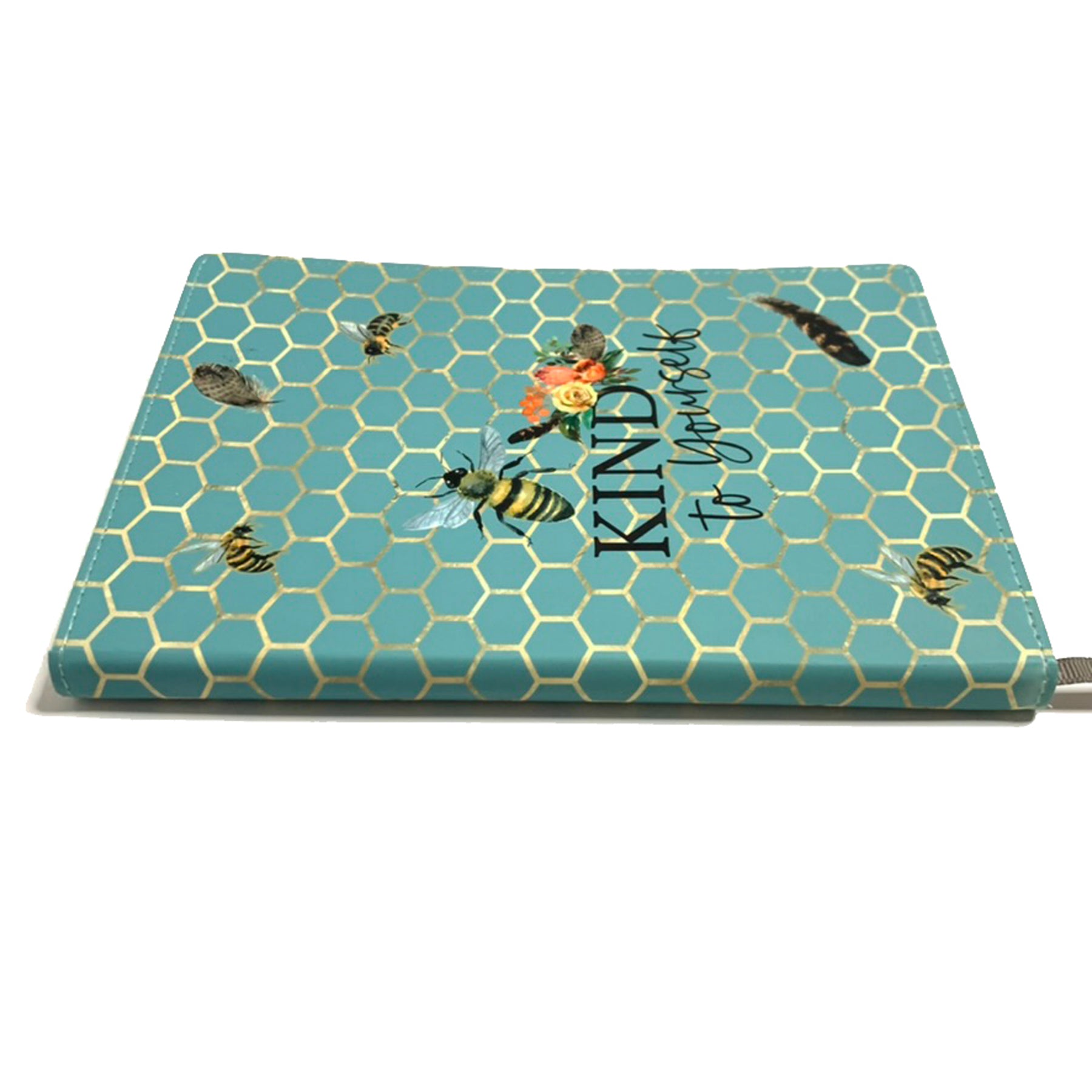 Be Kind to Yourself – Bee Journal – Personalized
A Bee Journal to Manage Your Mental Health
Did you know that studies show journaling helps mental health by managing stress and reducing anxiety?  This personalized journal (personalization is optional) can help you to recognize your problems by tracking your triggers from day to day.
Don't like journaling?  This 100-page lined, leather bee notebook would be a perfect reminder for any teenage girl struggling with school to be kind to herself.   Or send it to a college aged friend who is an aspiring writer and is suffering from writers' block.
Each unique journal measures 8.5 inches by 6 inches (A5) and has an inspirational sticker placed inside that reads:
Soaring Spirit Designs will donate a portion of the profit from each sale of this self-love product to Suicide Prevention. If you or someone you love needs help, please reach out to the National Suicide Prevention Lifeline by calling or texting 988.