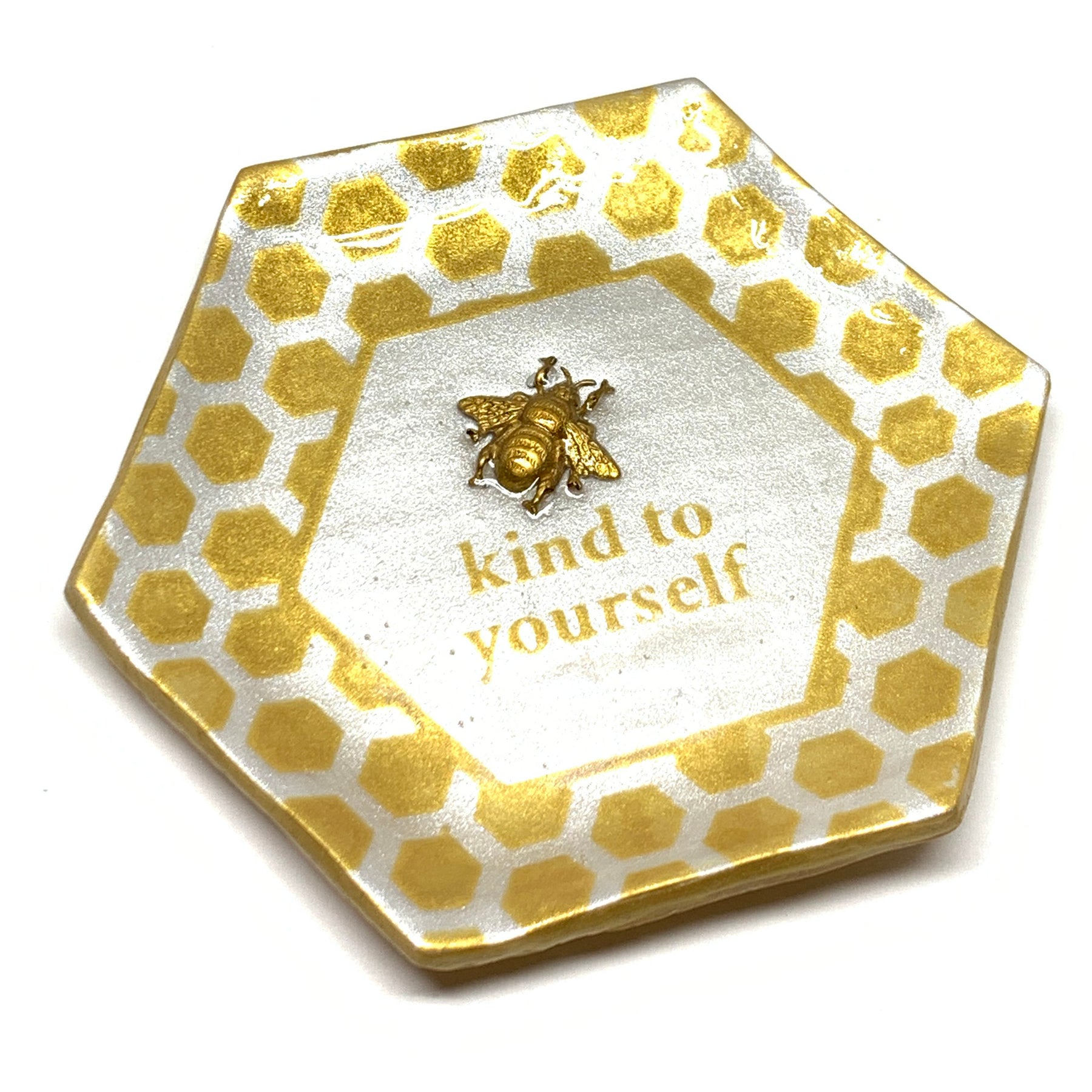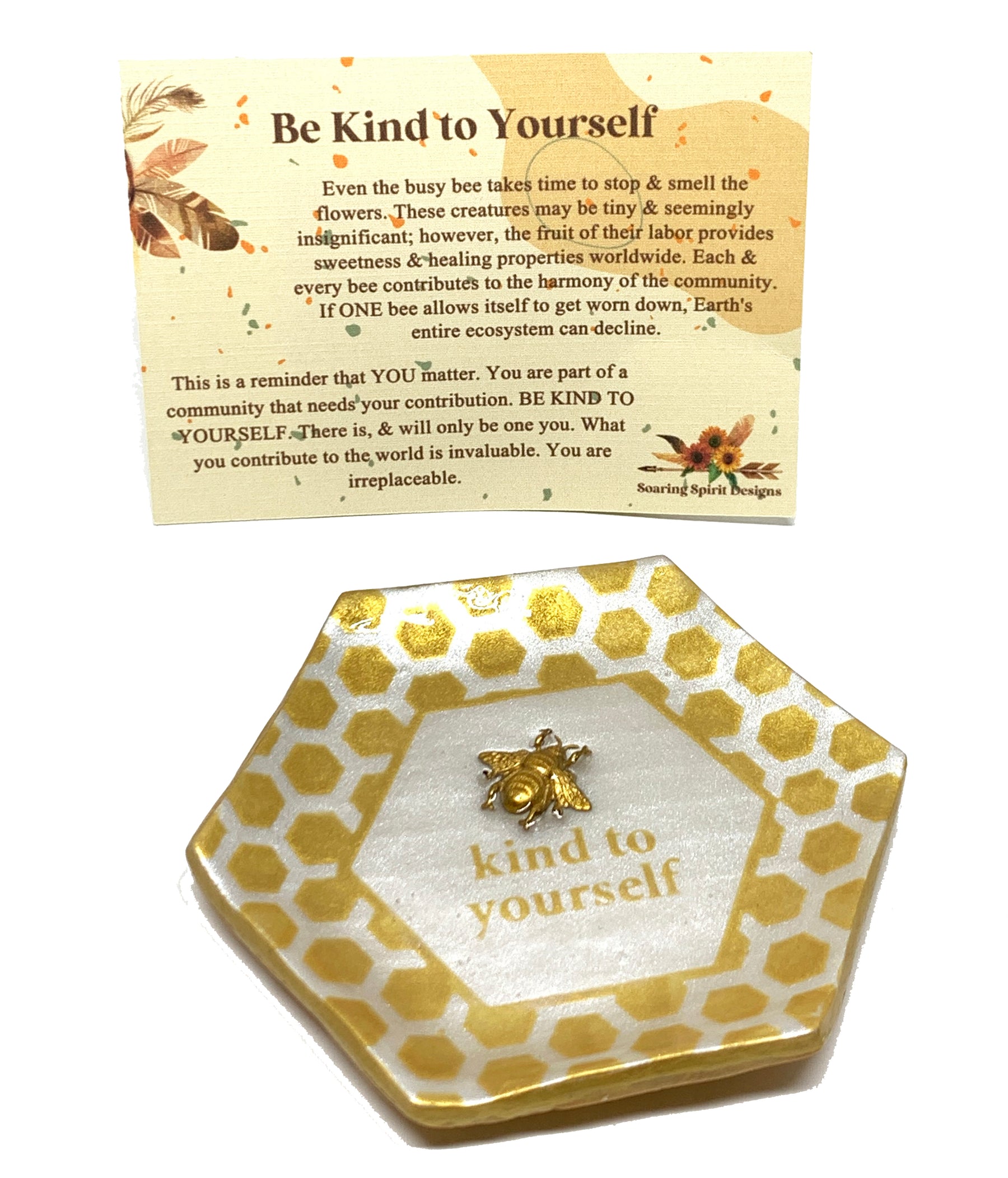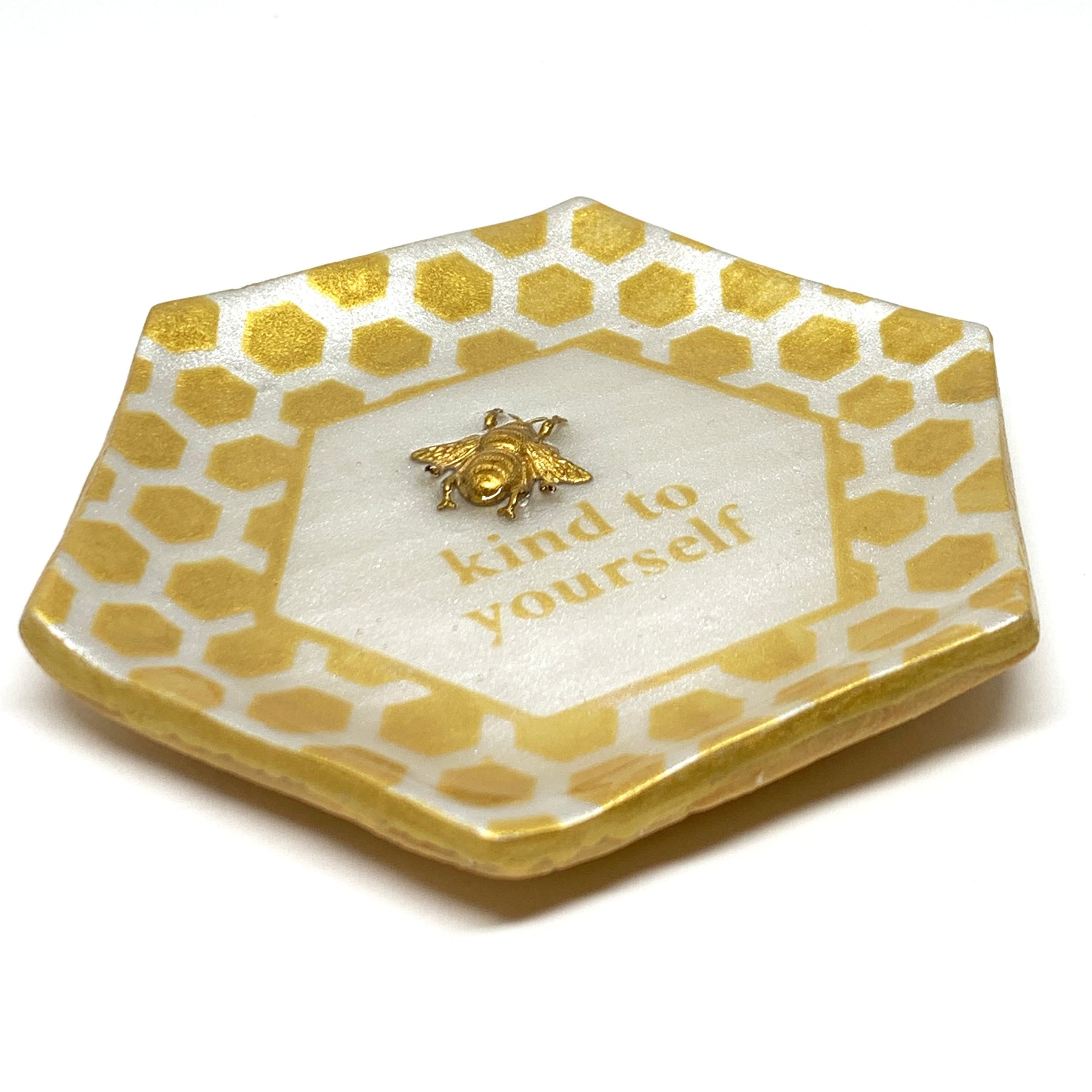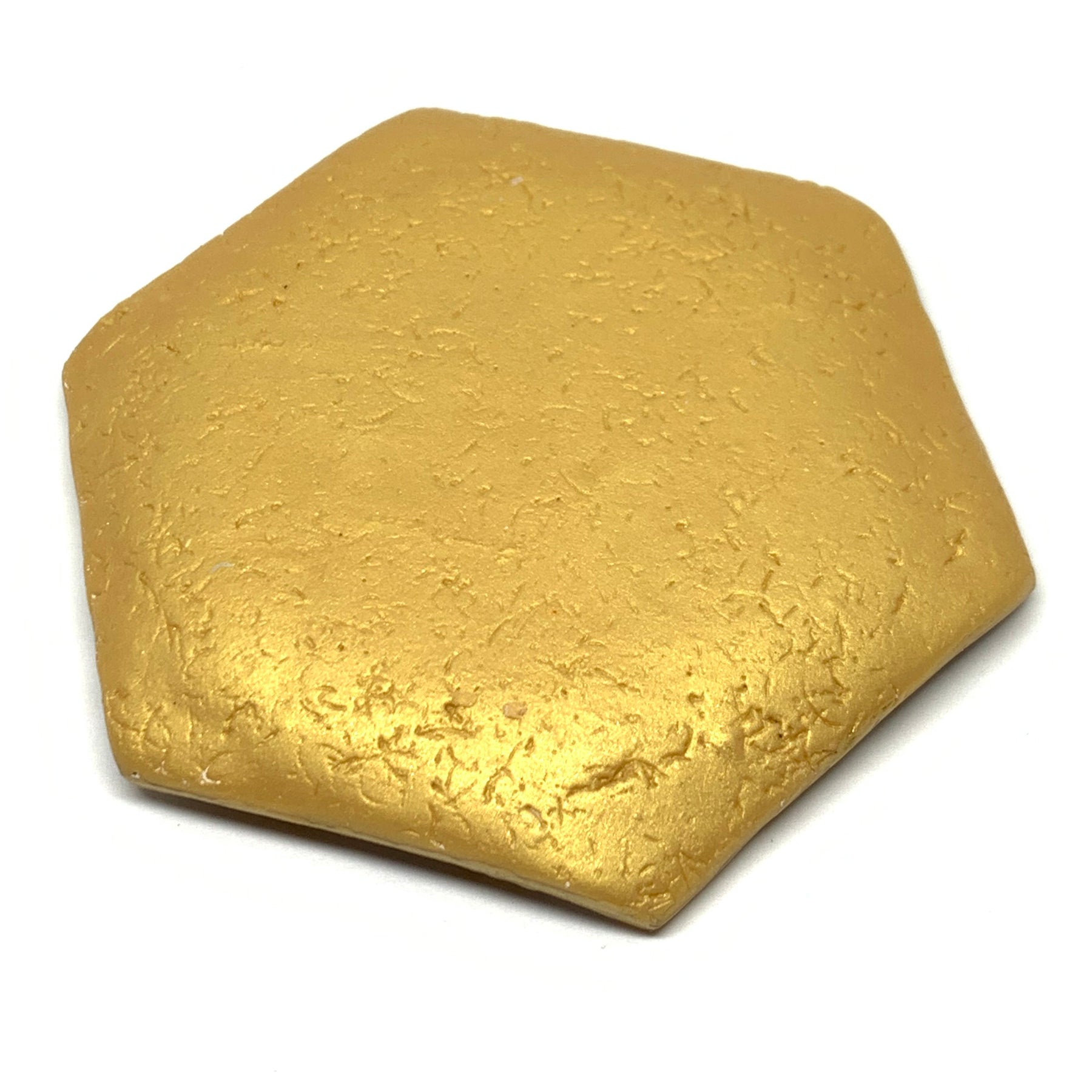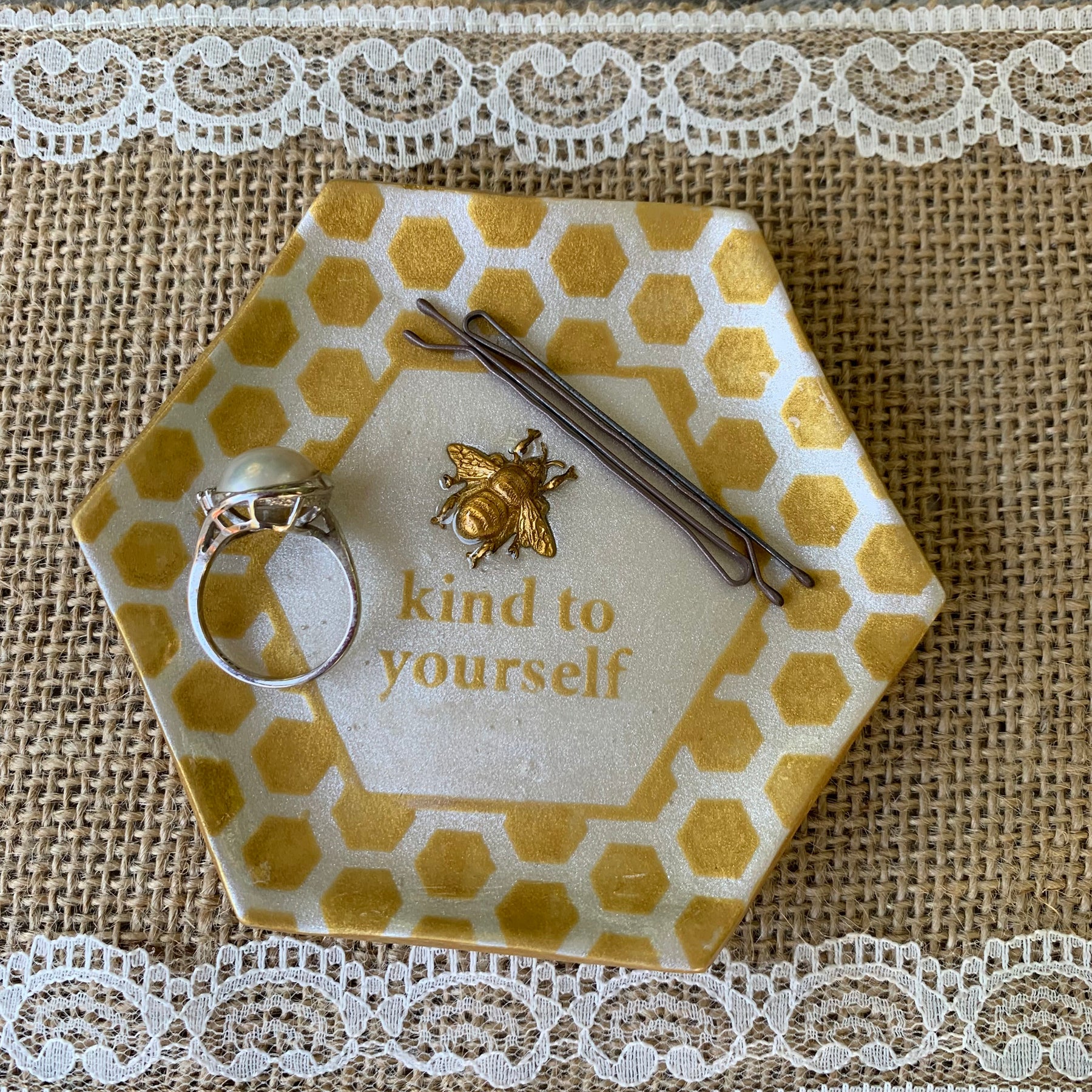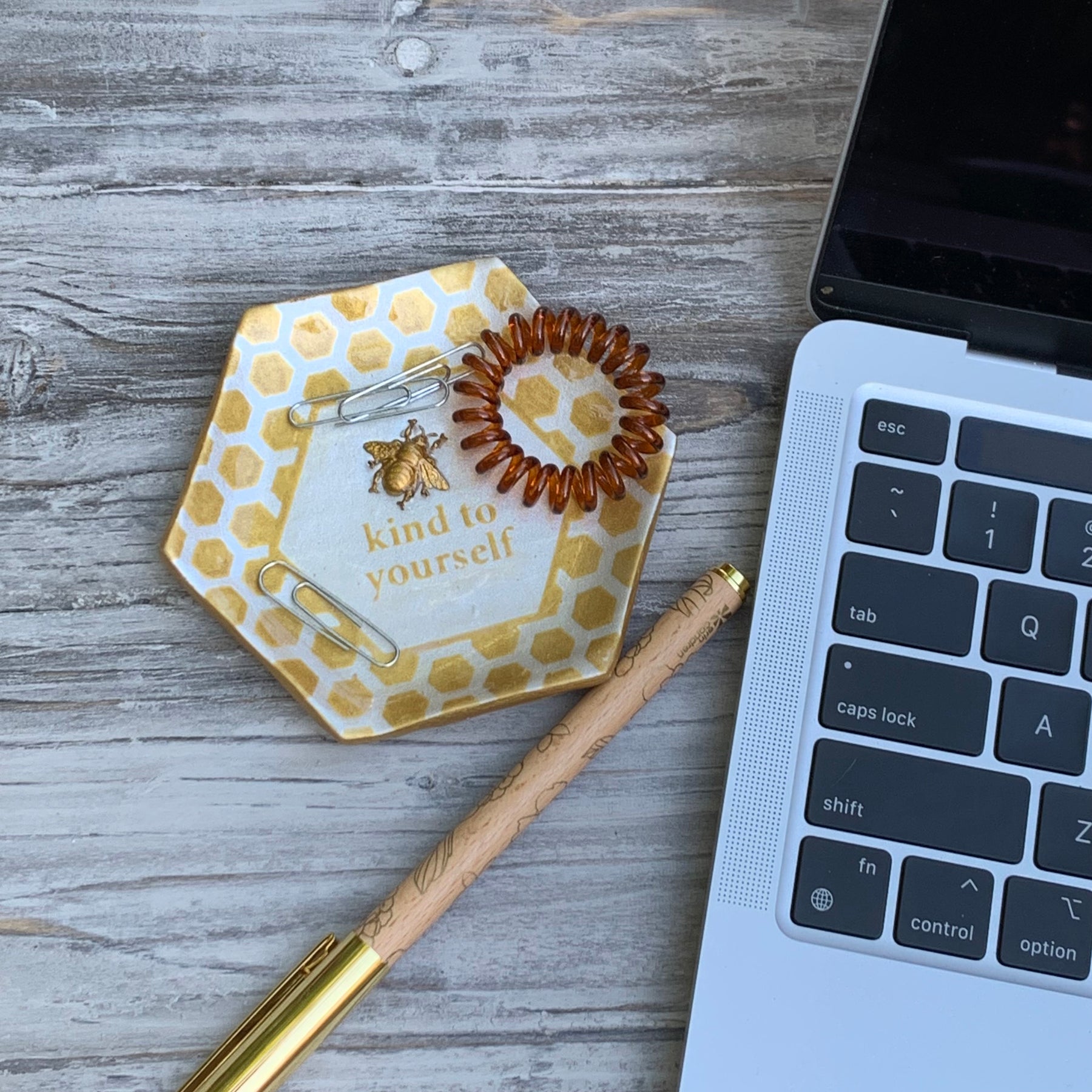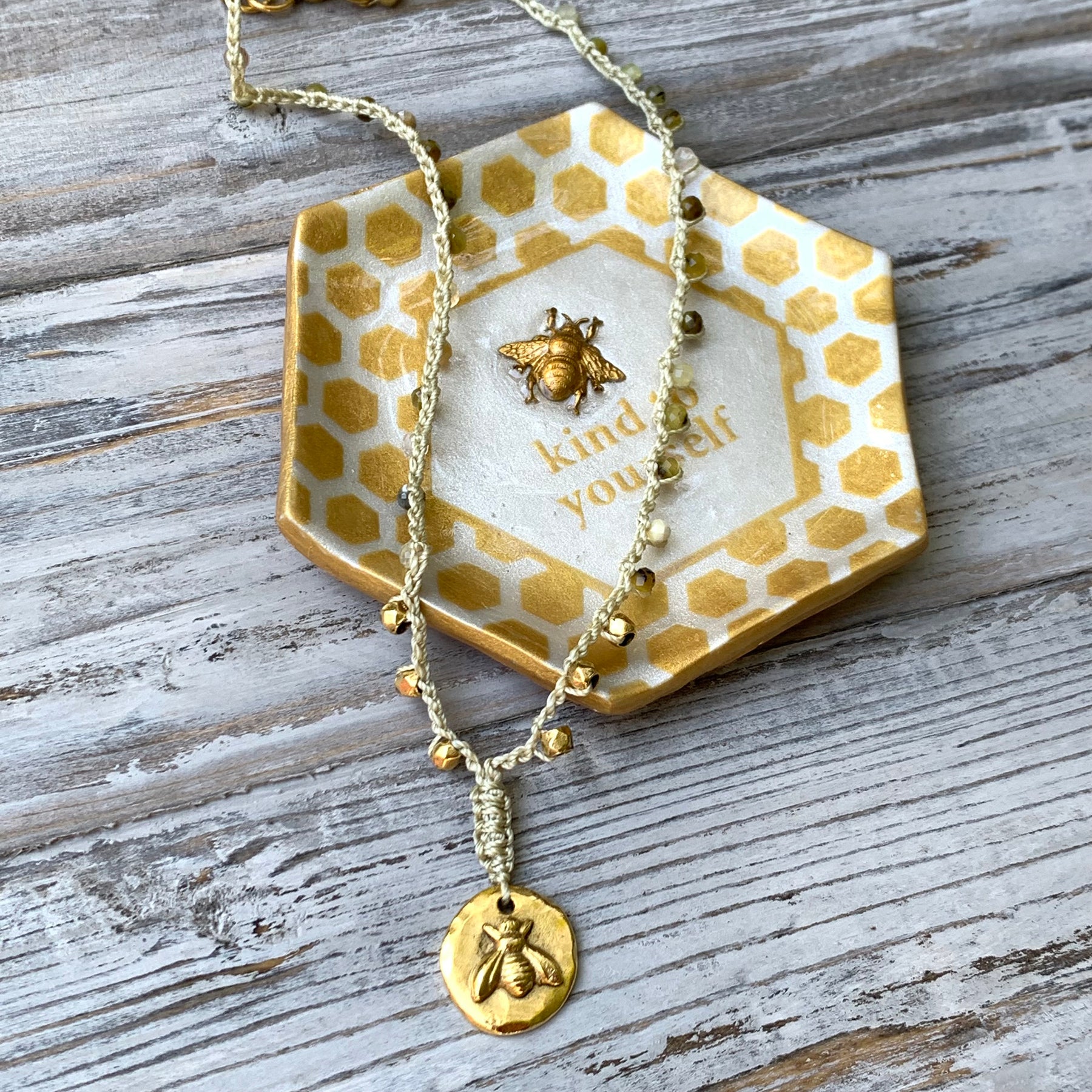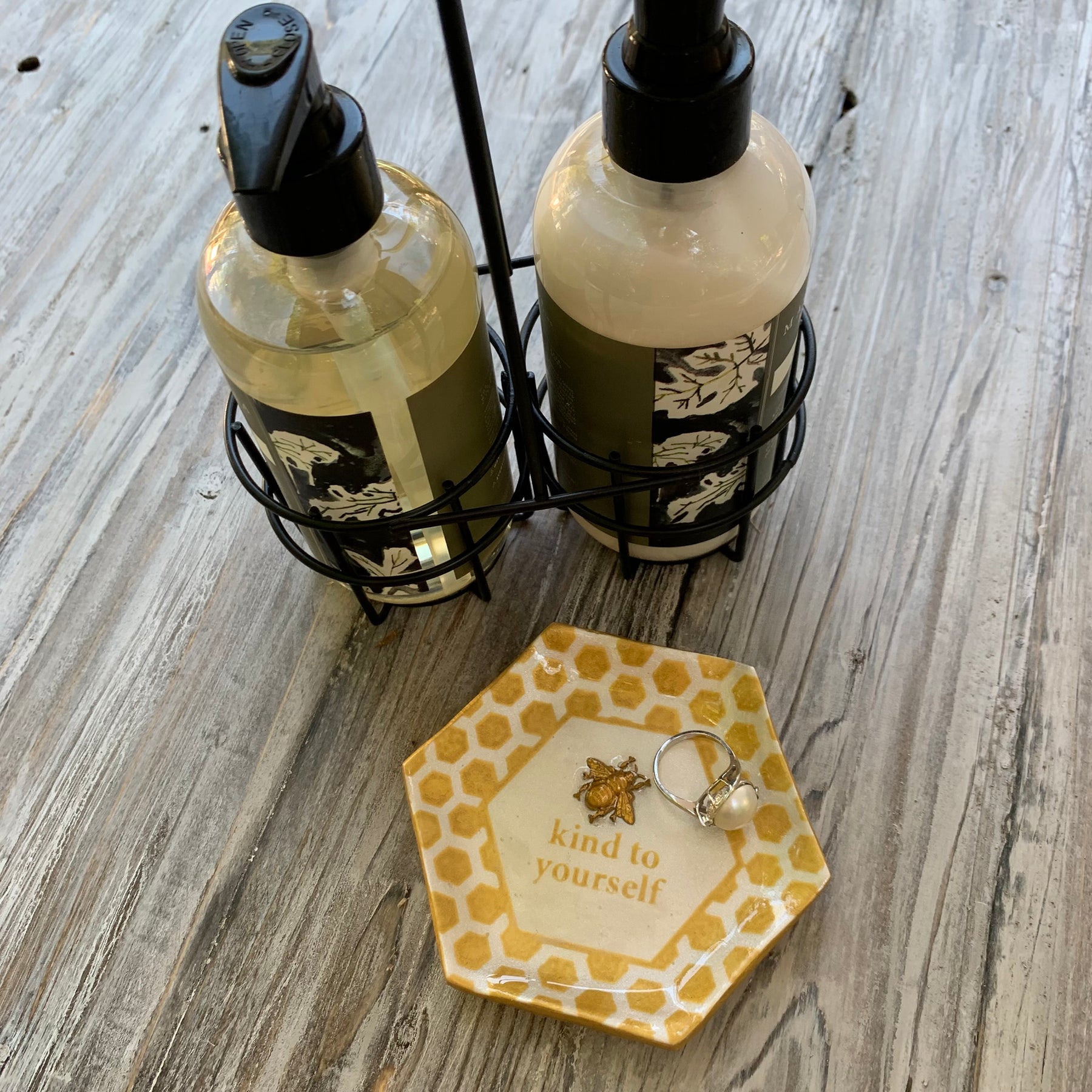 Be Kind to Yourself - Bee Dish
This Bee Dish is the Perfect Self-Love Gift
Everyone needs a reminder to "be kind to yourself" and this bee dish will do just that while holding treasured keepsakes.
Do you know someone who struggles with self-esteem issues? Does this person always blame herself for everything that is wrong in her life? Has your overachiever BFF in college failed her first exam of the semester and is still beating herself up over it 3 weeks later? This bee dish with inspirational card is a must have for all those self-doubters.

Does your mom love all things bees and you're always looking for unique bee themed gifts? This buzzzzzzzzz 🐝 worthy catch all dish will bring a smile to her face and remind her that she too deserves to give herself grace on bad days.
Bees know the importance of self-discipline.  Each individual bee focuses on its assigned task and personal health in order to benefit the overall success of the community.  They understand that they must first look within to have a positive outward effect. Be kind to yourself so that you can be kind to others without hesitation.
A Ring Dish to Inspire
Each trinket dish includes an inspirational card that reads:
Each bee dish is hand sculpted from polymer clay into a hexagon shape to represent a honeycomb.  A brass bee stamping, made in the USA, has been used to add a touch of elegance and to represent the word "be".  Finally, all details are hand painted with gold paint and placed in the oven to cure.  Gold clay covers the bottom to offer contrast. The entire top surface of this self-love gift item has been sealed to protect the ornate details.
Polymer clay is made from plasticizers and is extremely lightweight.  When cured, this dish should not break when dropped or mishandled.  This design is unique to Soaring Spirit Designs.  It measures approximately 4" wide by 3 ½" tall.  It can be wiped down with a wet cloth and should never be submerged in water or placed in a dishwasher.
How Would This Be Used? 
This bee dish is the perfect size to place on a dresser to hold treasured rings and earrings.  It can be placed next to a bathroom or kitchen sink to hold rings when hand washing.  In addition, this catch all dish would be perfect to hold paper clips and push pins on a desk in a dorm room or home office.  If you're looking for self-care gifts for women, this "Be Kind to Yourself" dish is a daily reminder that can provide a positive outlook.
Shop more inspirational gifts for women here.
Soaring Spirit Designs will donate a portion of the profit from each sale of this self-love product to Suicide Prevention. If you or someone you love needs help, please reach out to the National Suicide Prevention Lifeline by calling or texting 988.