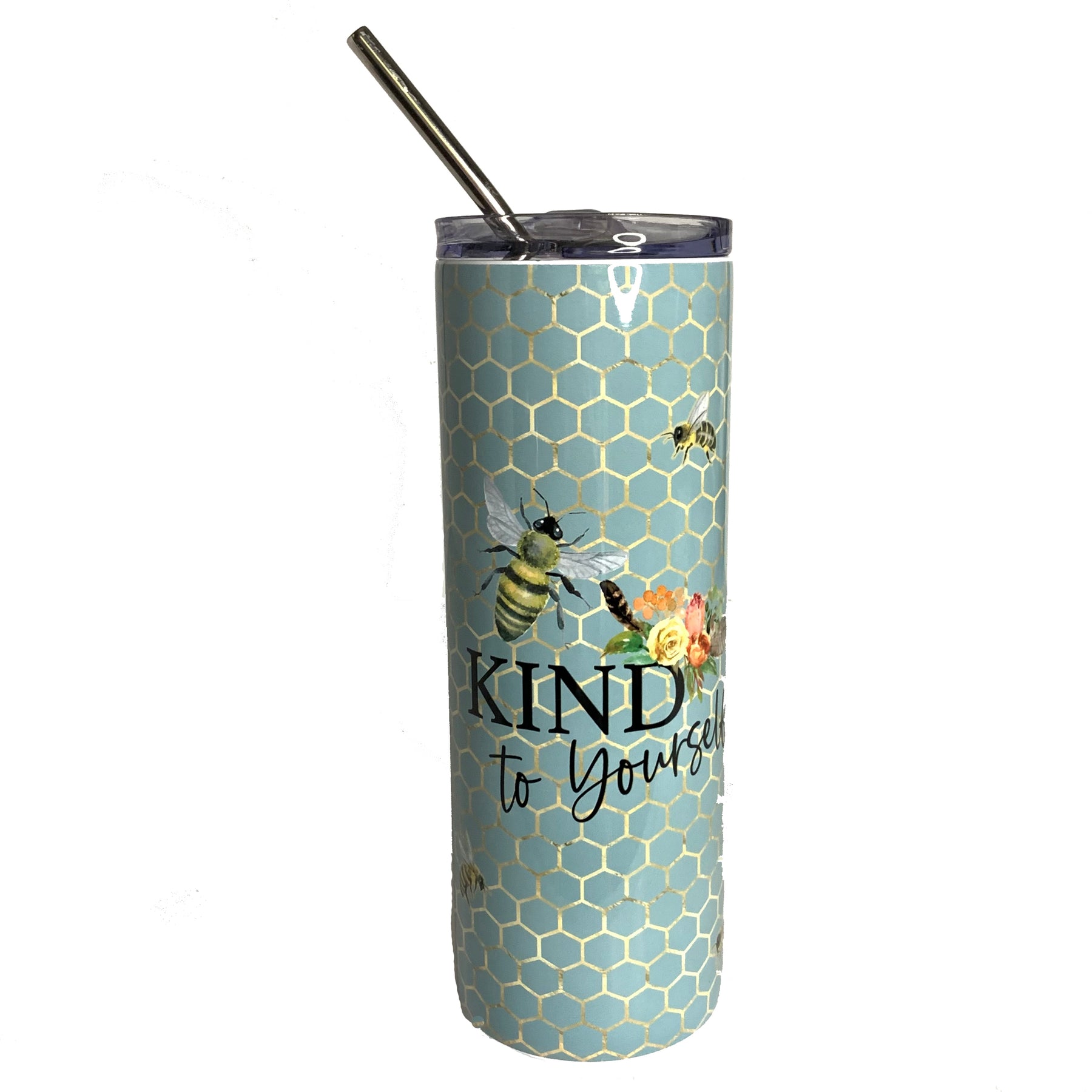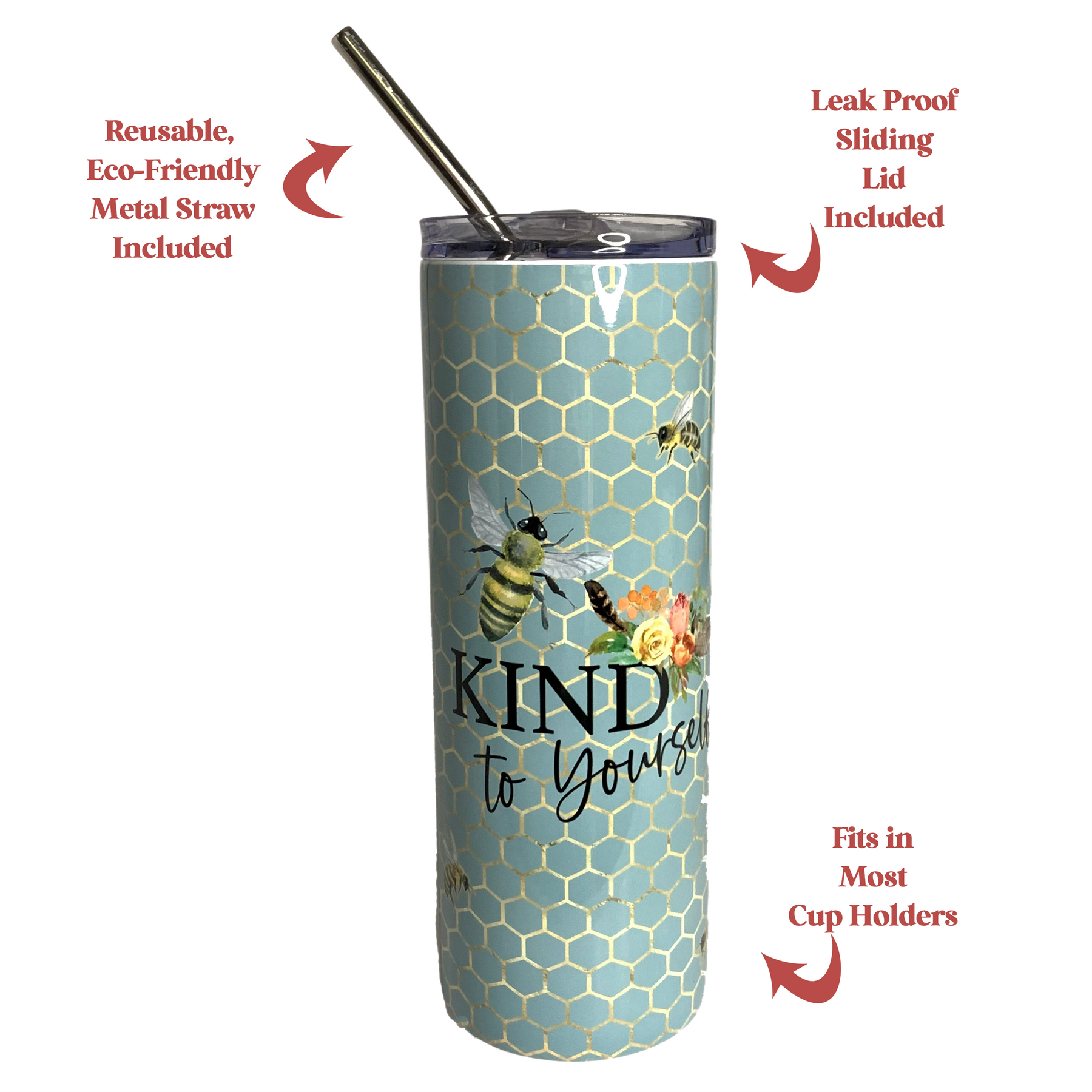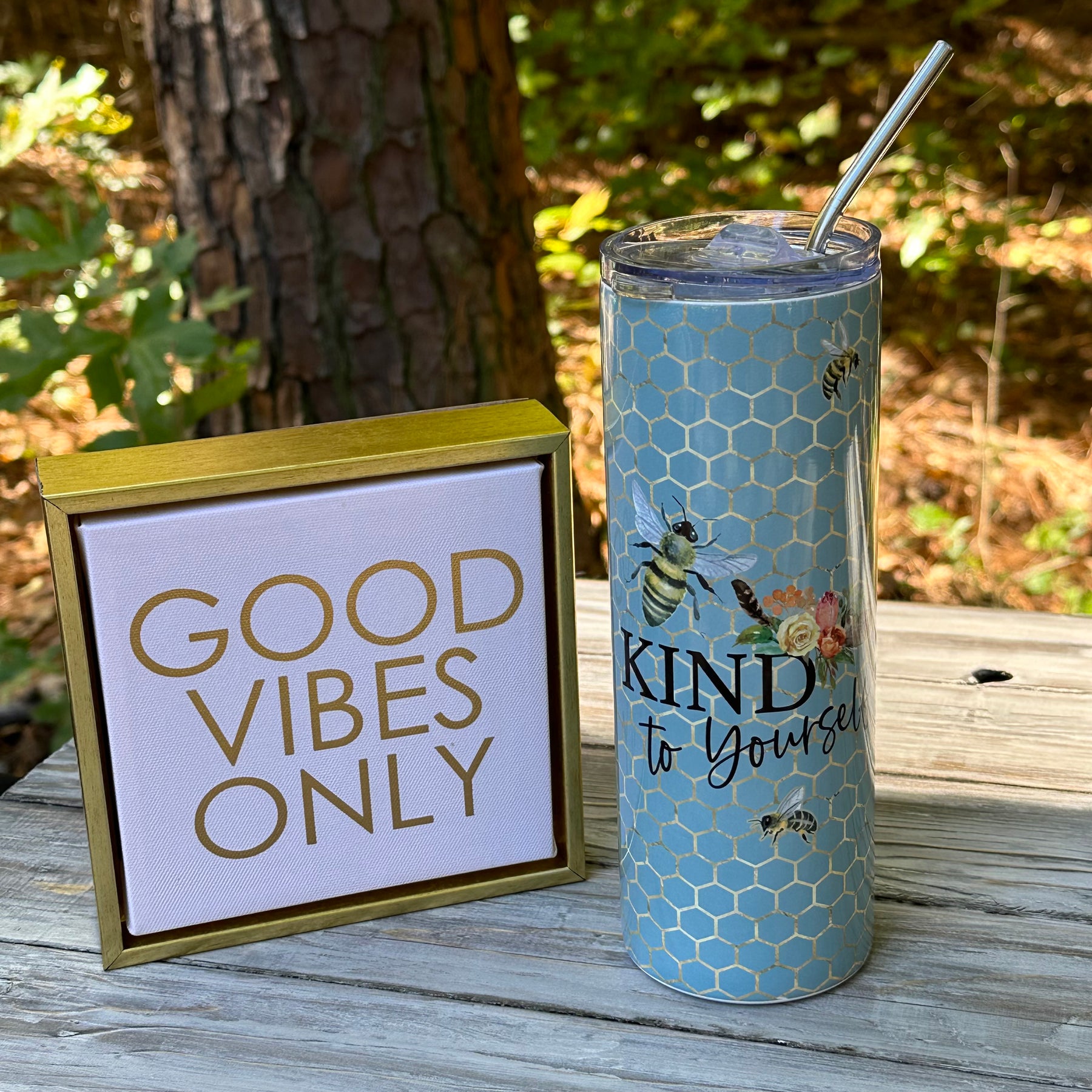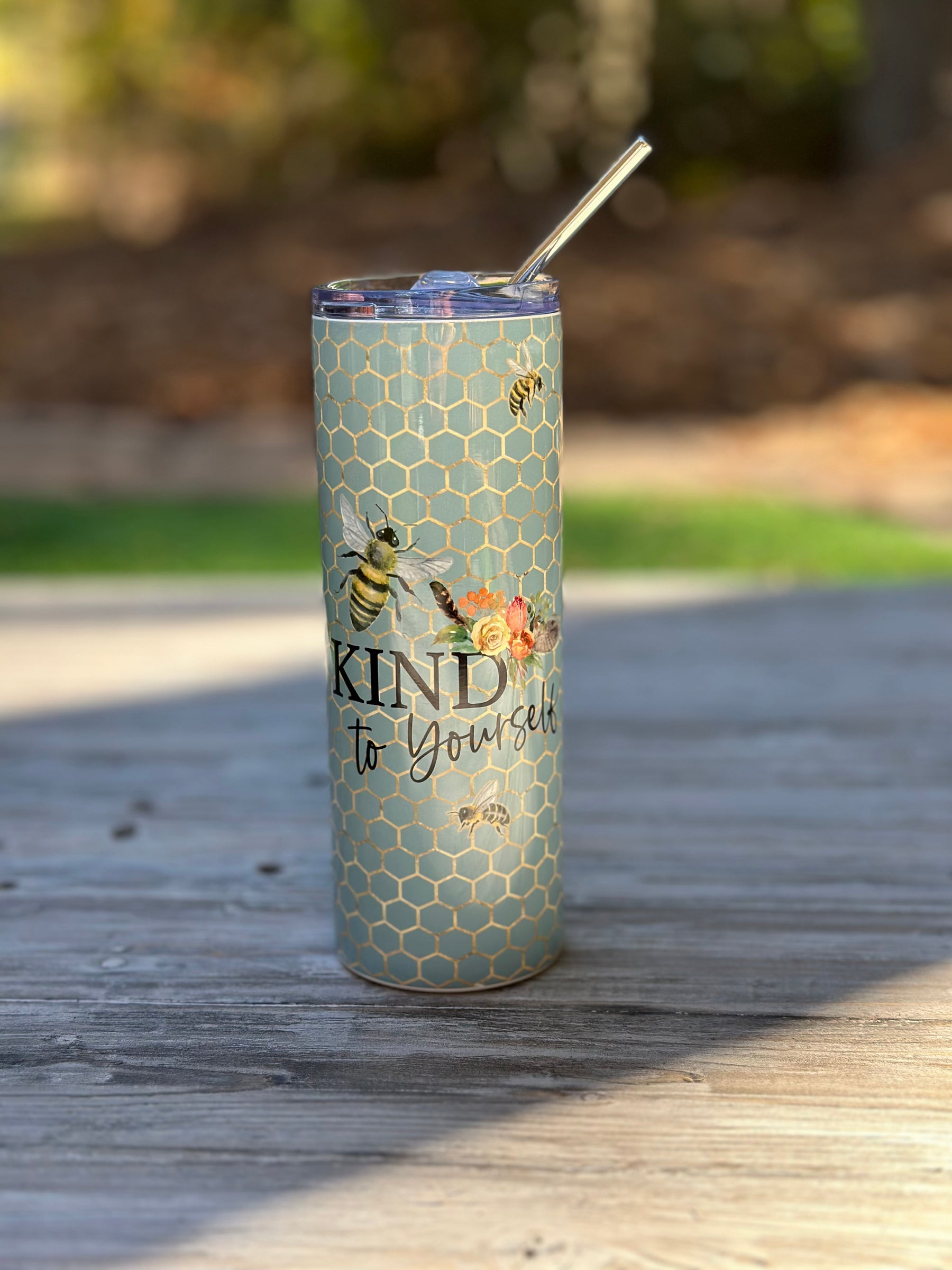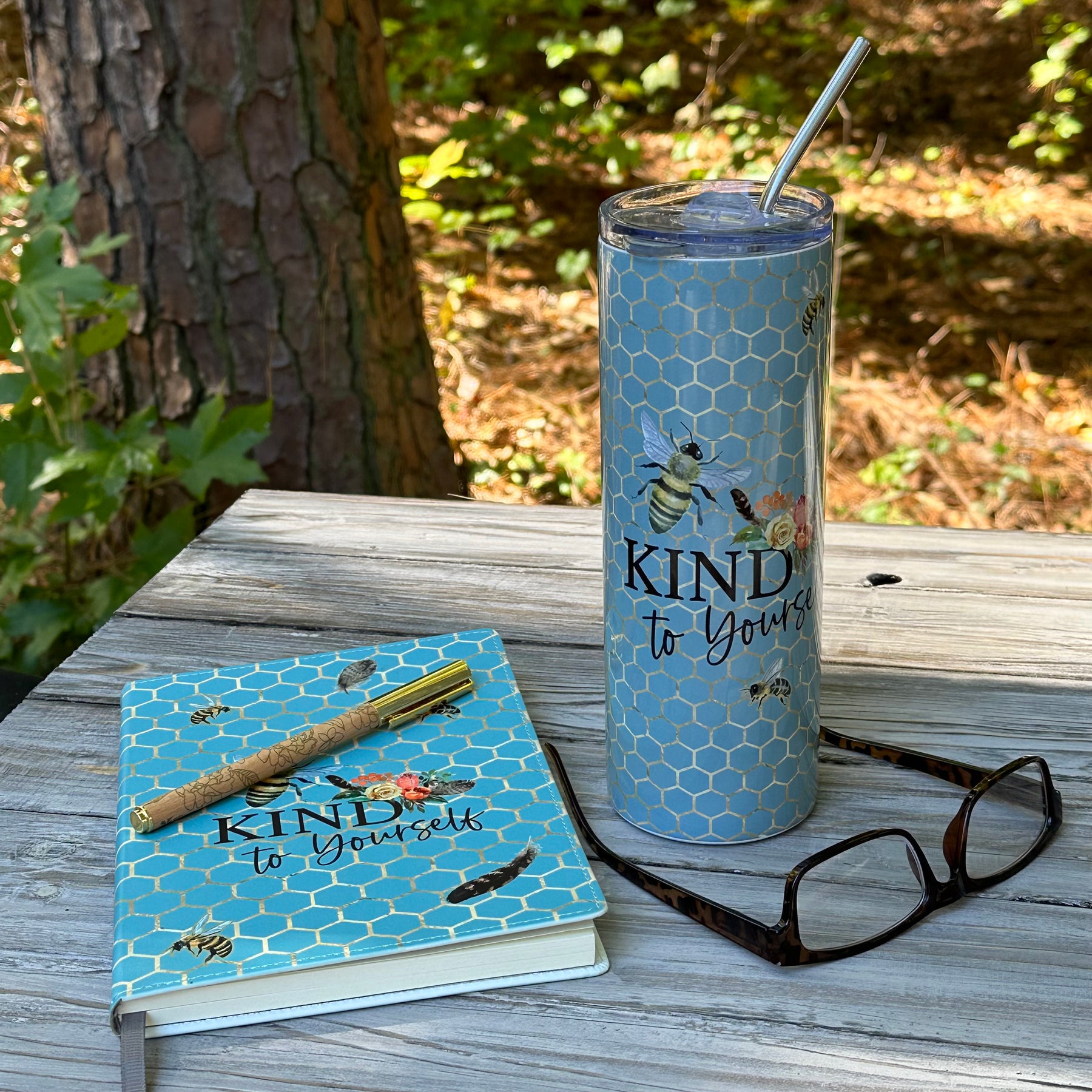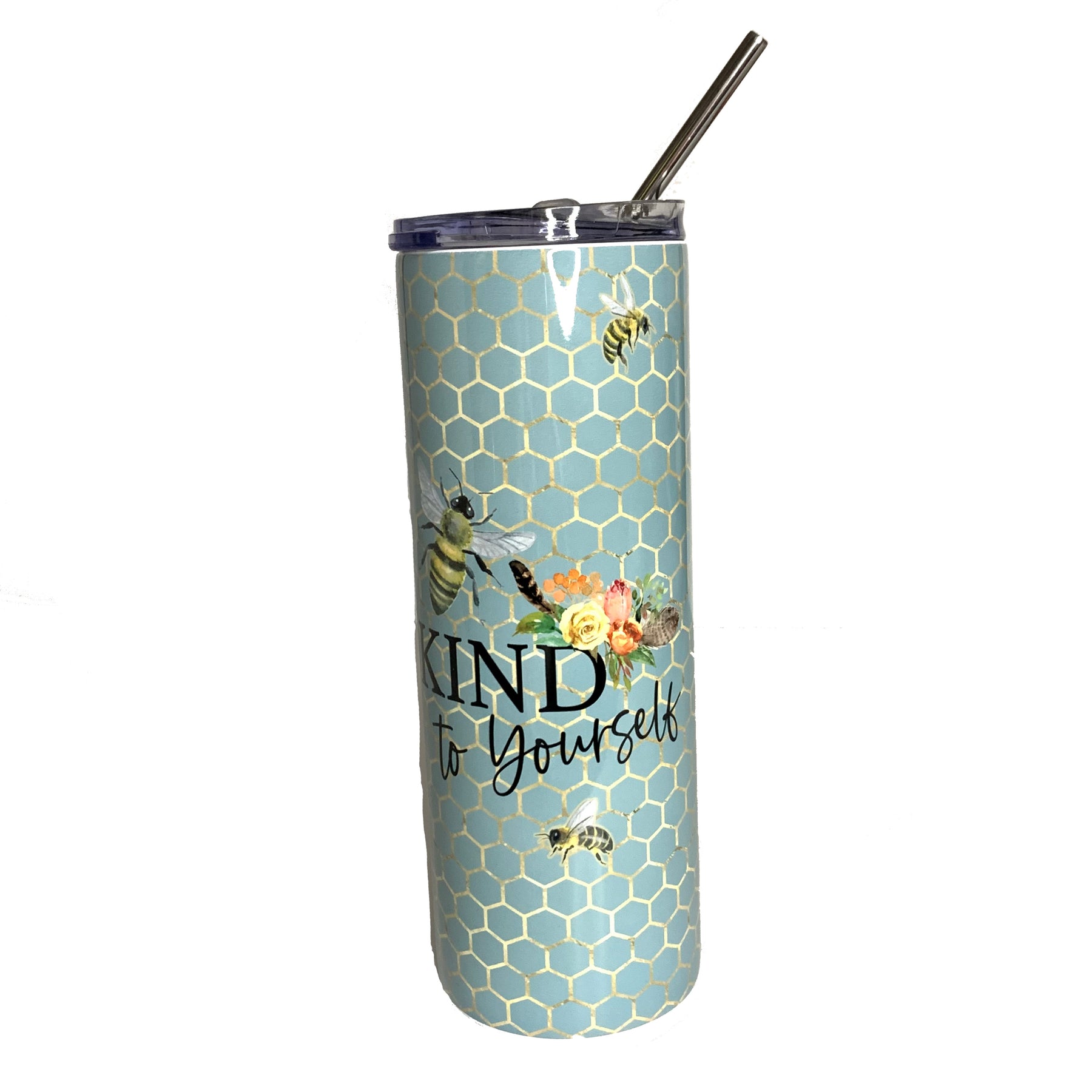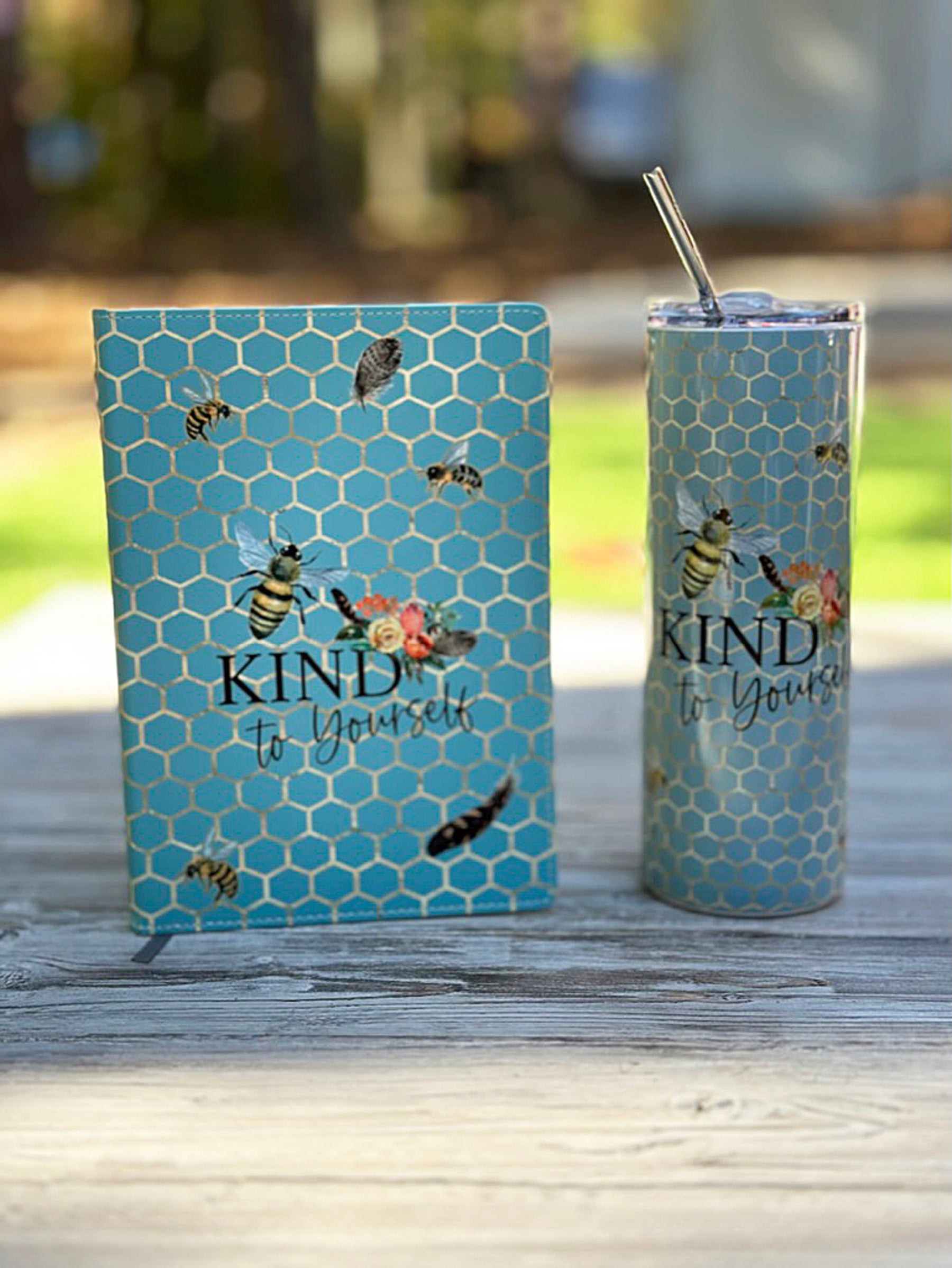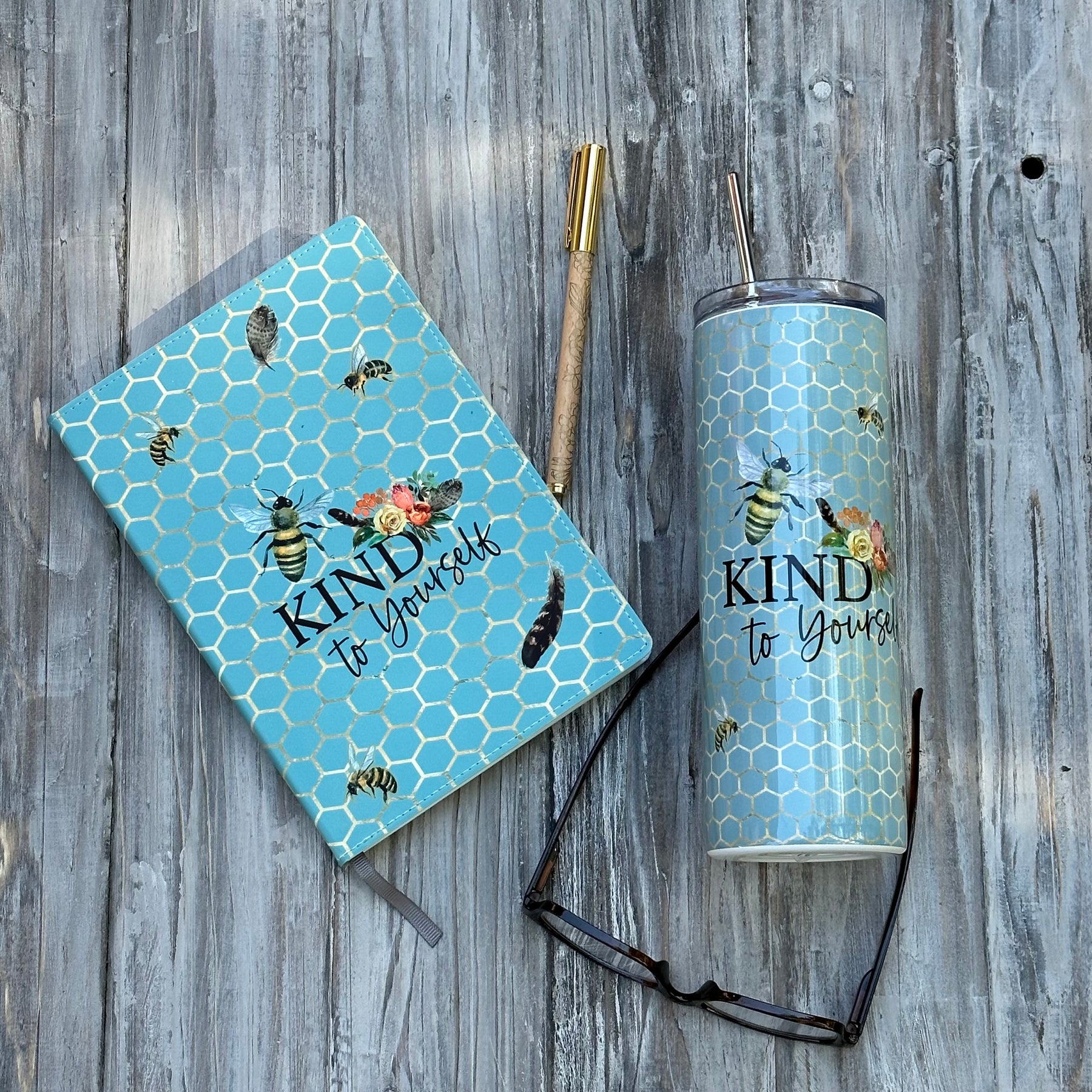 Be Kind to Yourself – Bee Tumbler
This Bee Tumbler is an Inspirational Gift for Bee Lovers
Who doesn't need to be reminded to "Be Kind to Yourself"?  It's a simple reminder than can make a big difference to anyone who is suffering from self-love issues.  We all need to learn to give ourselves some grace.
 These 20 oz. skinny tumblers are stainless steel and comes with both a slide-top lid and a stainless steel straw, which is reusable, durable and eco-friendly.  It is dishwasher safe but handwashing is recommended to preserve the life of the design.
 The inspirational tumblers keep hot drinks hot and cold drinks cold.
 Each tumbler will also include an inspirational card that reads:
Looking for more meaningful gifts for friends?  Shop
here
.
Soaring Spirit Designs will donate a portion of the profit from each sale of this self-love product to Suicide Prevention. If you or someone you love needs help, please reach out to the National Suicide Prevention Lifeline by calling or texting 988.