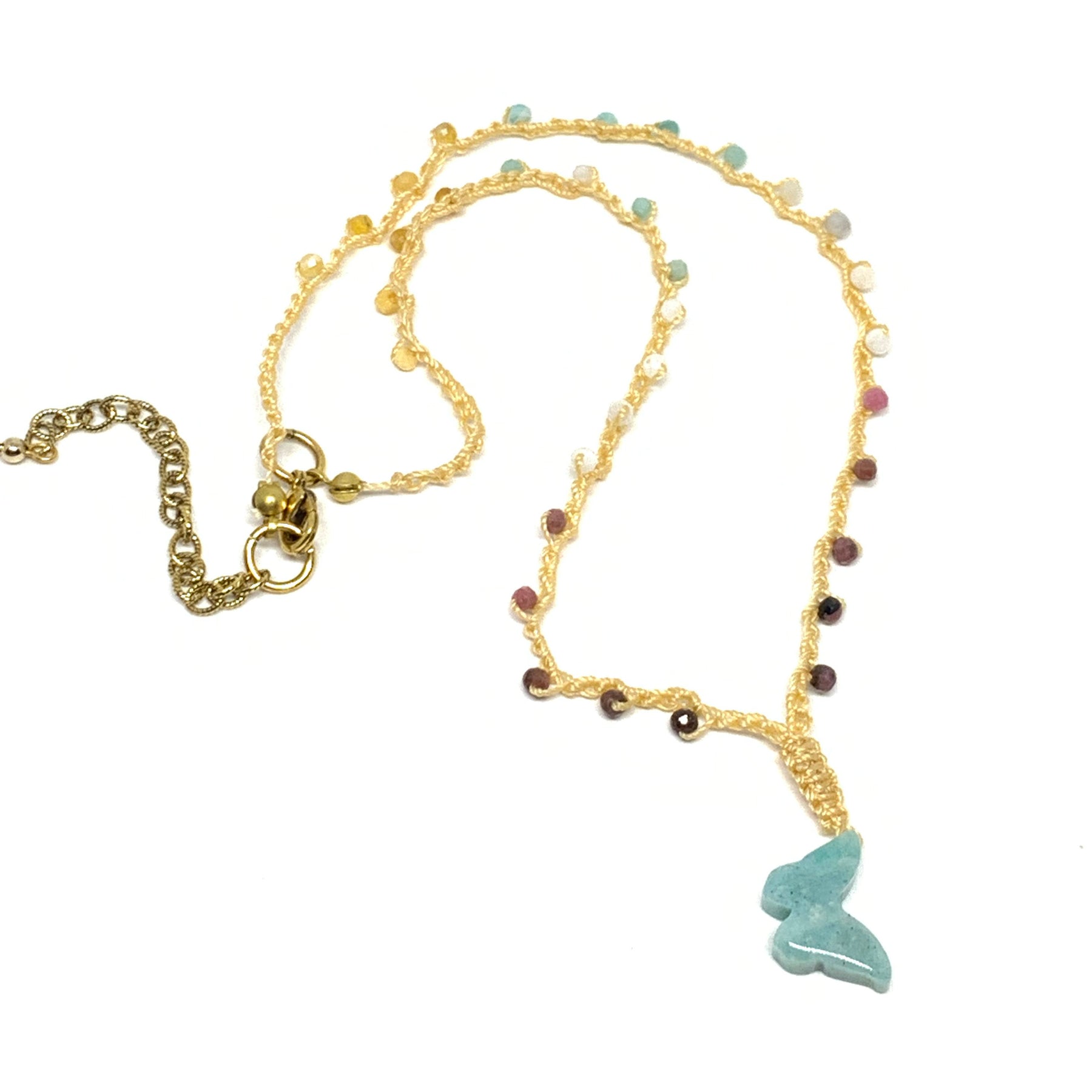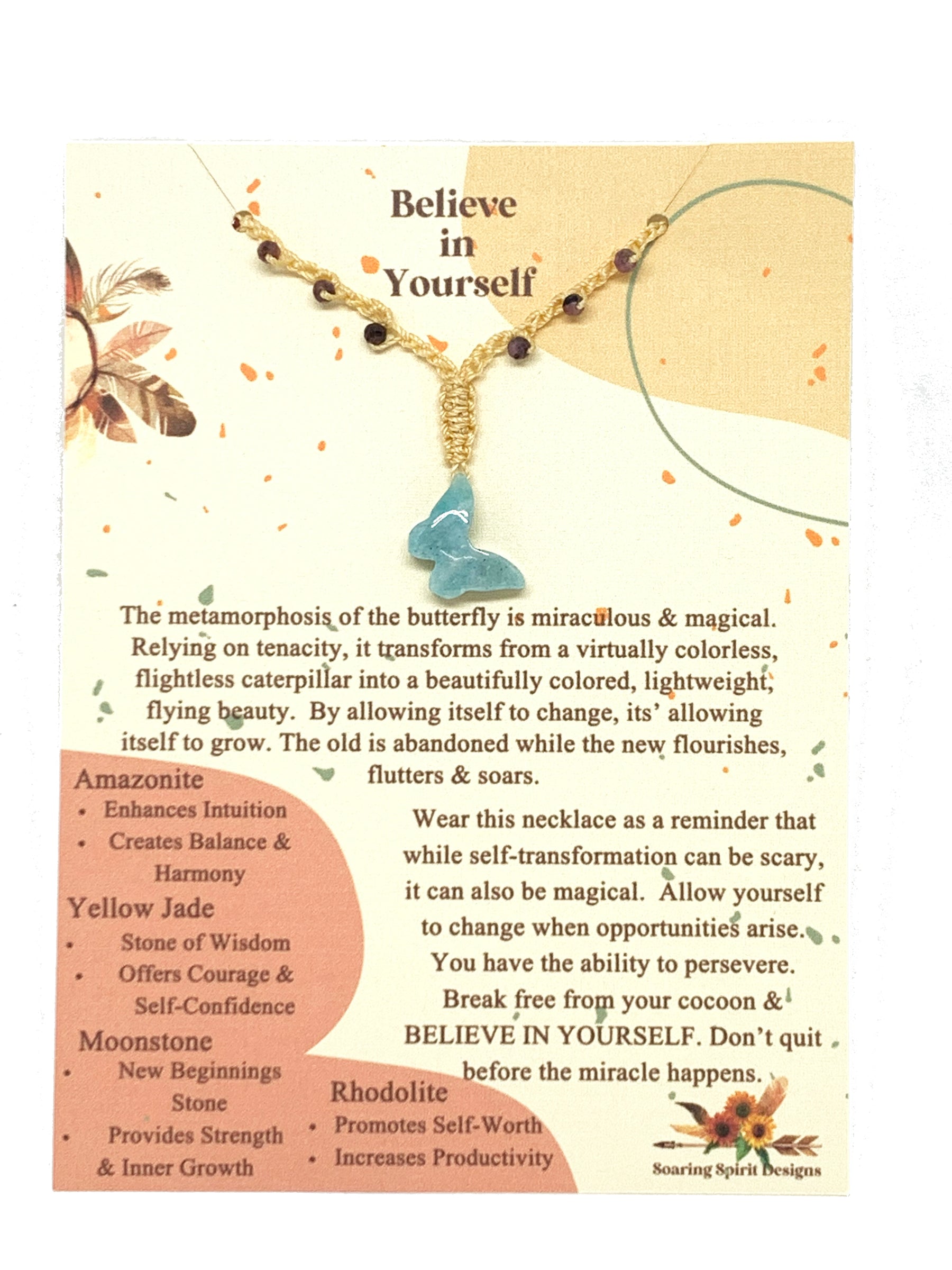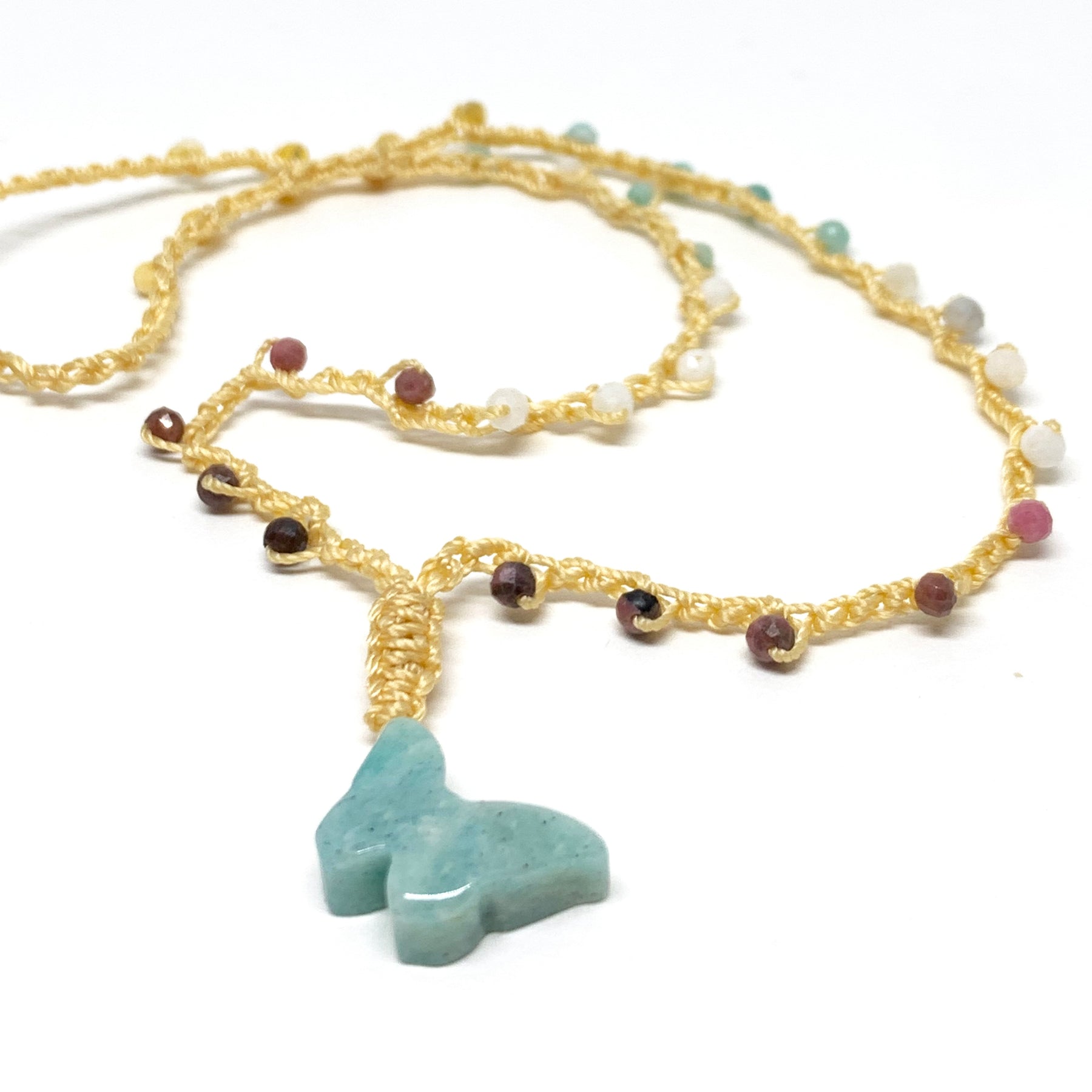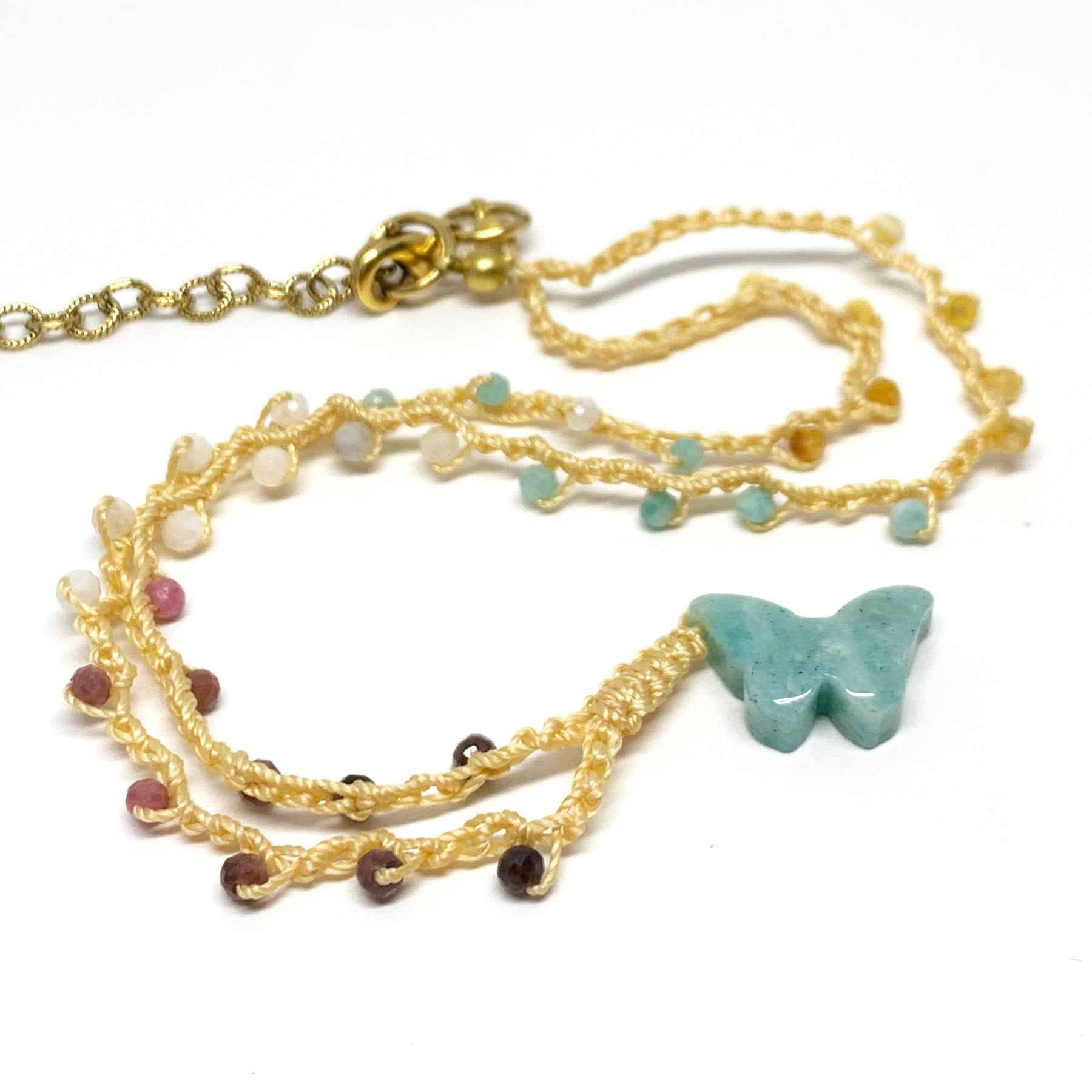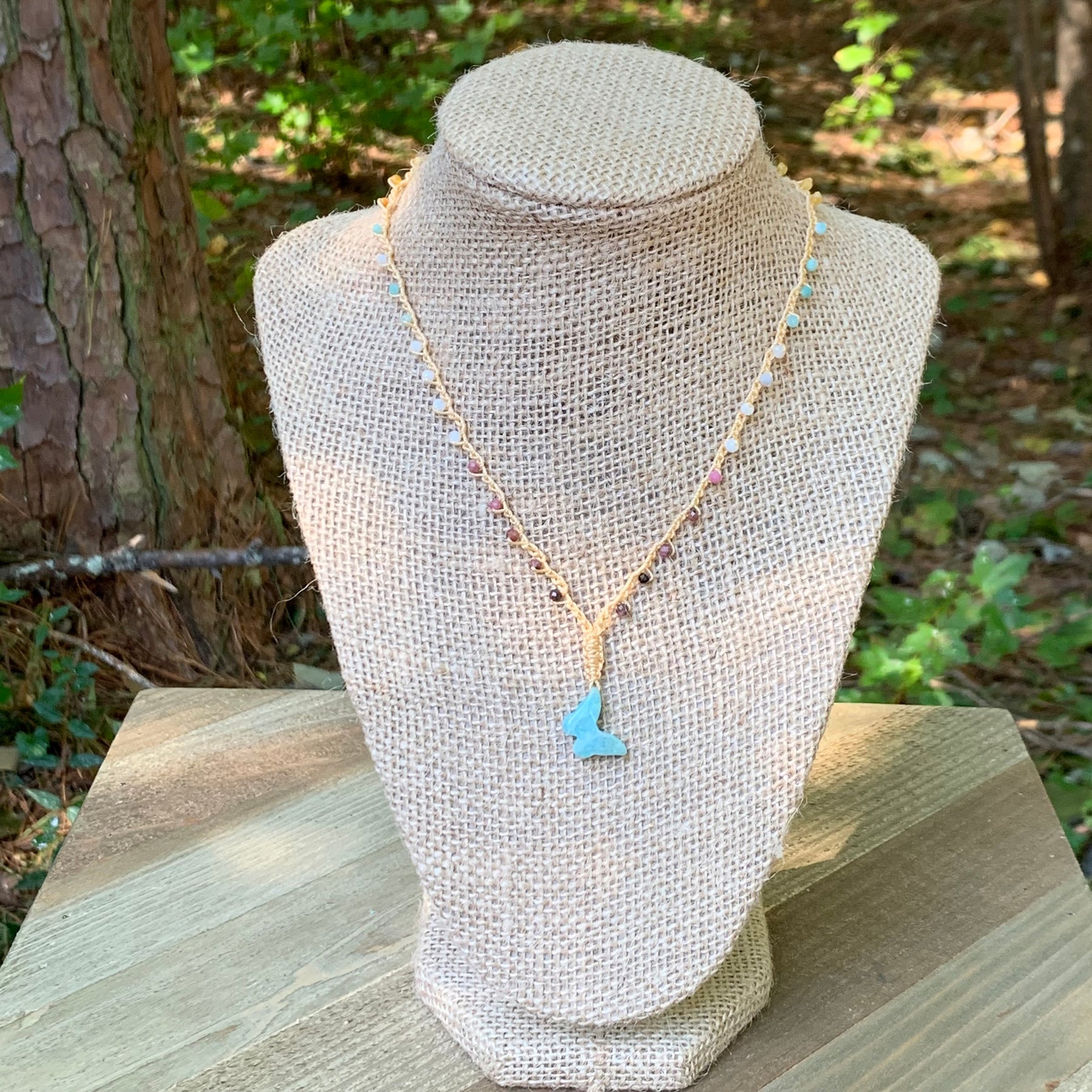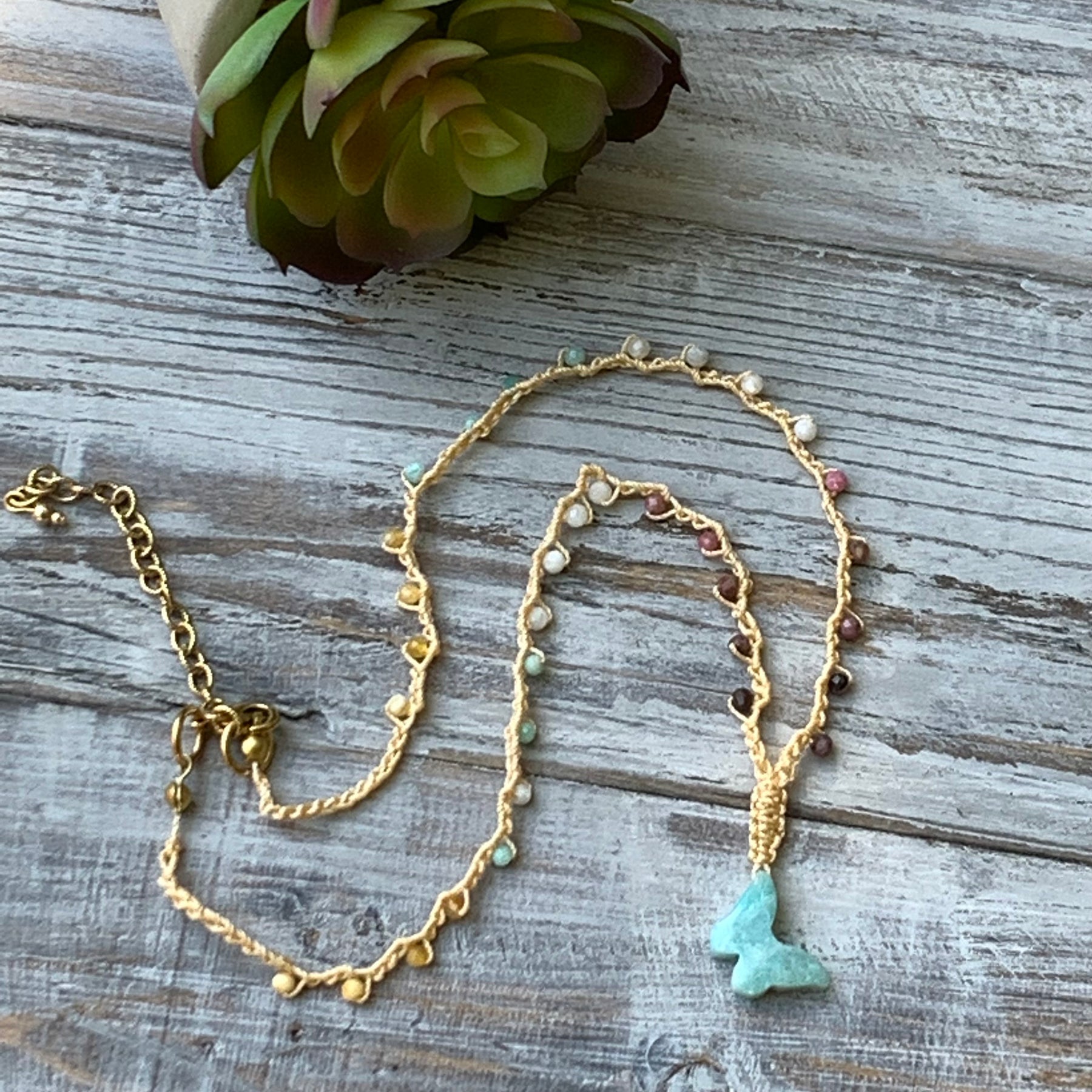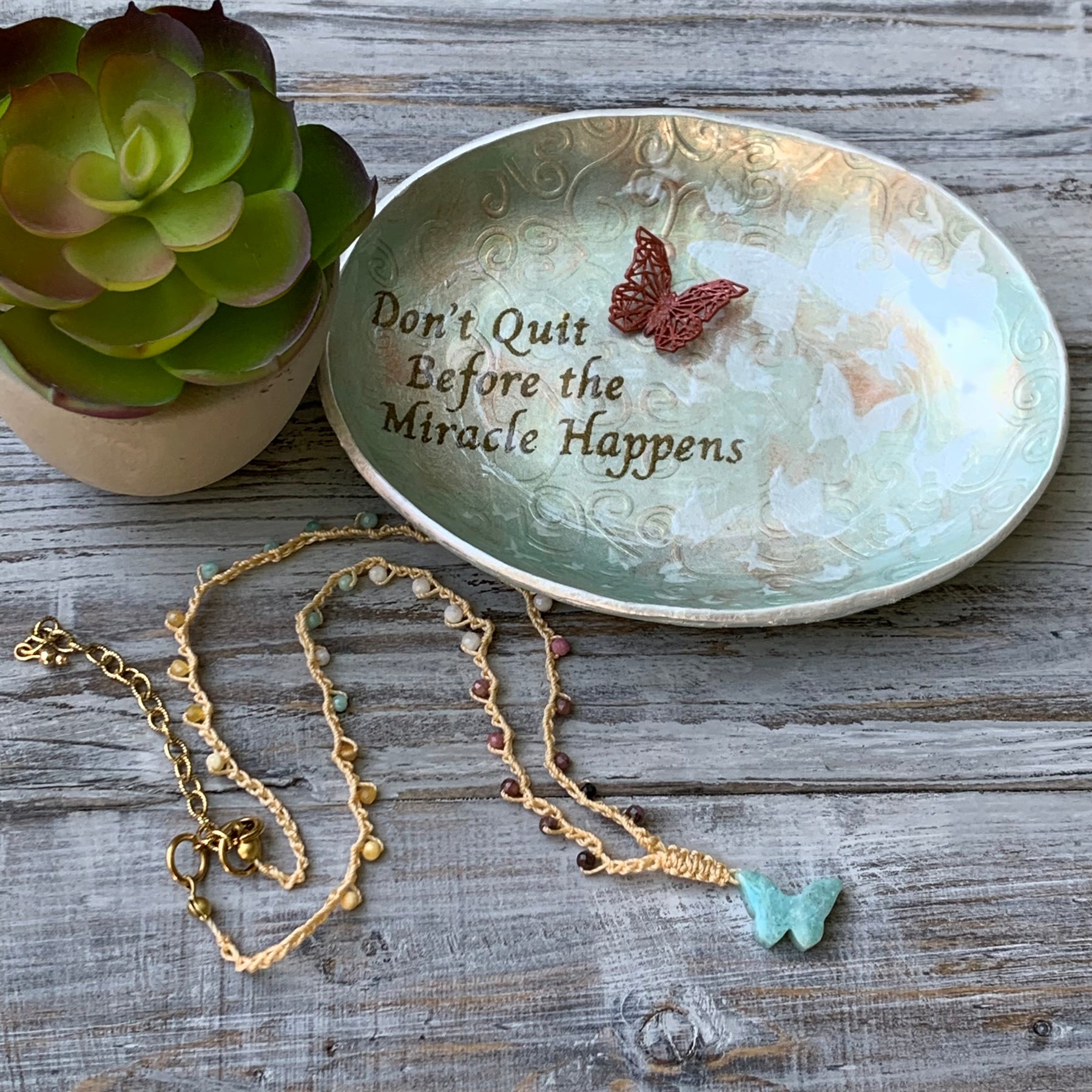 Believe in Yourself - Butterfly Pendant Necklace
A Butterfly Pendant Necklace Perfect for a Meaningful Gift
By believing in yourself anything is possible, just like the butterfly.
Overview

Gemstone Info.

Details
Butterflies radiate determination and perseverance.  Through transformation and self-confidence, they are able to convert old behavior into one of beauty and grace. This gold butterfly pendant necklace offers the wearer a symbolic reminder that anything is possible if you just believe in yourself.
This crochet necklace is just one item in a line of inspirational jewelry intended to offer women daily encouragement. It's perfect for a friend or family member that just received a well-deserved promotion but is now questioning her abilities.  
Direct ship this motivational necklace to a college aged bestie that's struggling with balancing her study life and making new friends and is prematurely ready to head home. Or perhaps you're just looking for a meaningful gift for a butterfly lover that needs a boost in self-esteem.
Each hand crocheted nature necklace is made to order and placed on a keepsake inspirational card that reads:
Wear your necklace as a reminder that anything is possible if you have the courage to BELIEVE IN YOURSELF.

A Crochet Necklace that Motivates and Inspires
The focal point of this crochet necklace is a petite Amazonite gemstone butterfly pendant.  Amazonite enhances intuition and creates balance as well as harmony.
In addition to faceted round Amazonite stones, three more gemstones finish the boho look helping the wearer feel more confident.  
Yellow Jade is known as the "Stone of Wisdom".  It offers courage and self-confidence.  Moonstone is the "New Beginnings Stone" by providing strength and inner growth.  Finally, Rhodolite promotes self-worth and increases productivity.
Butterfly pendant necklace details:
measures 18 inches in length with a 2 inch textured cable brass extender chain plated in 24k gold
12x18mm Amazonite Butterfly Pendant
4mm faceted round Amazonite gemstones
4mm faceted round Yellow Opal gemstones
4mm faceted round Moonstone gemstones
4mm faceted round Rhodolite gemstones
15mm brass lobster clasp plated in 24k gold
Find more inspirational necklaces here.
Soaring Spirit Designs will donate a portion of the profit from each sale of this self-love product to Suicide Prevention. If you or someone you love needs help, please reach out to the National Suicide Prevention Lifeline by calling or texting 988.