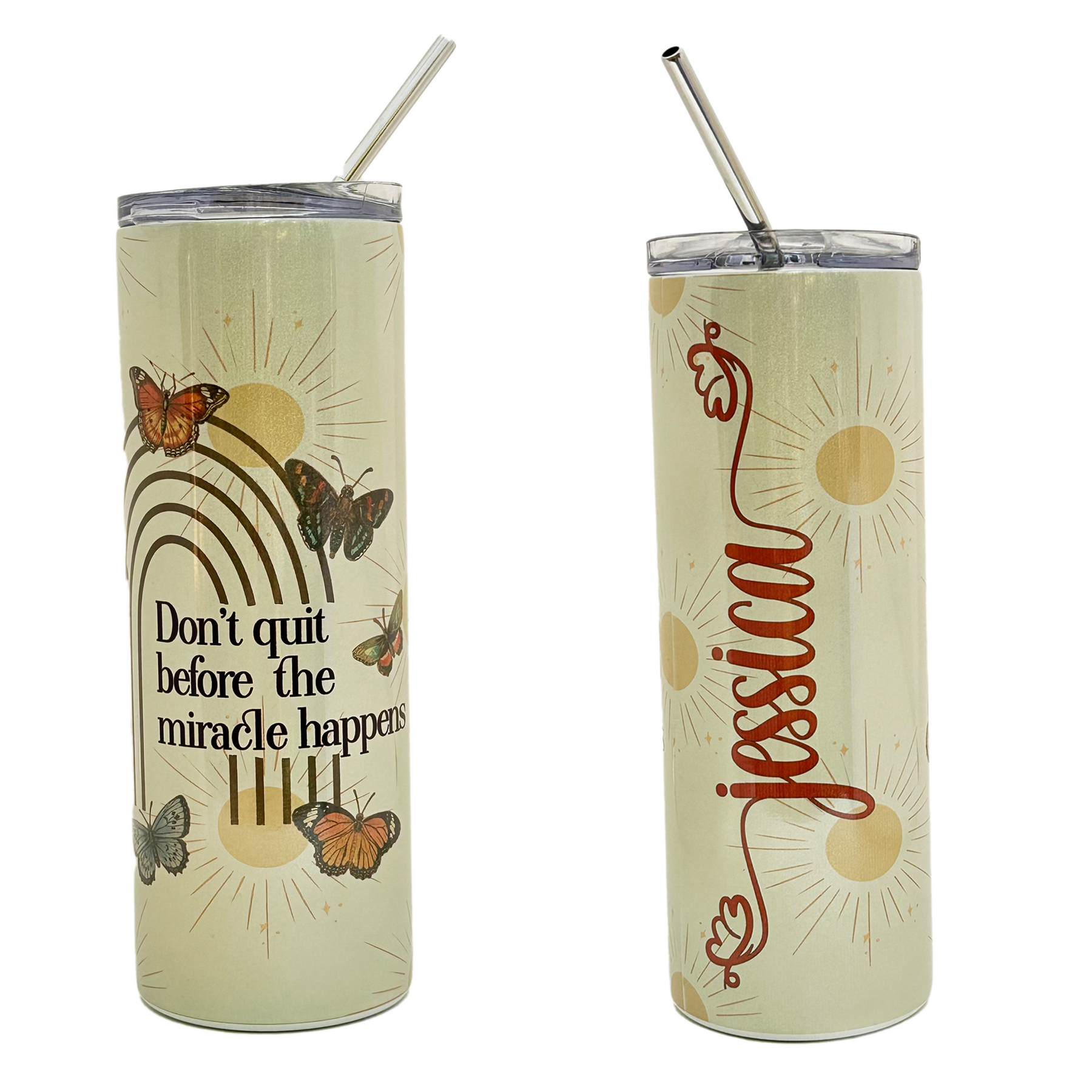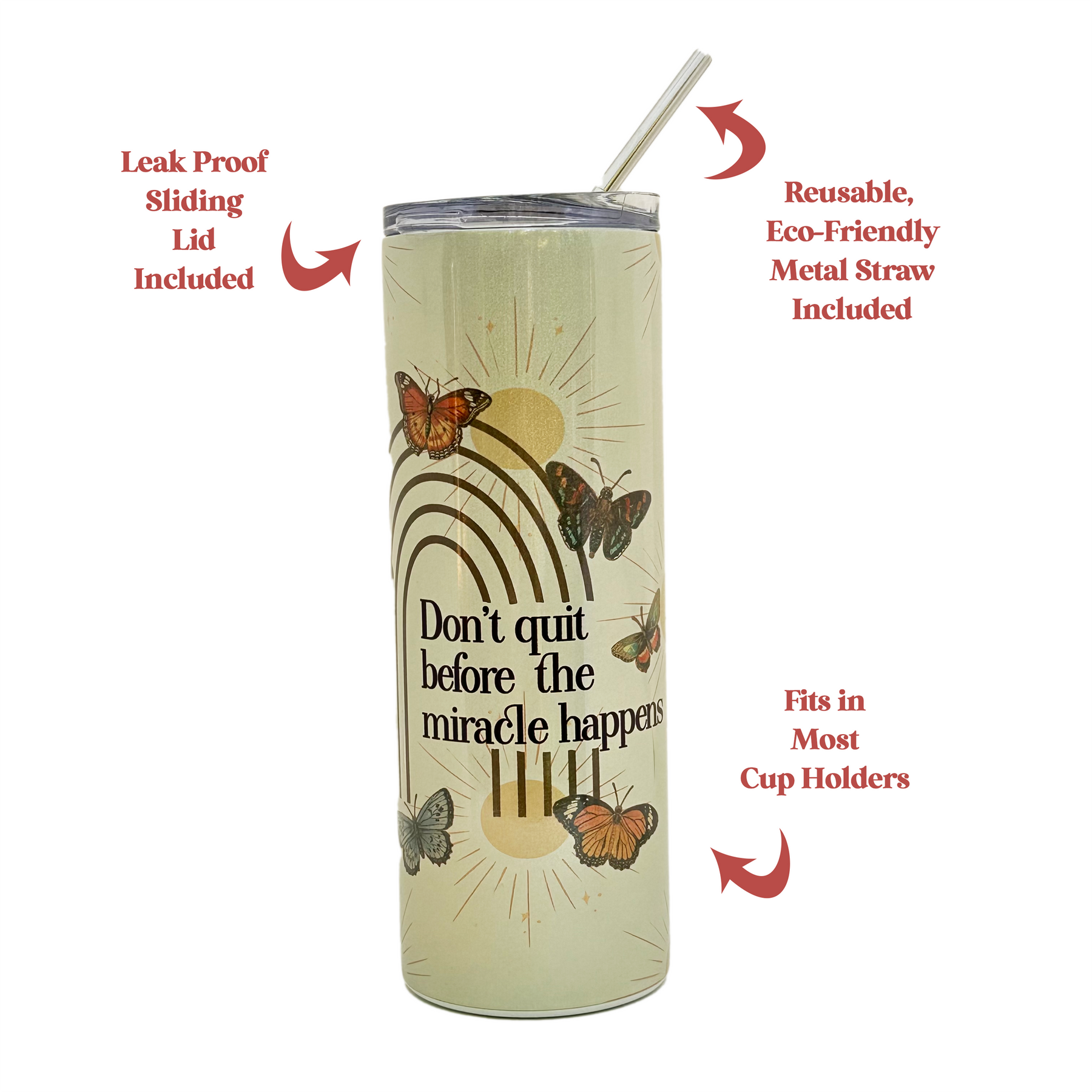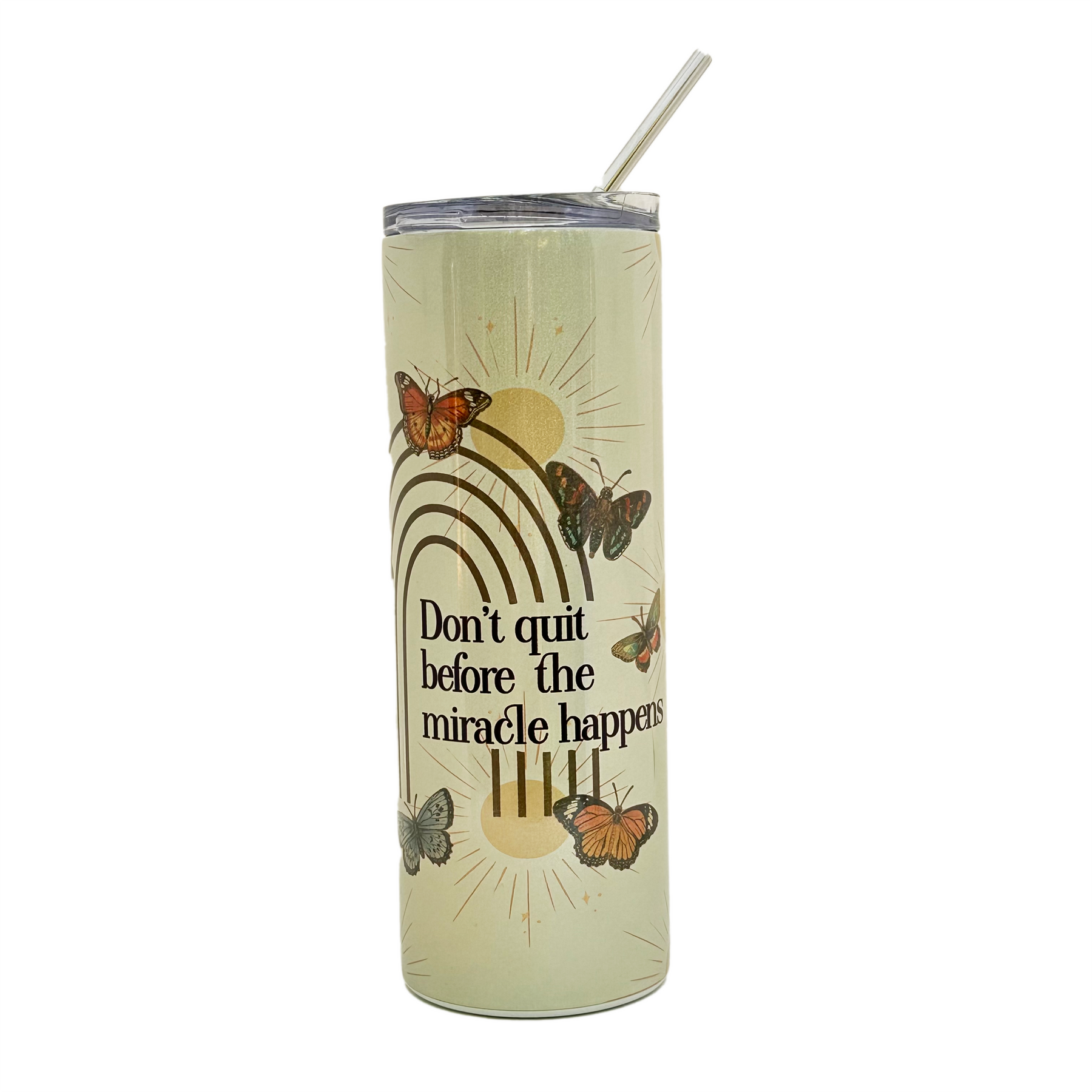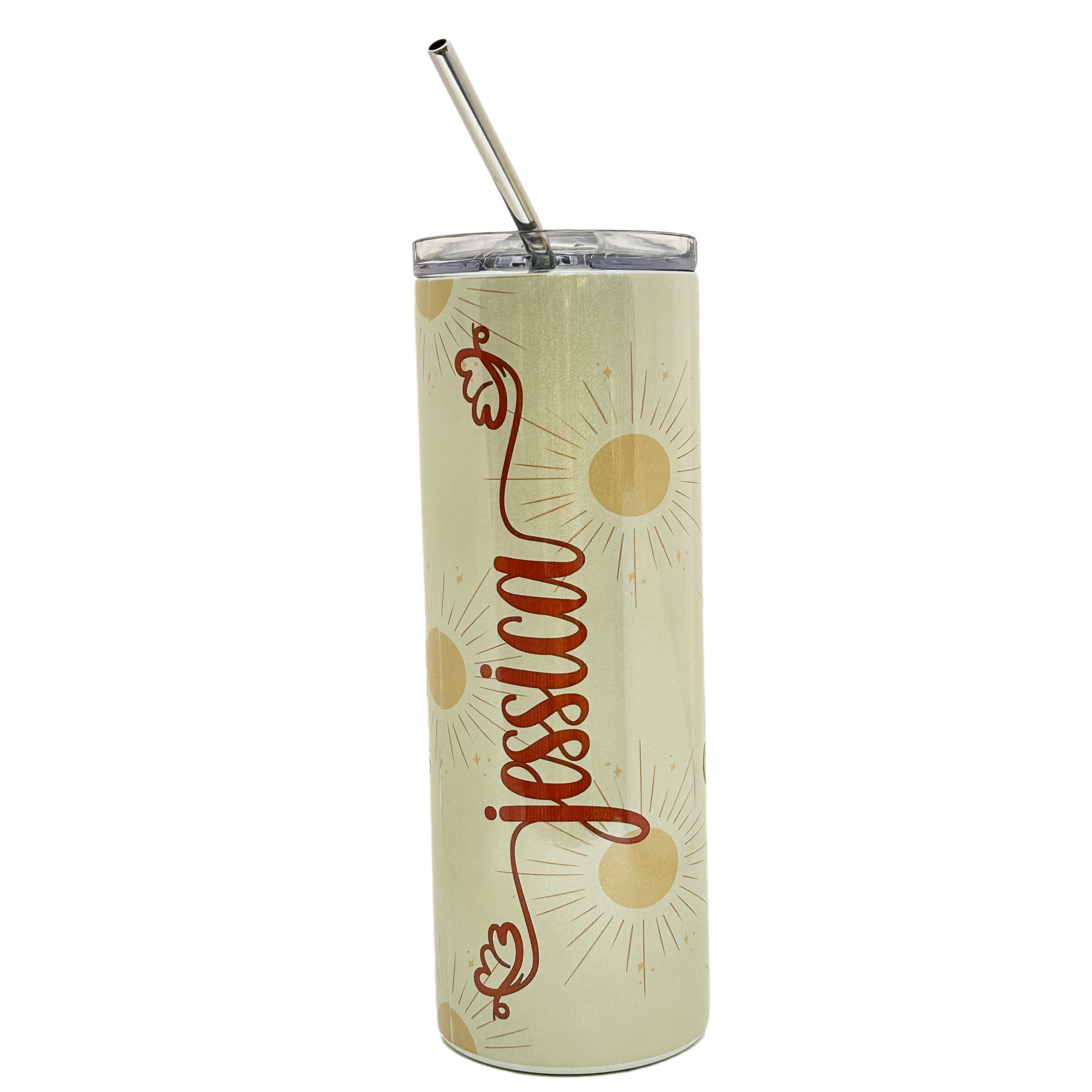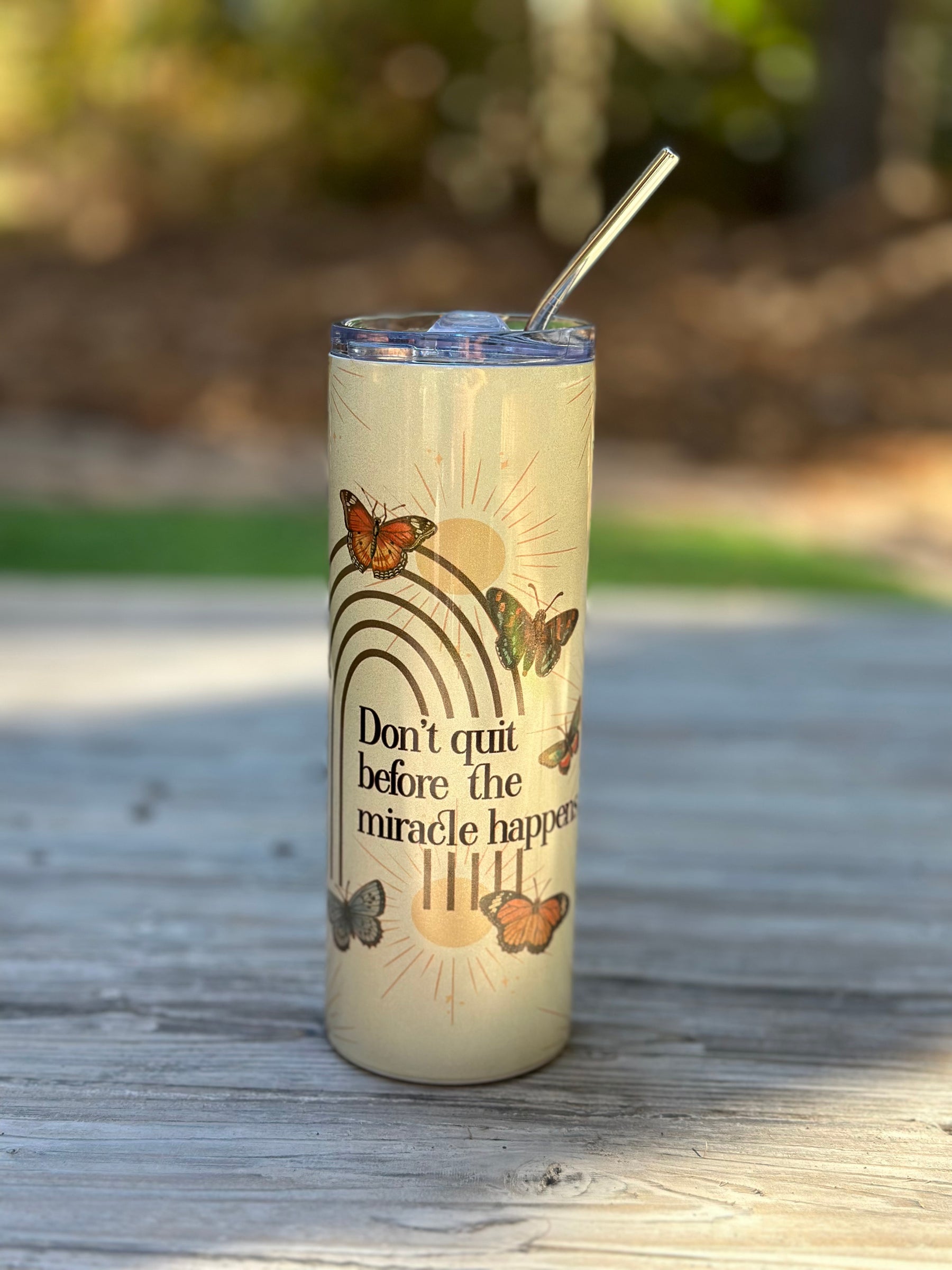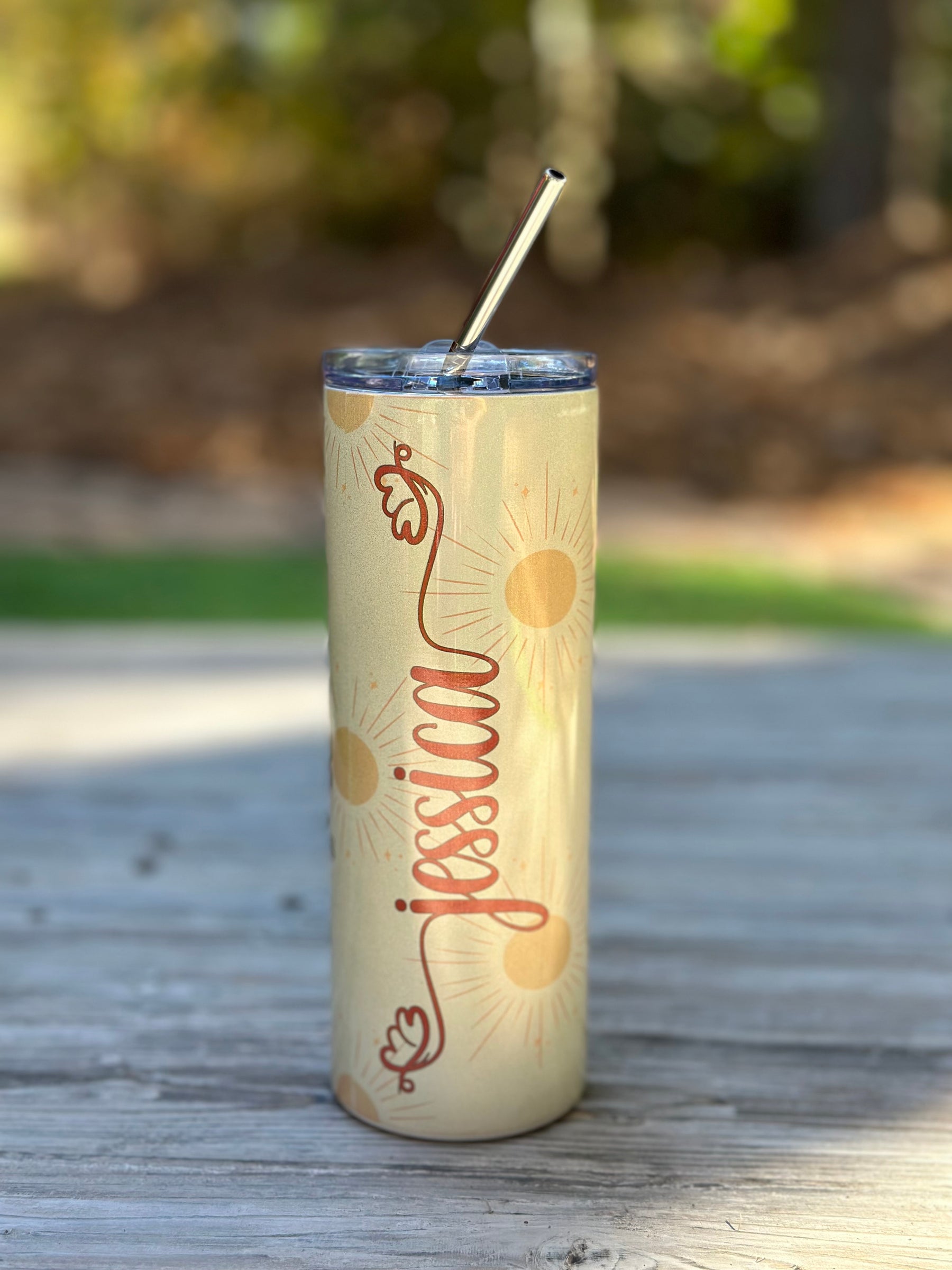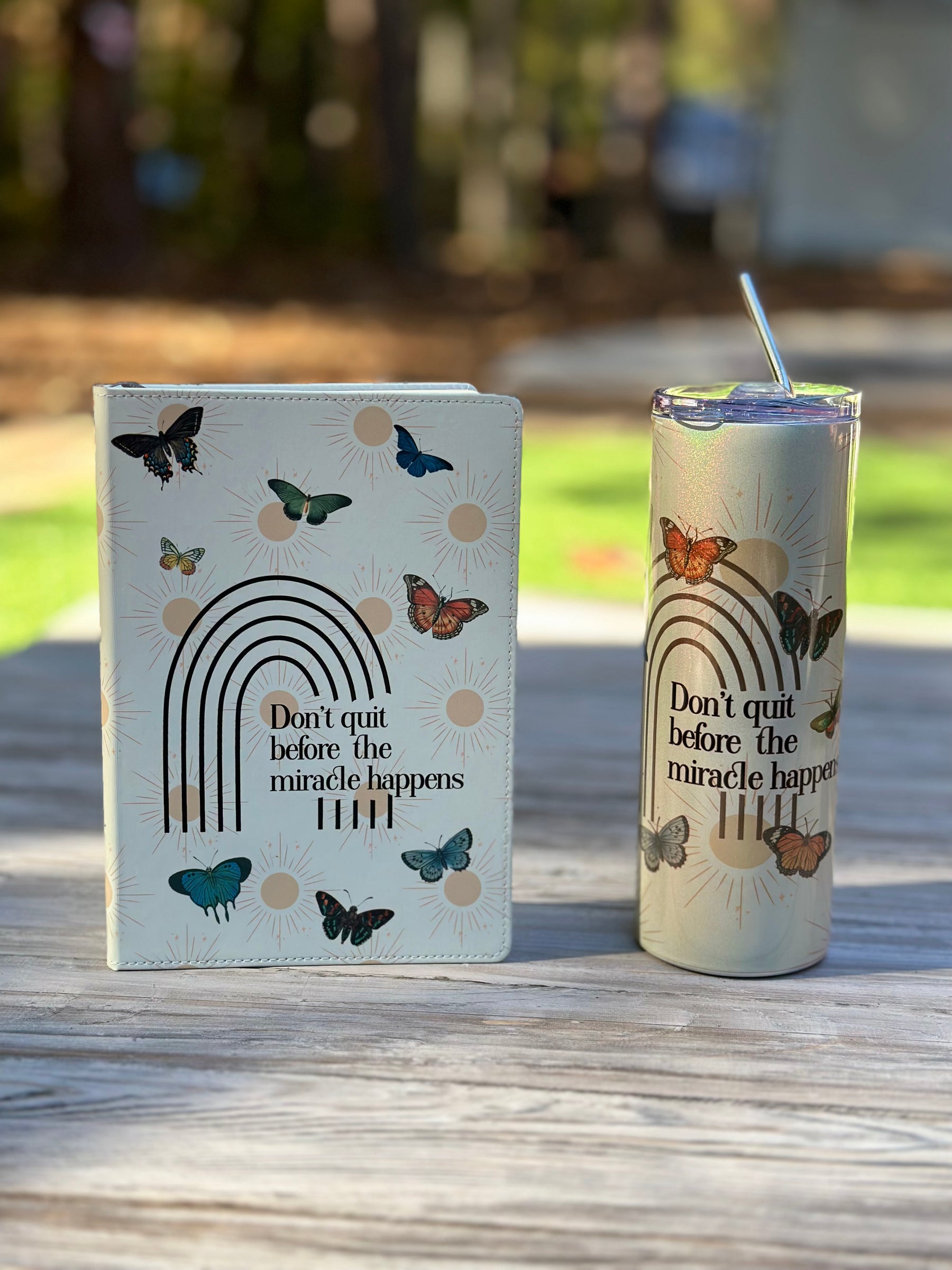 Believe in Yourself – Butterfly Tumbler - Personalized
A Butterfly Tumbler and Motivational Tumbler in One
Through transformation and self-confidence, butterflies are able to convert old behavior into one of beauty and grace.  They show us that anything is possible if we just believe in ourselves.
Personalized tumblers with straws make great inspirational gifts for a teenage girl, or encouragement gifts for besties who are struggling with the woes of everyday life.  Purchase one for yourself and invest in your mental health with a daily reminder to embrace change and never give up.
These 20 oz. skinny tumblers have a shimmery coat that is magical in the sunlight. They are stainless steel and comes with both a slide-top lid and a stainless steel straw, which is reusable, durable, and eco-friendly.  It is dishwasher safe, but handwashing is recommended to preserve the life of the design.
They keep cold drinks cold and hot drinks hot and fit in most cup holders.
Each butterfly tumbler includes an inspirational card that reads:
Shop more mental health gifts on the Self-Love Signature Collection page.
Soaring Spirit Designs will donate a portion of the profit from each sale of this self-love product to Suicide Prevention. If you or someone you love needs help, please reach out to the National Suicide Prevention Lifeline by calling or texting 988.