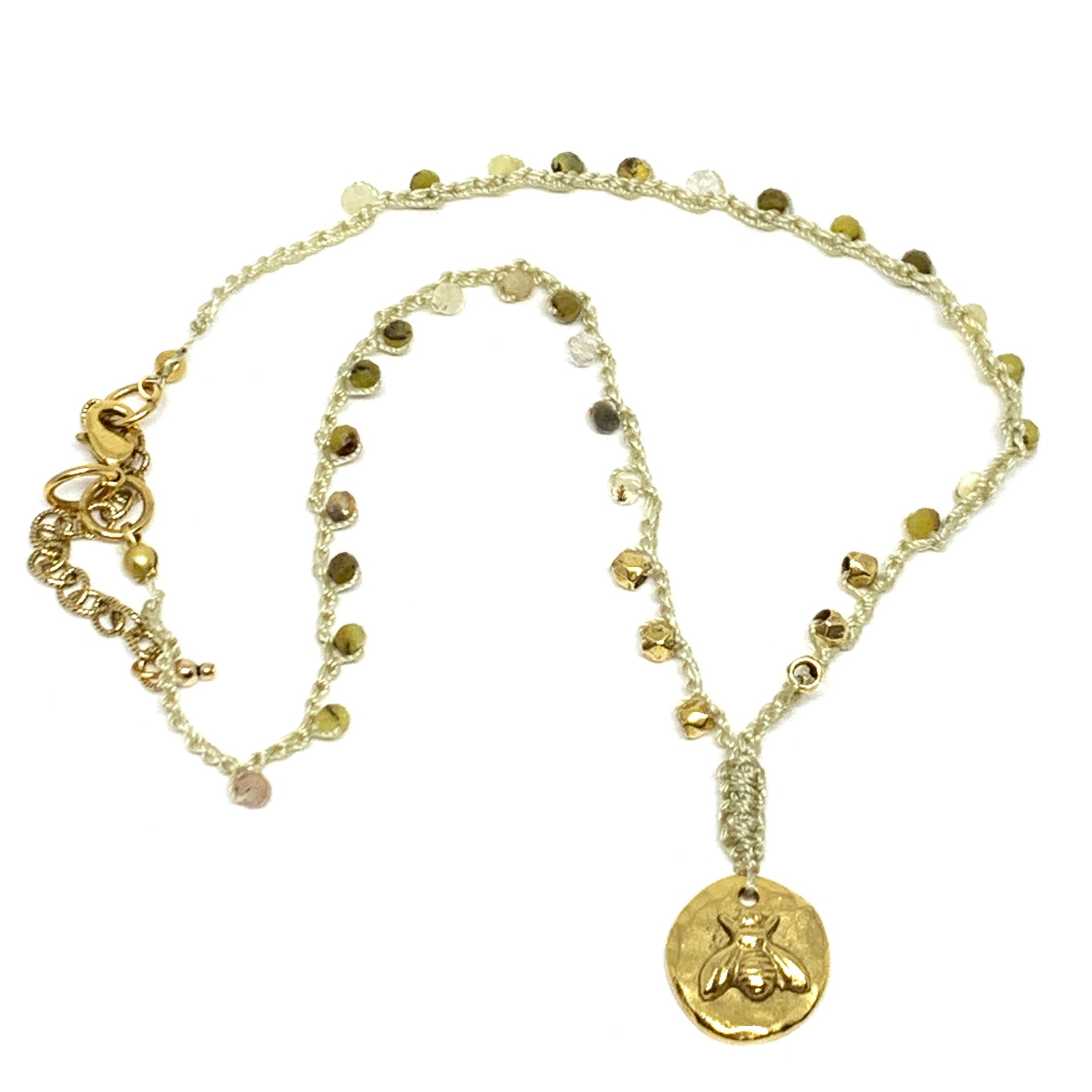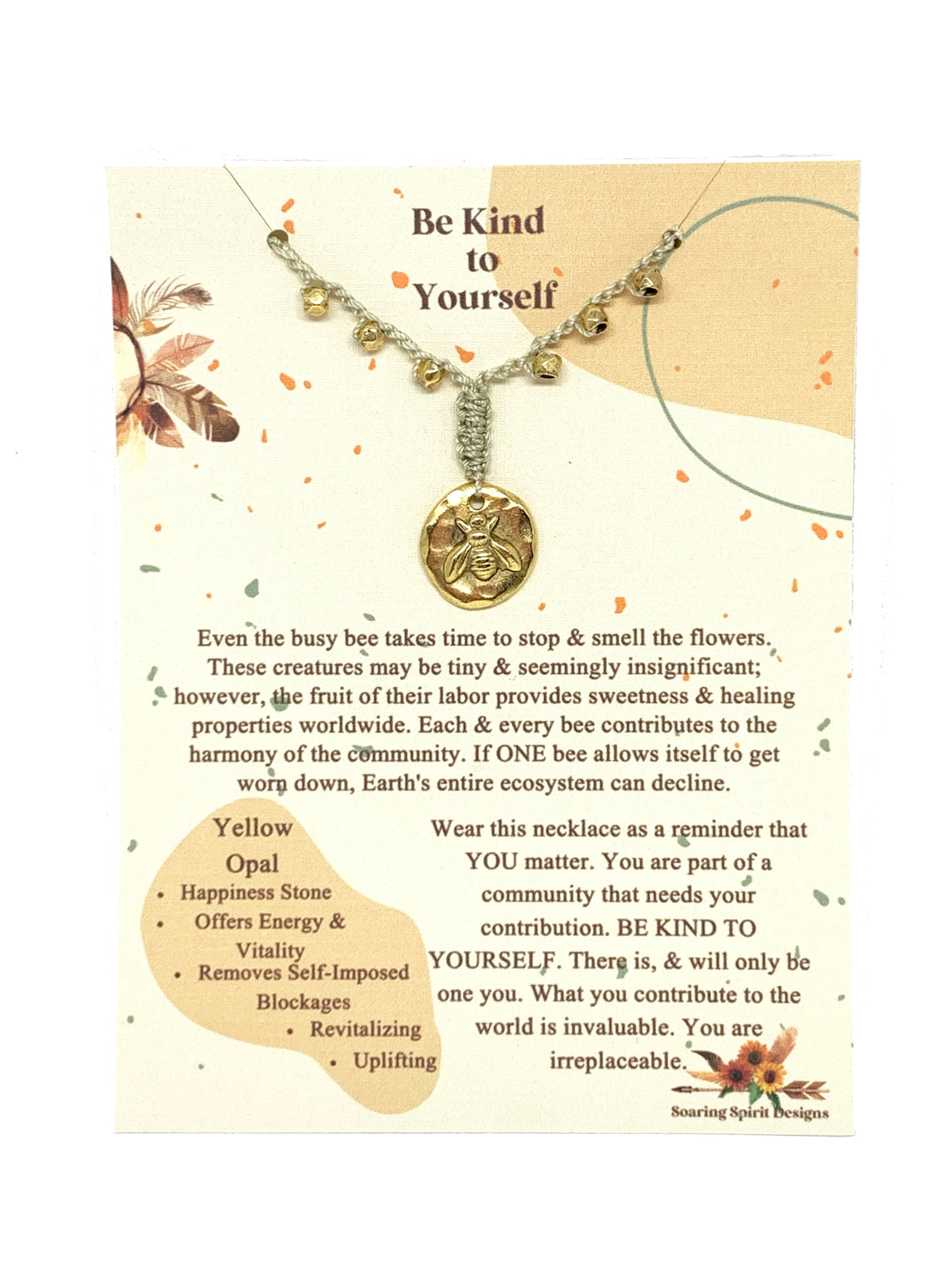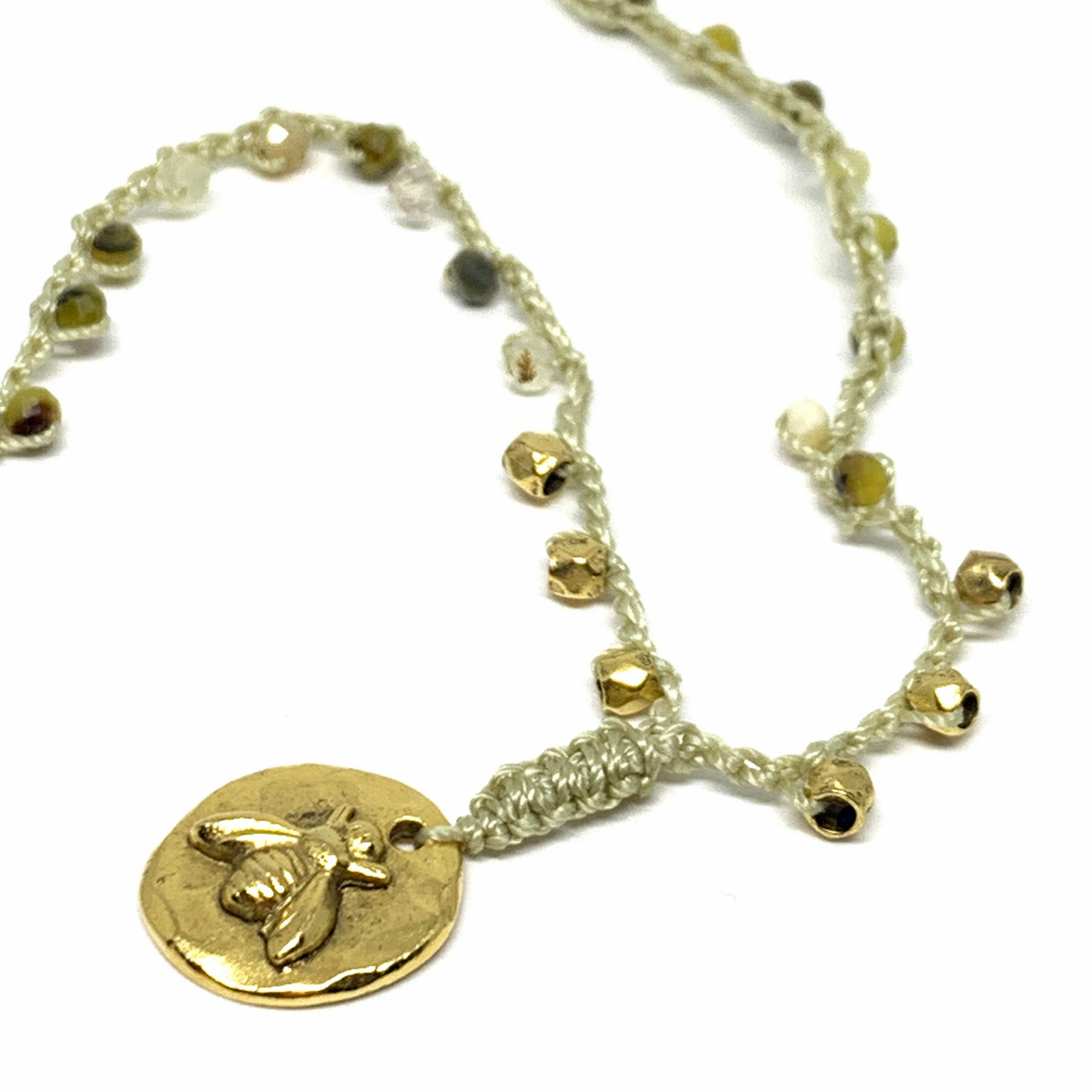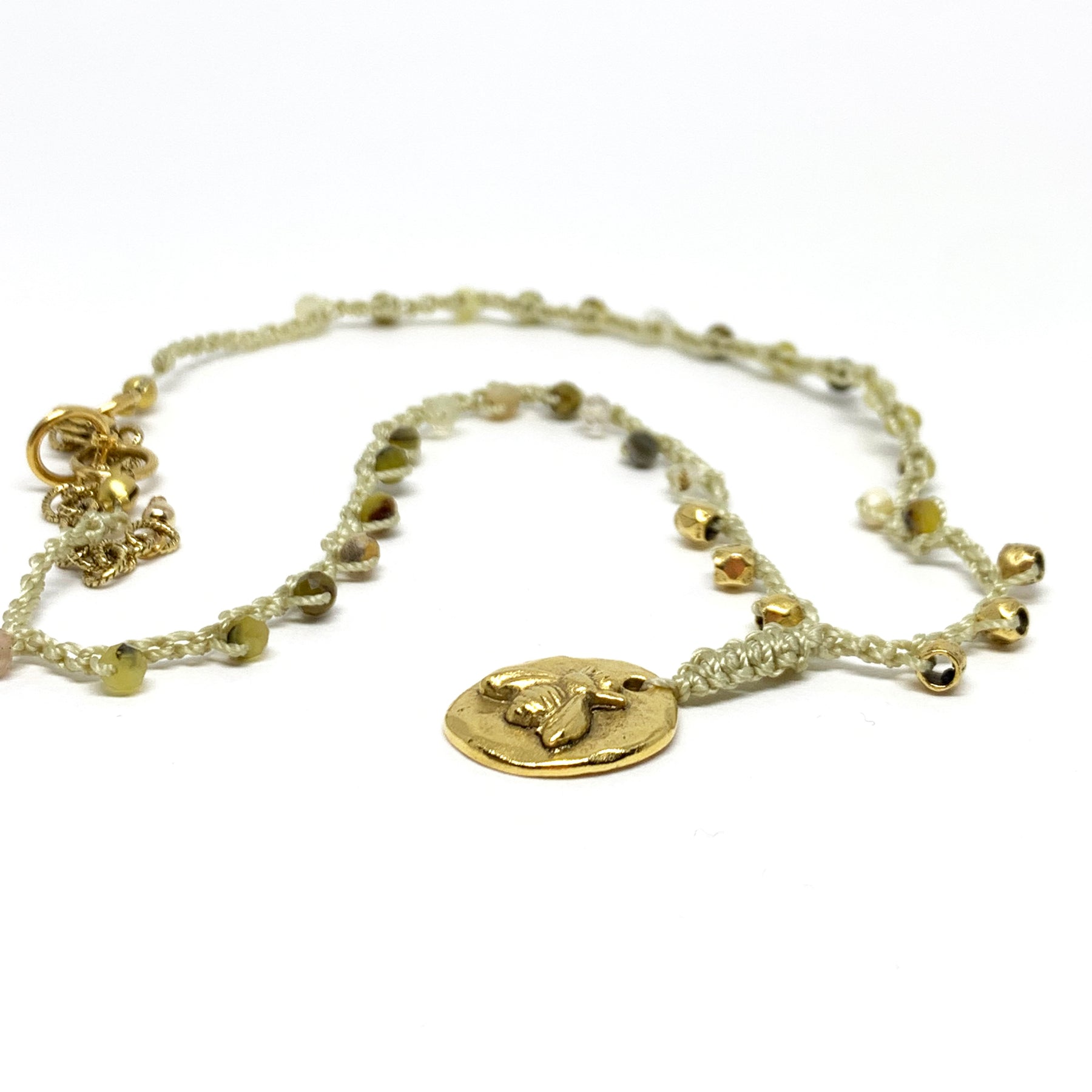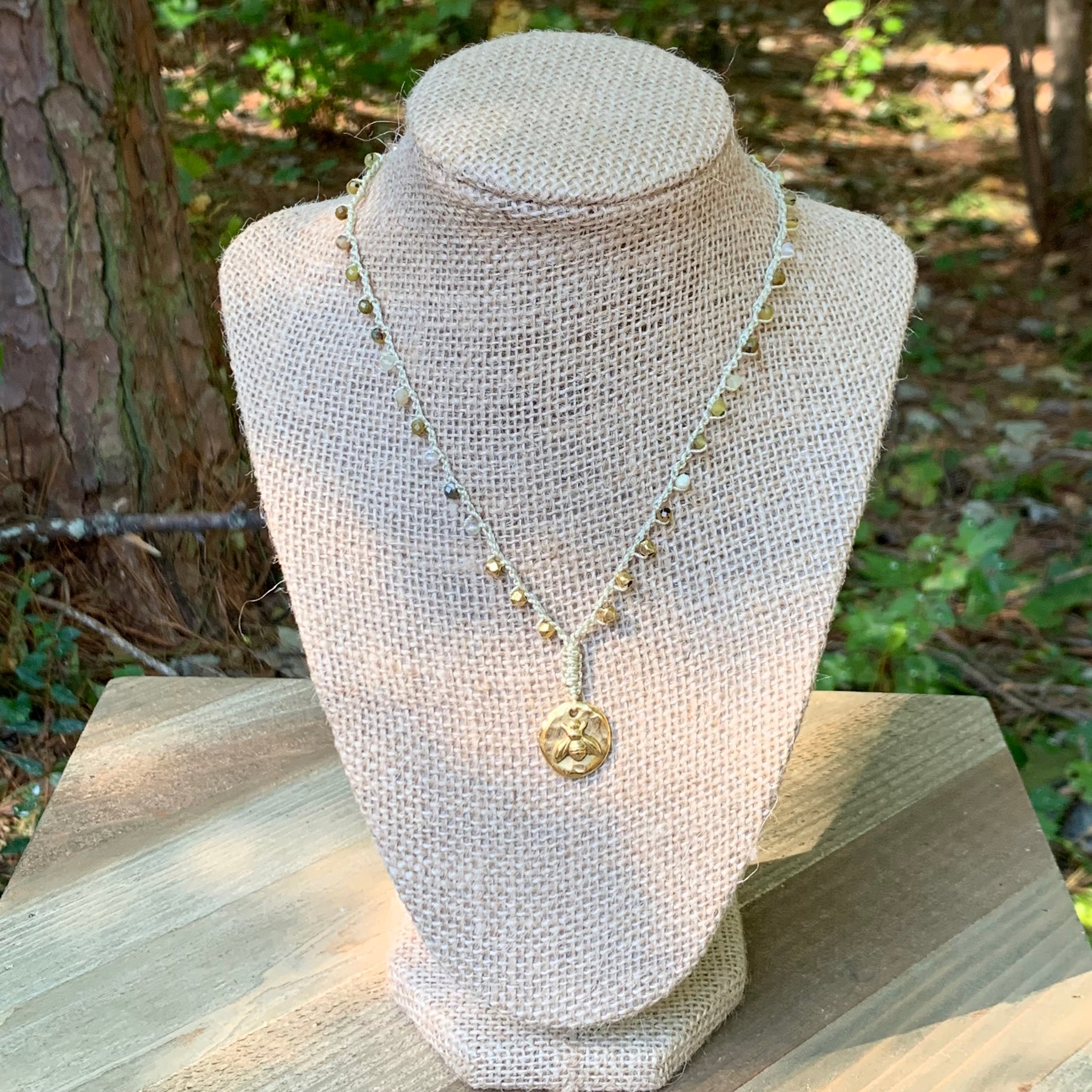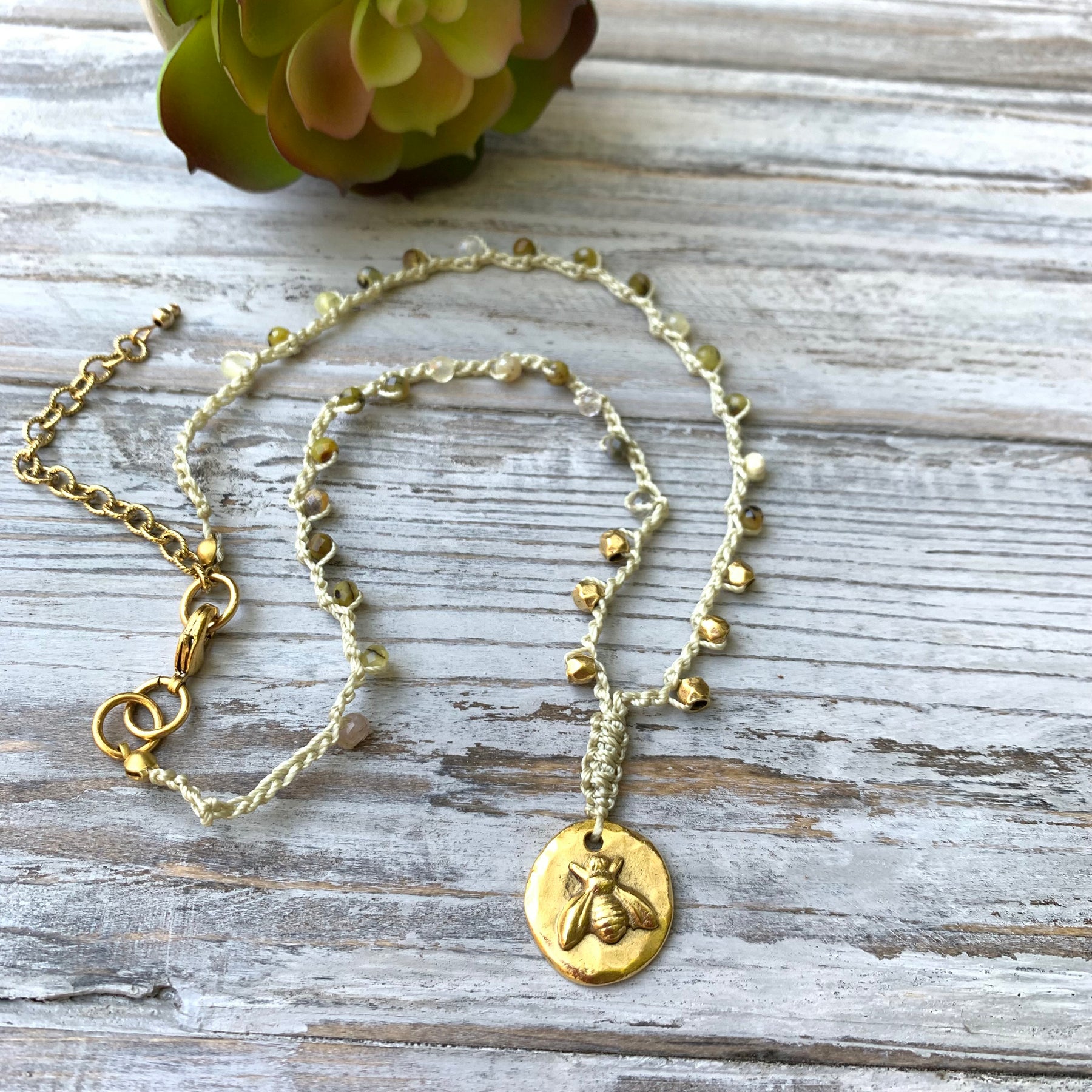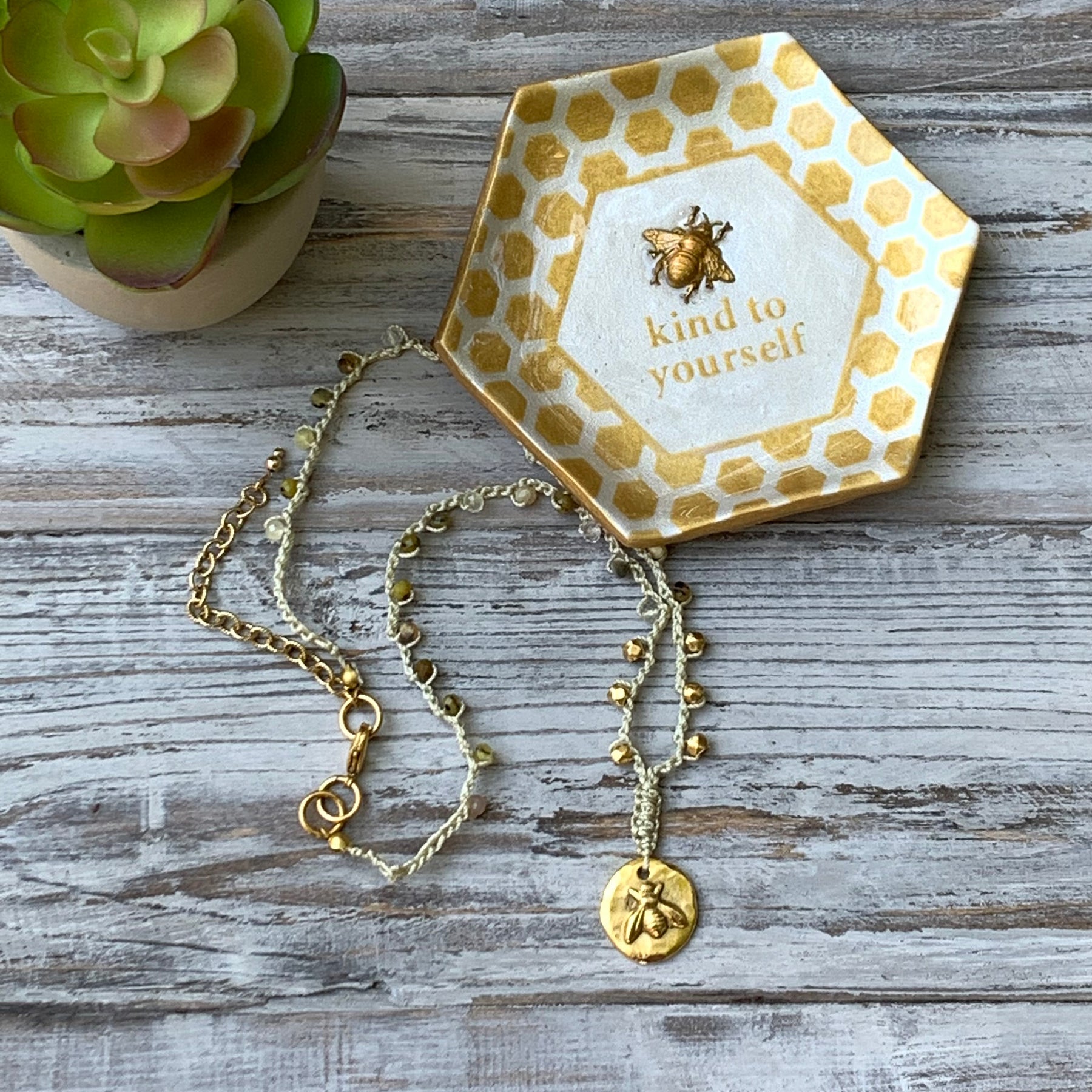 Be Kind to Yourself - Gold Bee Necklace
 Gold Bee Necklace for Daily Inspiration
In a world where we are encouraged to be kind to others, it is often forgotten that firstly, we need to be kind to ourselves. This gold bee necklace is a perfect reminder for all women to "Be Kind to Yourself".
Overview

Gemstone Info

Details
Do you know a college student that is having difficulty "fitting-in" to her new surroundings and constantly using negative self-talk?  This unique honey bee necklace will be treasured surprise in her next care package.
A friend who loves jewelry with bees and inspirational gifts, will appreciate a crocheted bee pendant necklace for a little encouragement.Or purchase one of these inspirational necklaces for yourself.You know you always have days when you need a little self-love motivation.
Each crochet necklace is handmade to order and placed on a handmade inspirational card focusing on the symbolism of the bee and the metaphysical properties of Yellow Opal.
Yellow Opal helps to reinforce positive emotions and assists to remove self-imposed blockages that limit personal growth.  Referred to as a happiness stone, it has a revitalizing and uplifting effect.  In times of chaos, it brings emotional stability and combats fatigue.
As a reminder, Yellow Opal is a natural stone; therefore, the necklace you receive may contain stones with slightly different colors and/or patterns.  However, these slight differences ensure that each necklace is as unique as its wearer.
A Honey Bee Necklace with Boho Style
measures 18 inches in length with a 2-inch brass textured cable extender chain, plated in 24k gold

artisan made lead-free pewter bee pendant plated in 24k gold, 17.5mm round, made in the USA

4mm faceted Yellow Opal gemstones

4mm pewter metal rounds plated in 24k gold

11.9mm brass lobster clasp plated in 24k gold
 Looking for more unique meaningful jewelry?  Shop here.
Soaring Spirit Designs will donate a portion of the profit from each sale of this self-love product to Suicide Prevention. If you or someone you love needs help, please reach out to the National Suicide Prevention Lifeline by calling or texting 988.