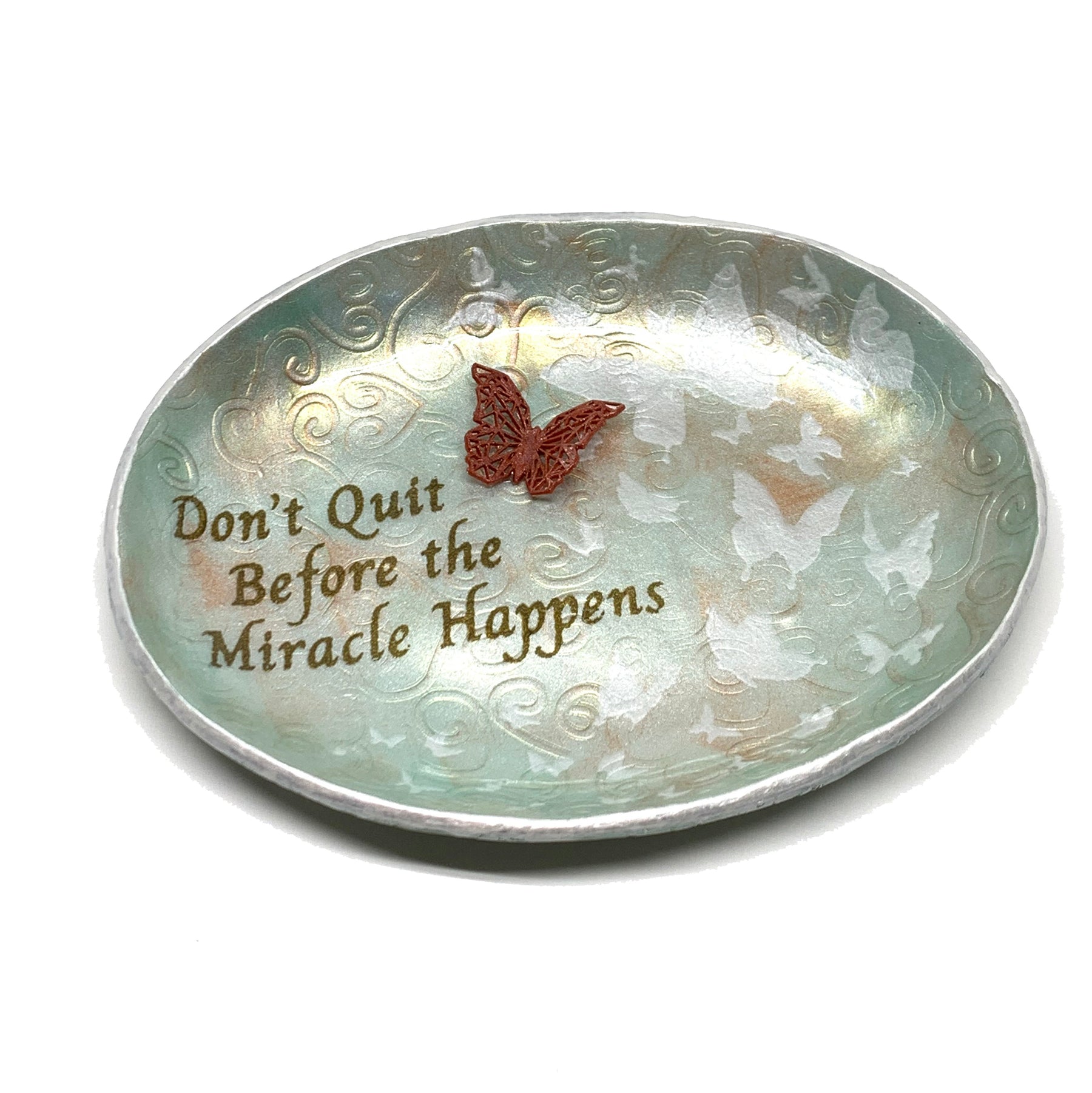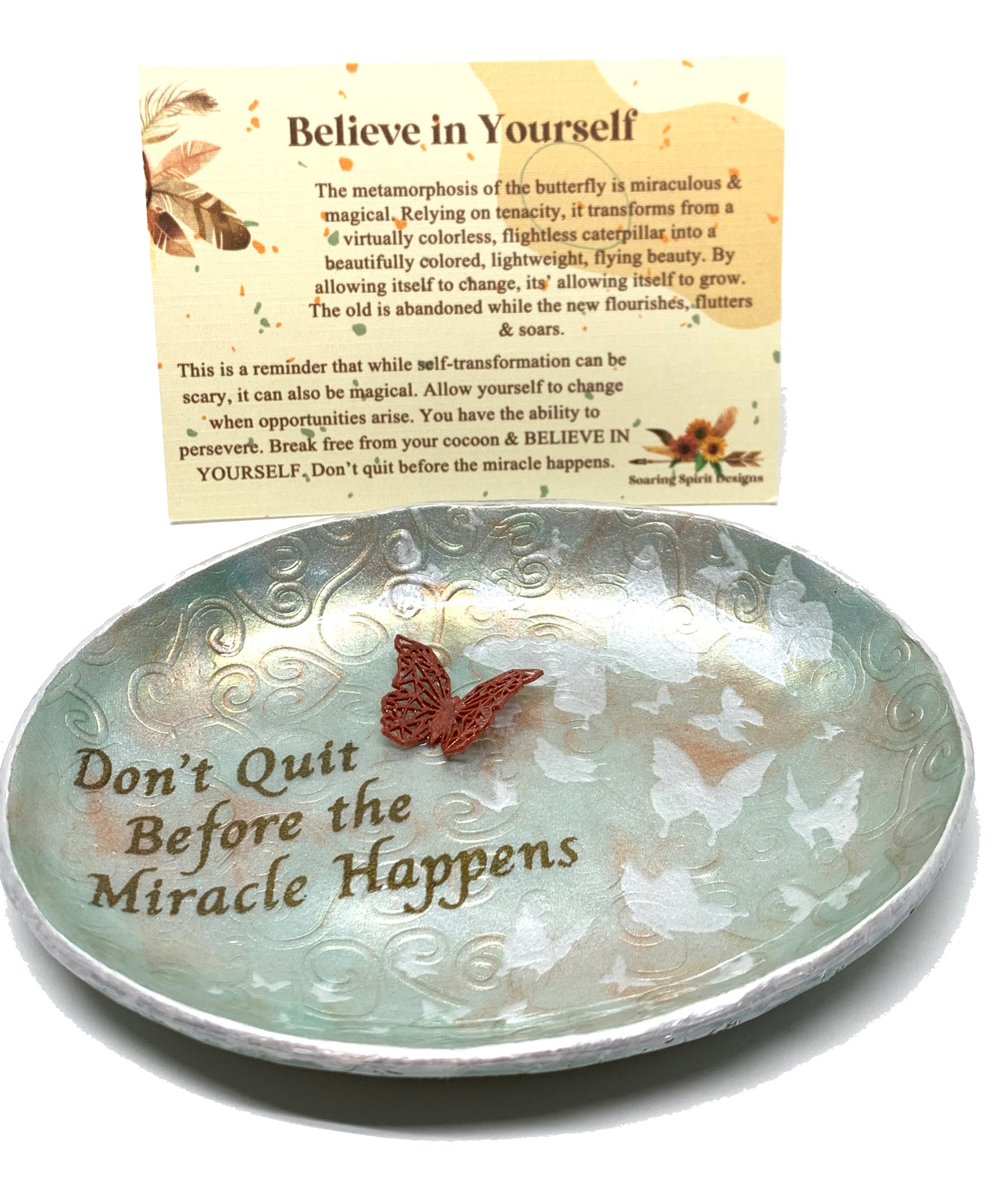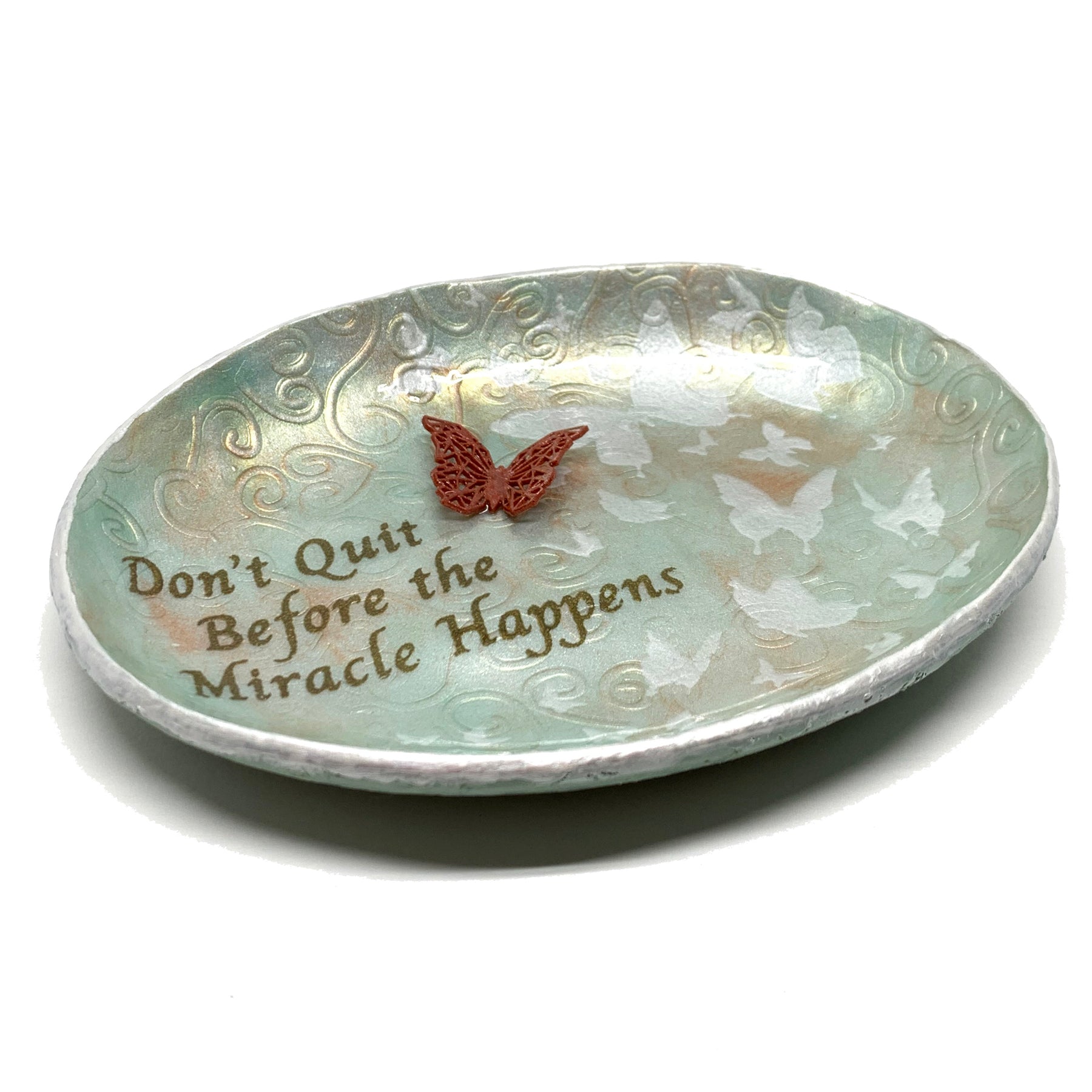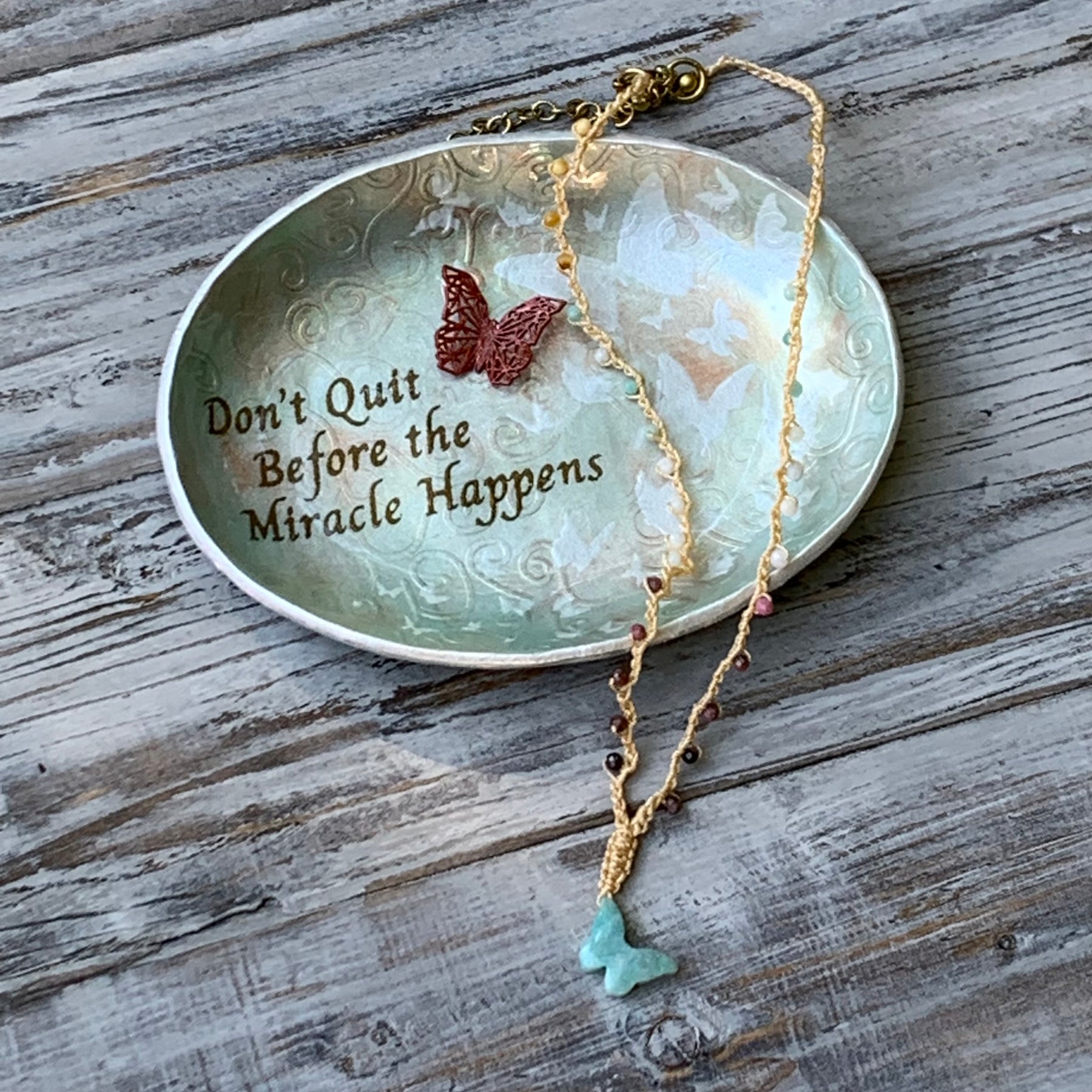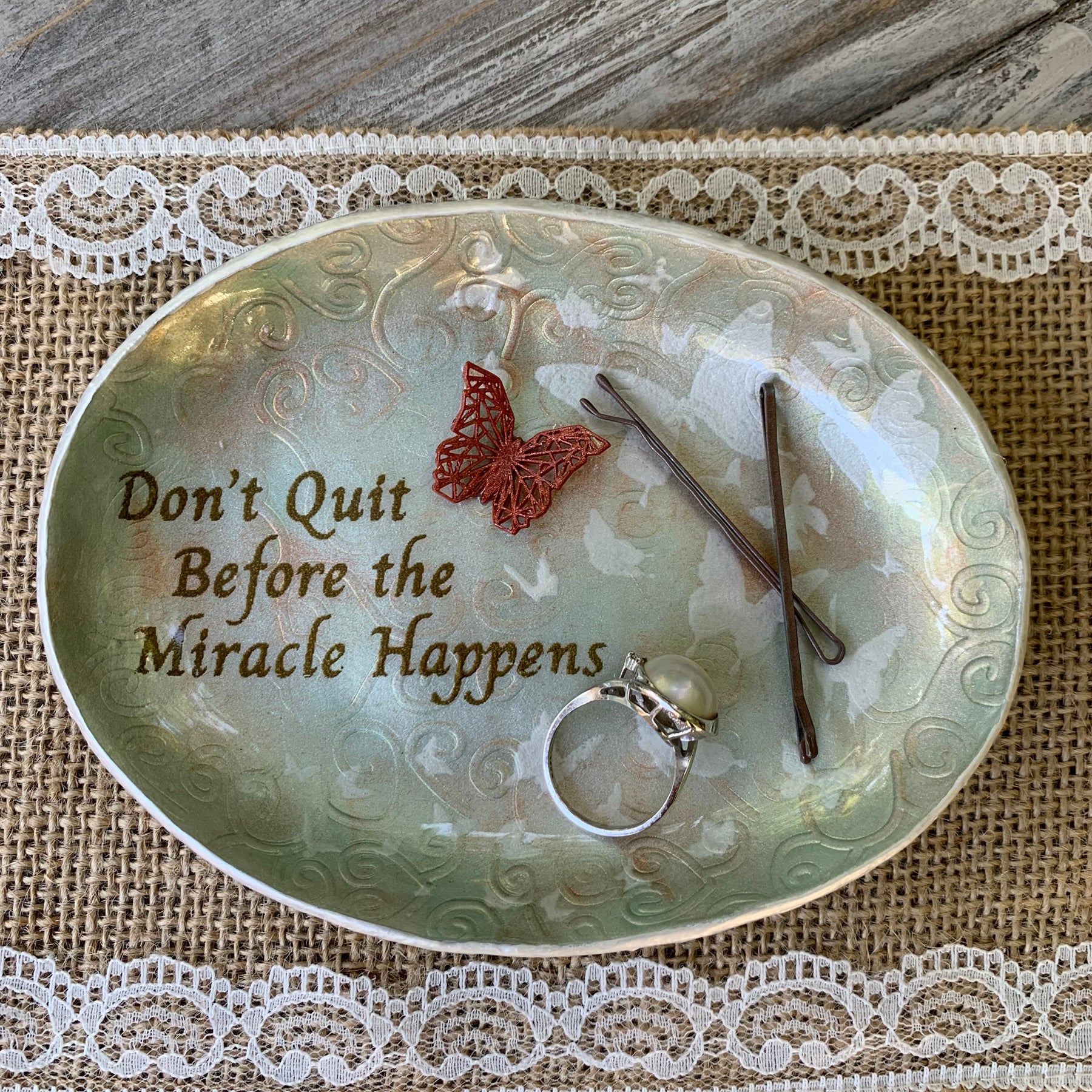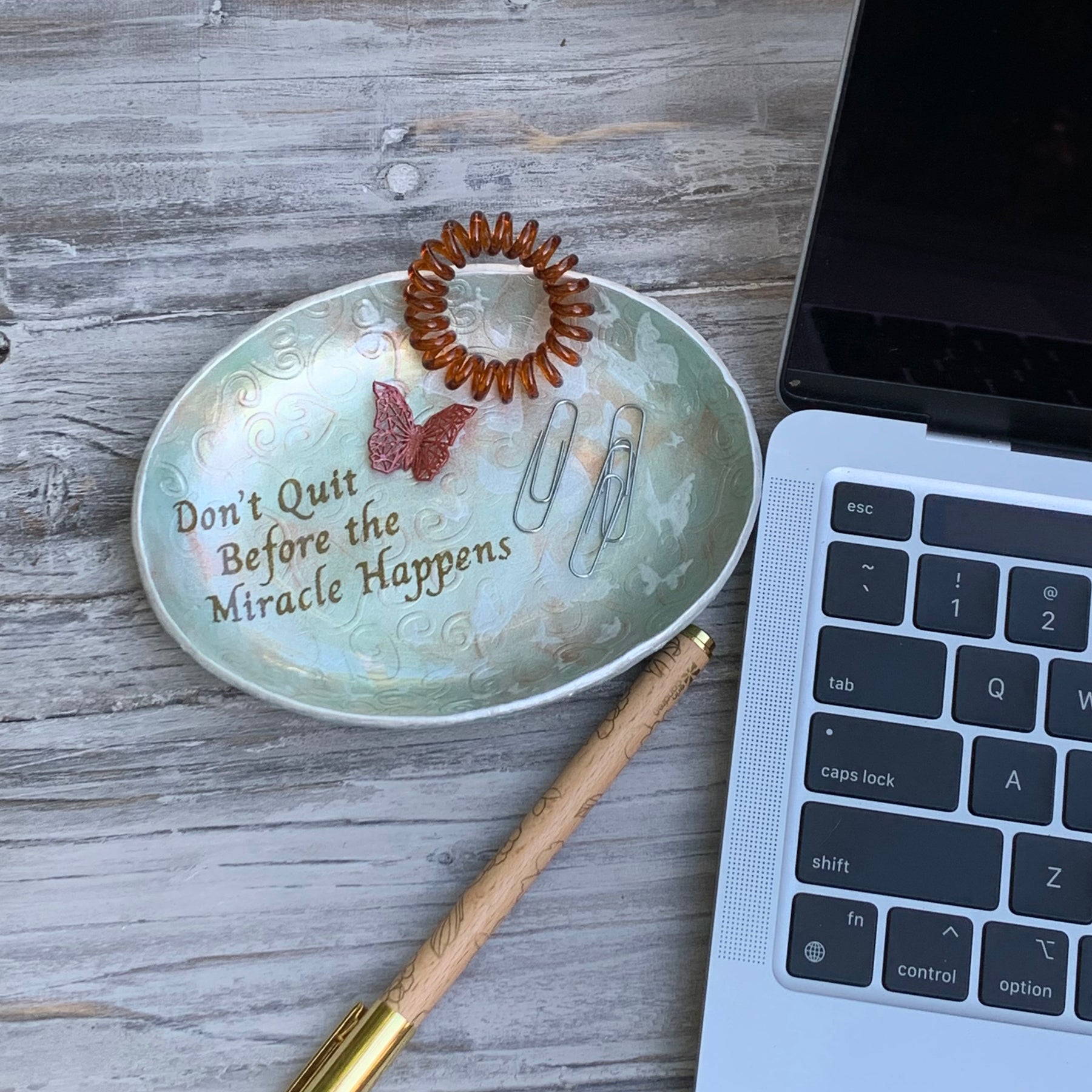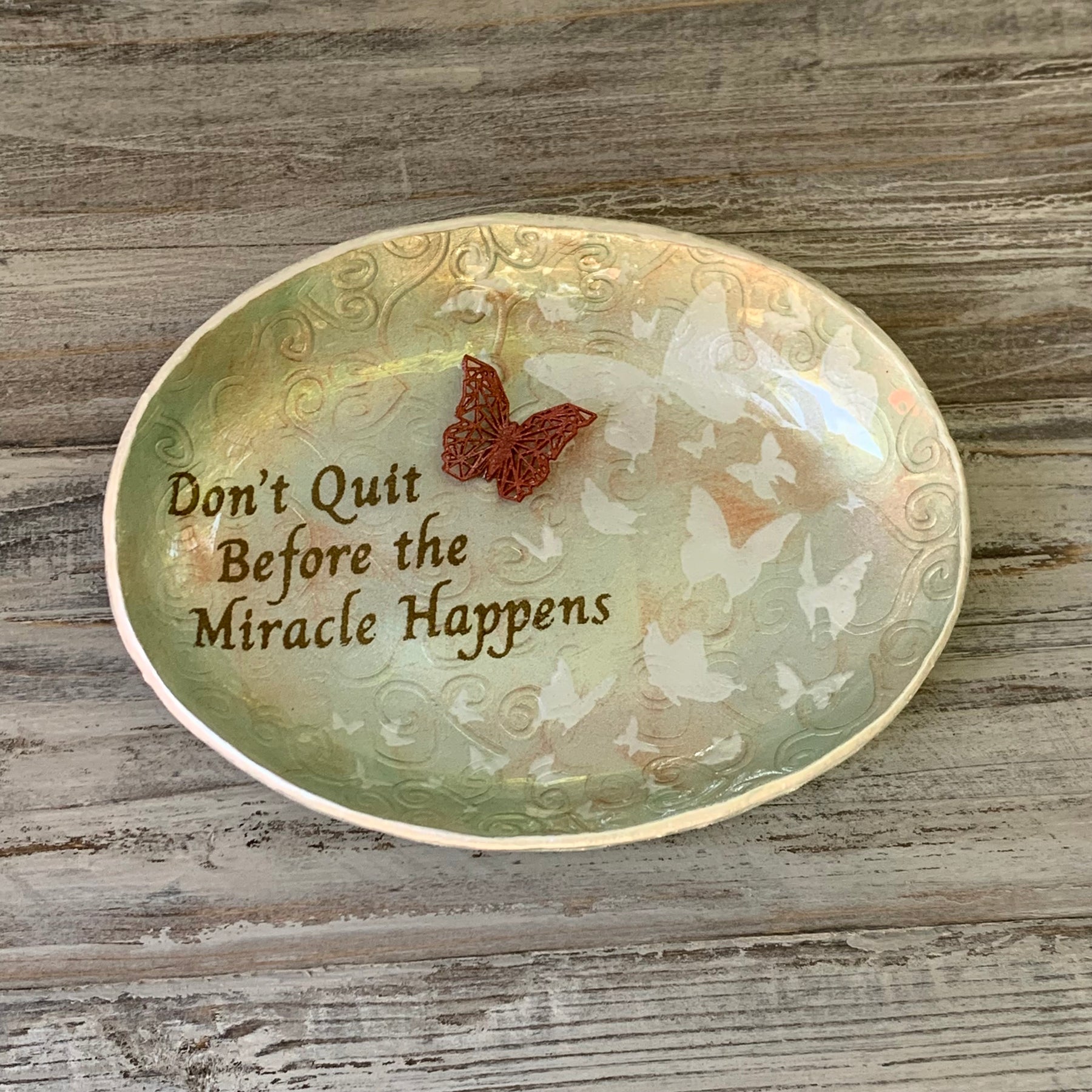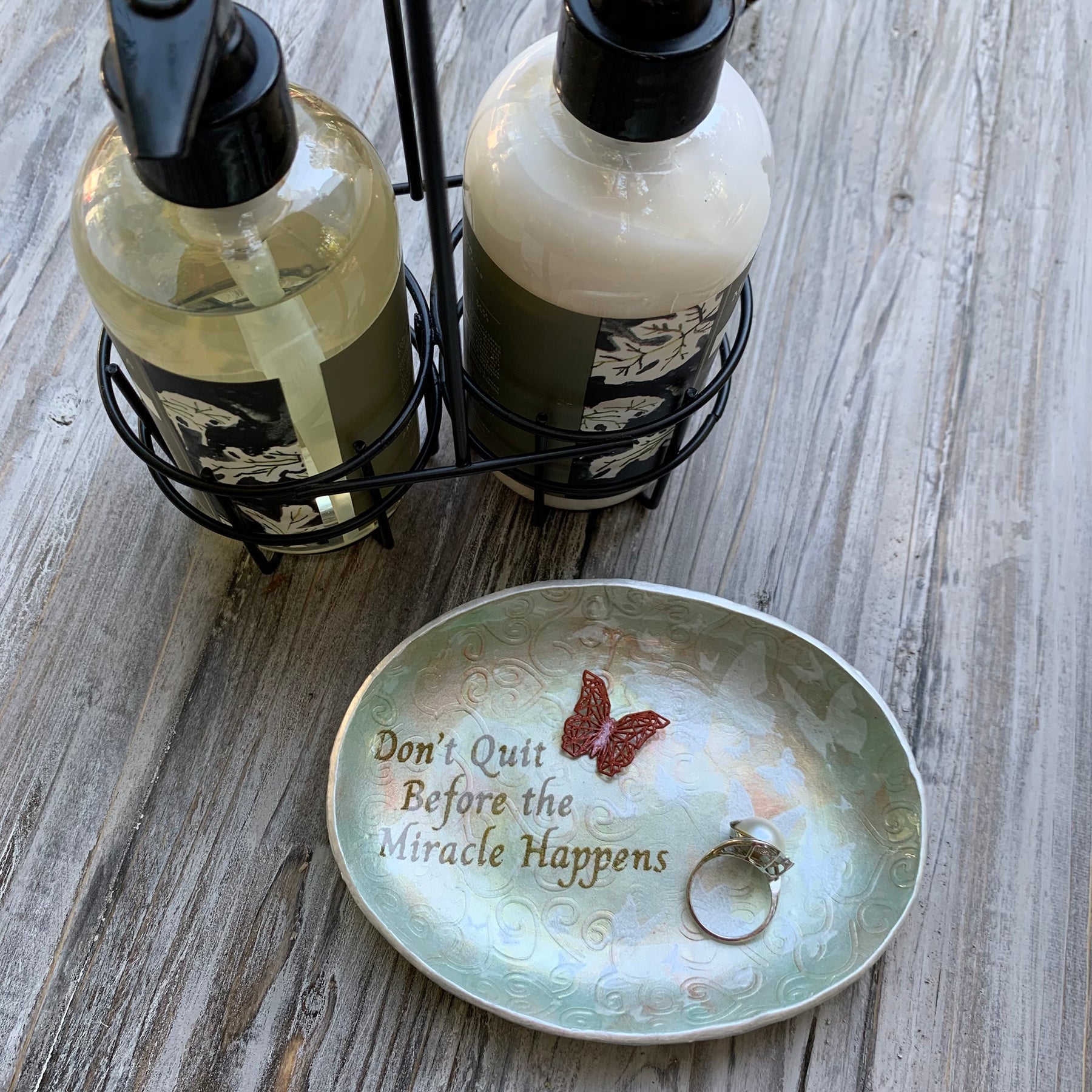 Believe in Yourself - Butterfly Dish
Butterfly Dish & a Meaningful Gift for Best Friend
When our best friends are hurting, so are we.  We always see their strength and courage long before they do.  And when they decide they want to give up, it's our duty to make sure they don't.  This "Believe in Yourself" trinket dish is a simple daily reminder, for those that struggle with self-esteem, to never give up.  It suggests that if they do give up, they might just miss out on experiencing the miracle that they are capable of creating.
 Jewelry Dishes that are Inspirational Gifts for Women
Some women need gentle reminders that produce a positive change.  This jewelry dish is a beautiful kick in the butt suggestion not to quit.
Maybe this person is you.  Deep down, we all know that it's easy to give up.  It's easy to tell ourselves we can't do something rather than digging deep, facing our fears, and getting it done. 
It doesn't always have to be life altering moments.  Some of us simply need to finish the house cleaning.  Looking at this dish and its' inspirational quote may be just what a person needs to complete a daily task and in turn, boost that self-confidence.  Some days, the miracle of a clean house is all we need to turn our attitude around!
Each made to order jewelry dish includes a handmade card that reads:
Each jewelry dish is hand sculpted from polymer clay, hand-painted and sealed for protection.  A 3D butterfly has been added for a touch of elegance.  Due to the making process, no two dishes will look alike but each dish will look similar to the one pictured.
This meaningful gift measures approximately 3.75 inches from top to bottom and 5 inches left to right and is very lightweight and durable.  It should not break if dropped or mishandled.  Simply wipe with a damp cloth for cleaning.  It should never be submerged in water or washed in a dishwasher.
This dish can be used to hold rings, earrings or bracelets.  Place it next to any sink to hold jewelry for hand washing or place on a desk for small office supplies such as paper clips, rubber bands or a flash drive.  The uses are endless and can provide inspiration no matter the location.
In addition to being an inspirational gift, these jewelry dishes are awesome gifts for butterfly lovers.  They're motivational, multi-purpose and unique.
Need more meaningful gift ideas for friends?  Shop here.
Soaring Spirit Designs will donate a portion of the profit from each sale of this self-love product to Suicide Prevention. If you or someone you love needs help, please reach out to the National Suicide Prevention Lifeline by calling or texting 988.