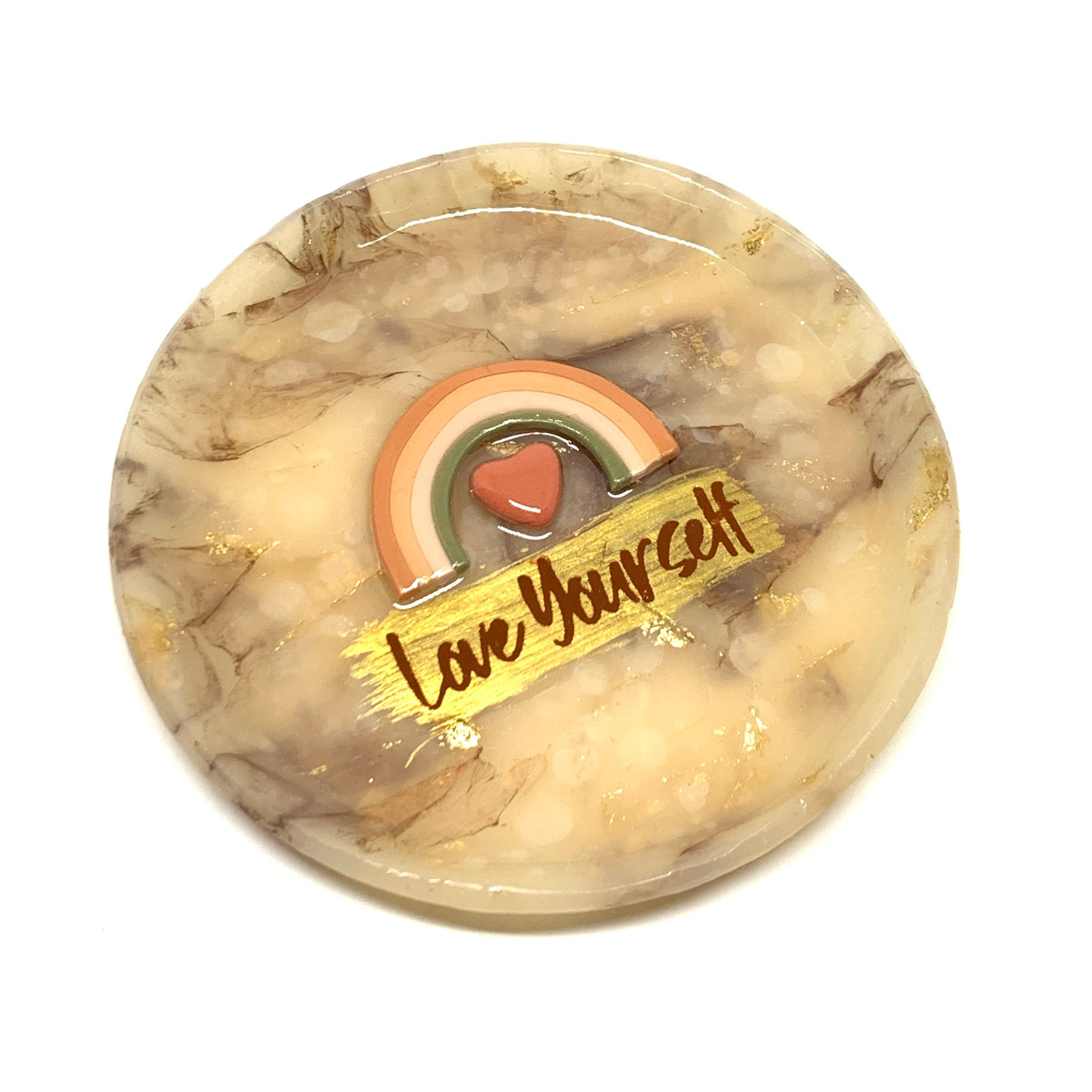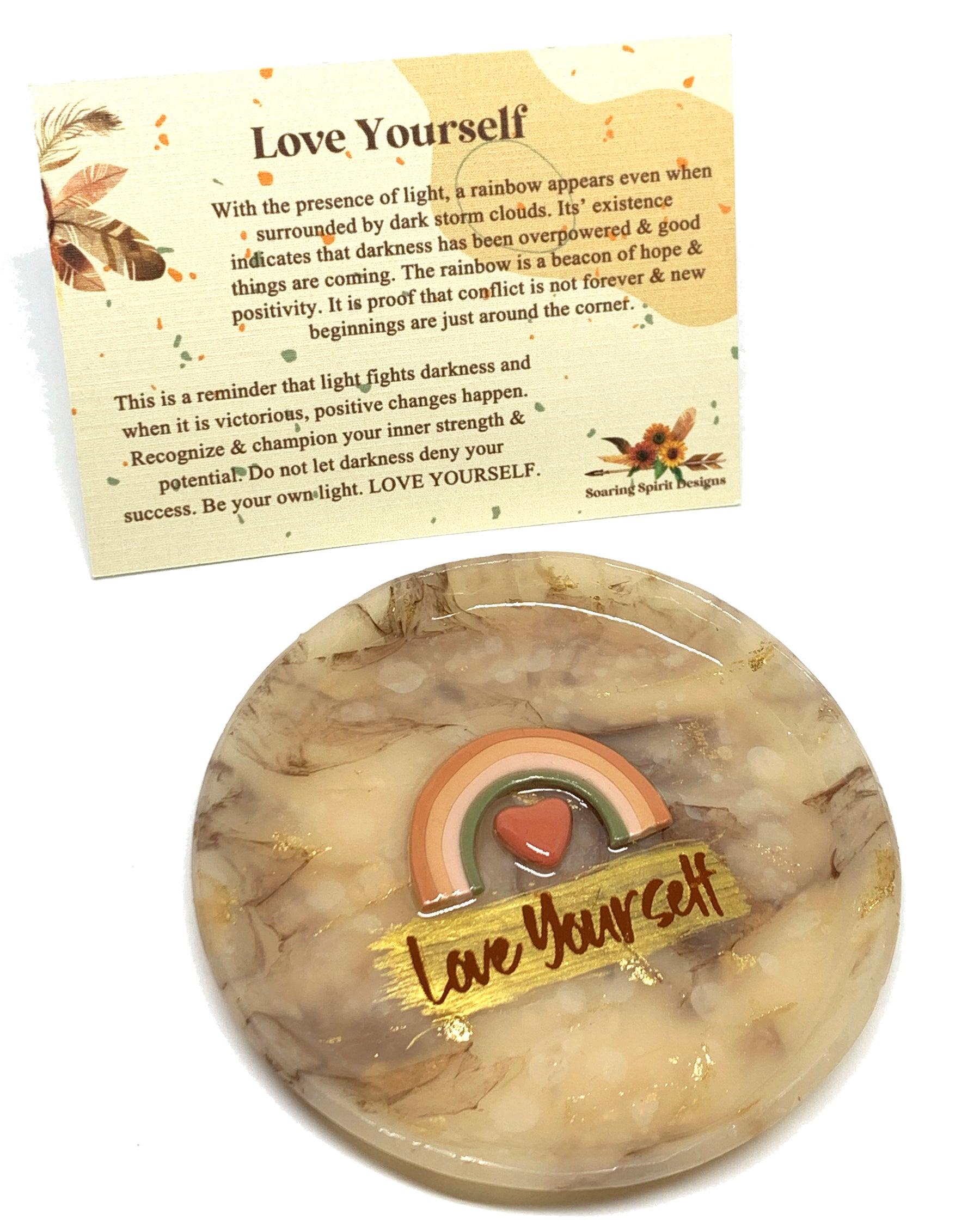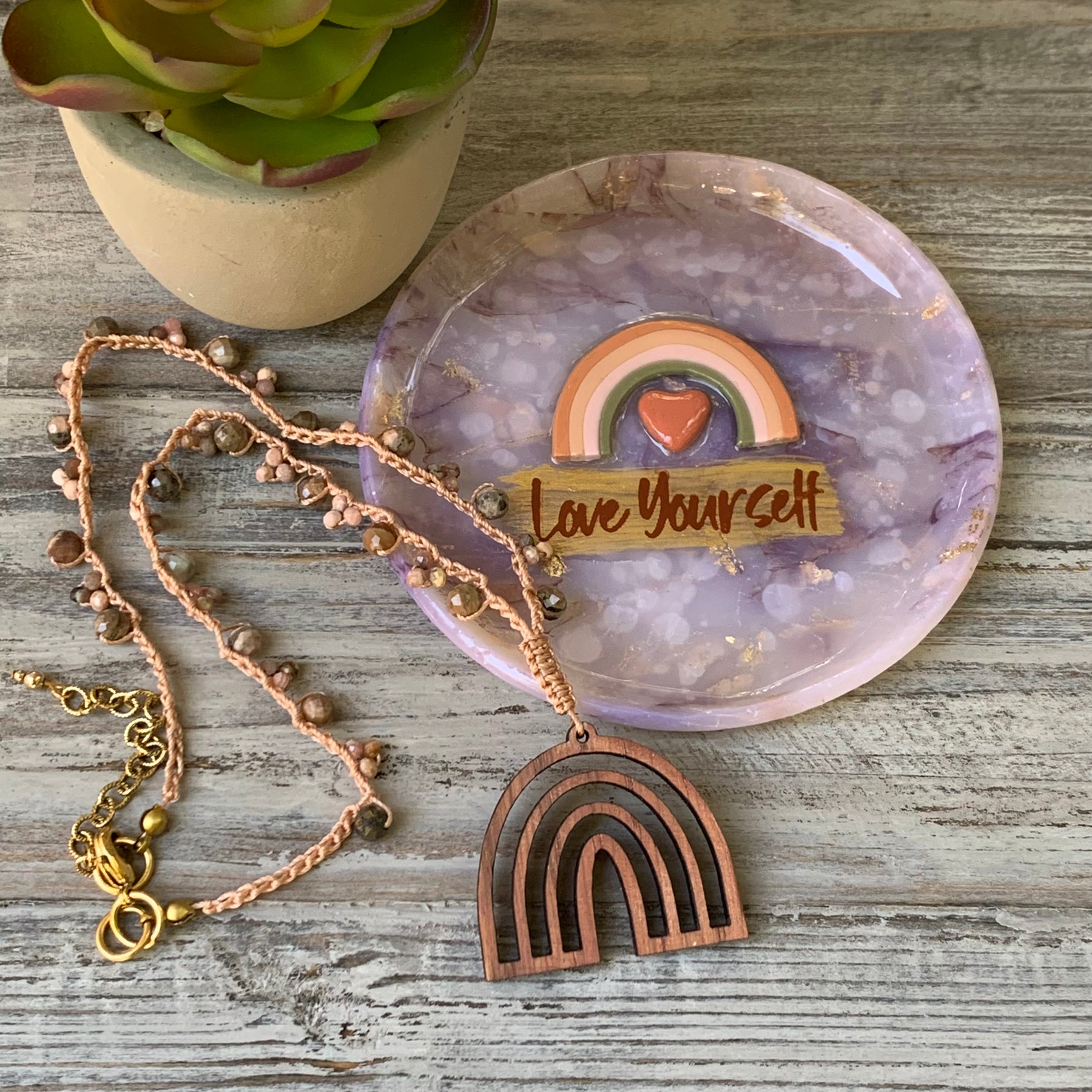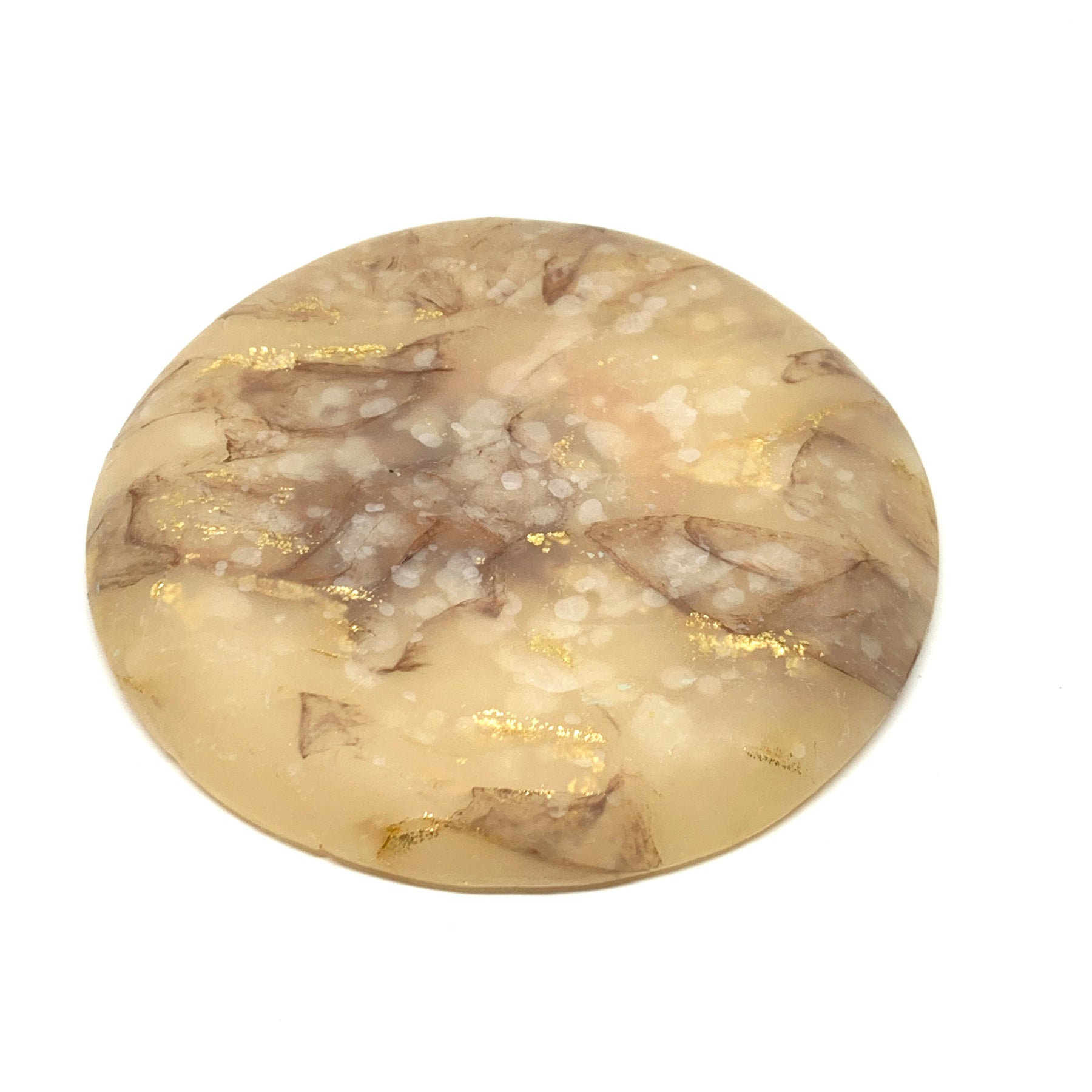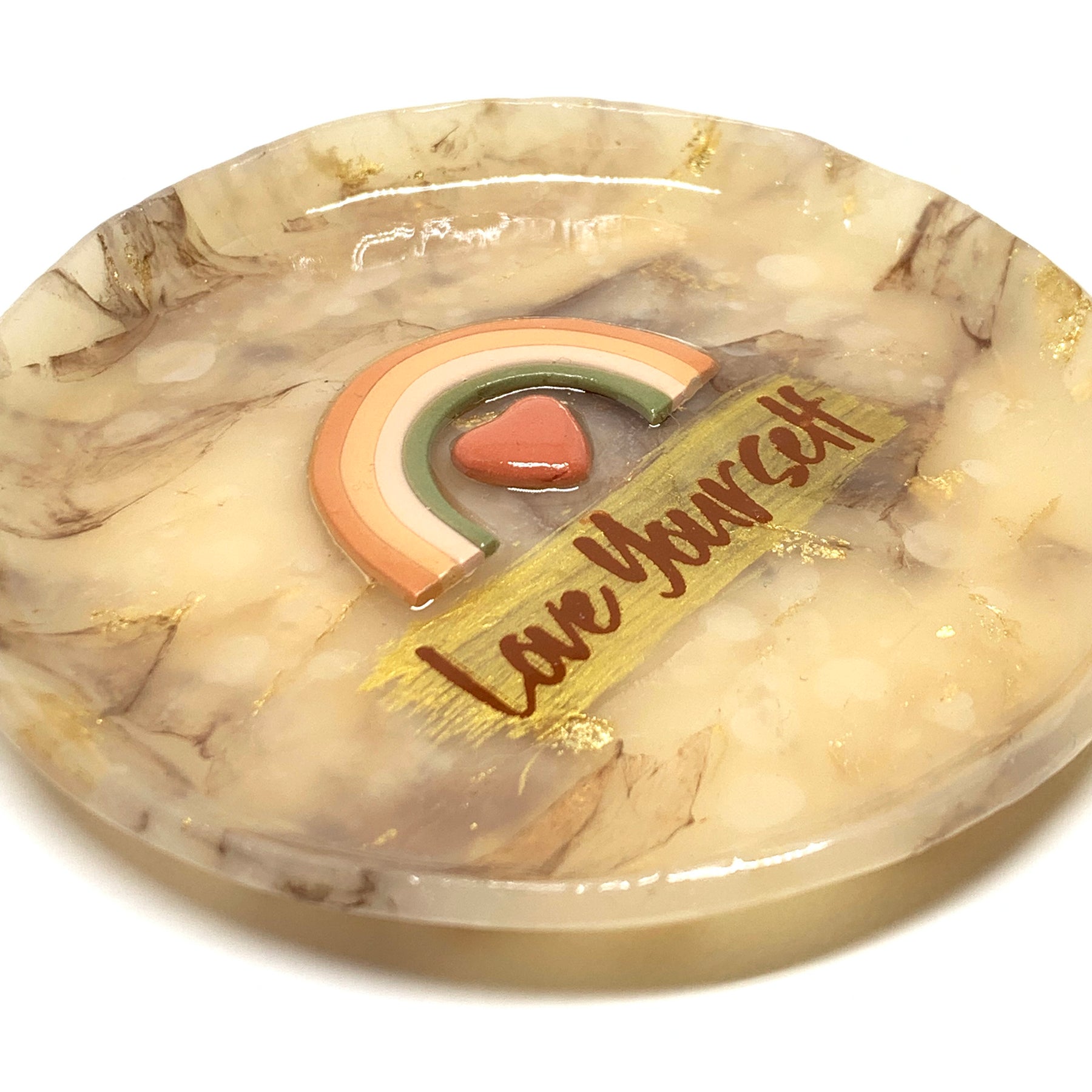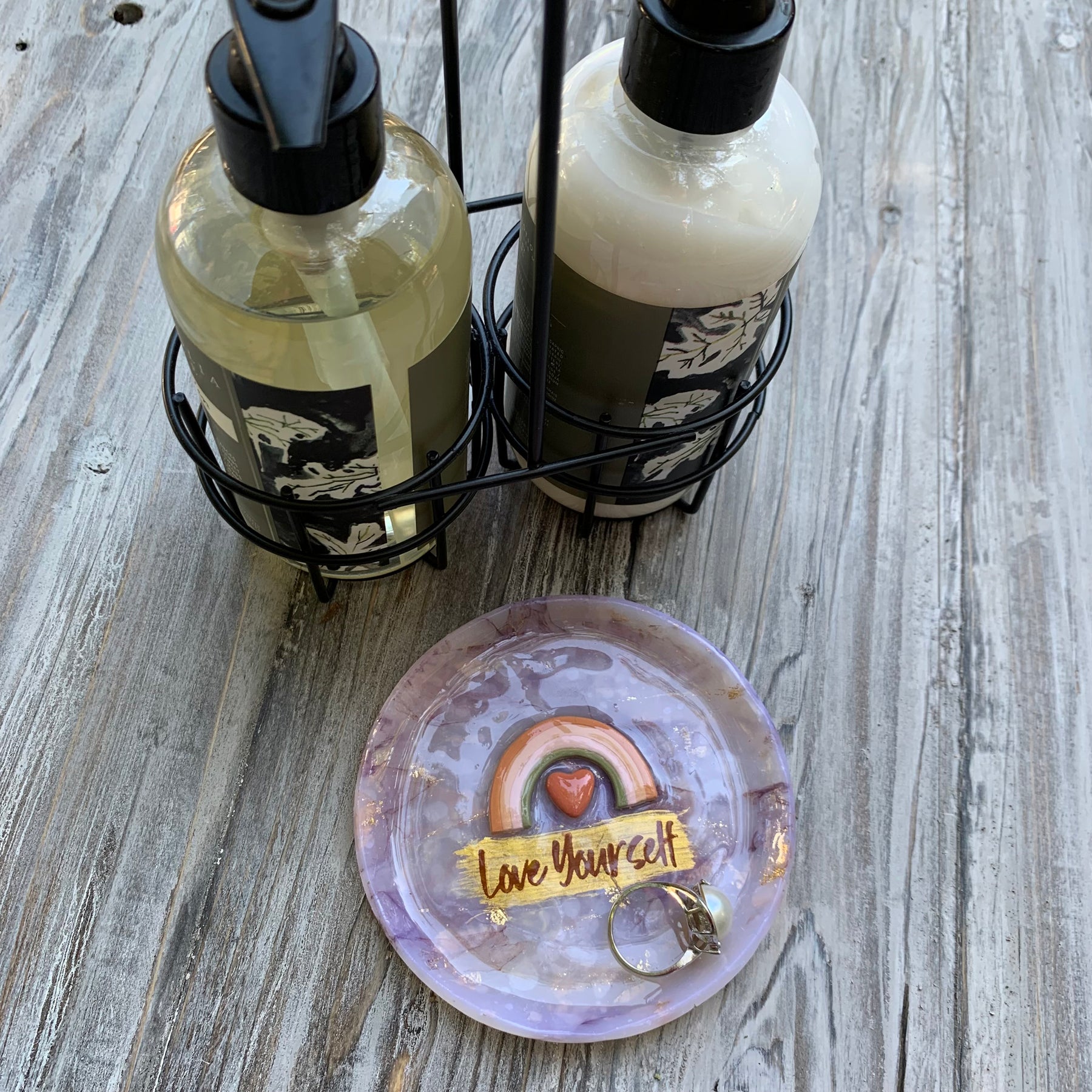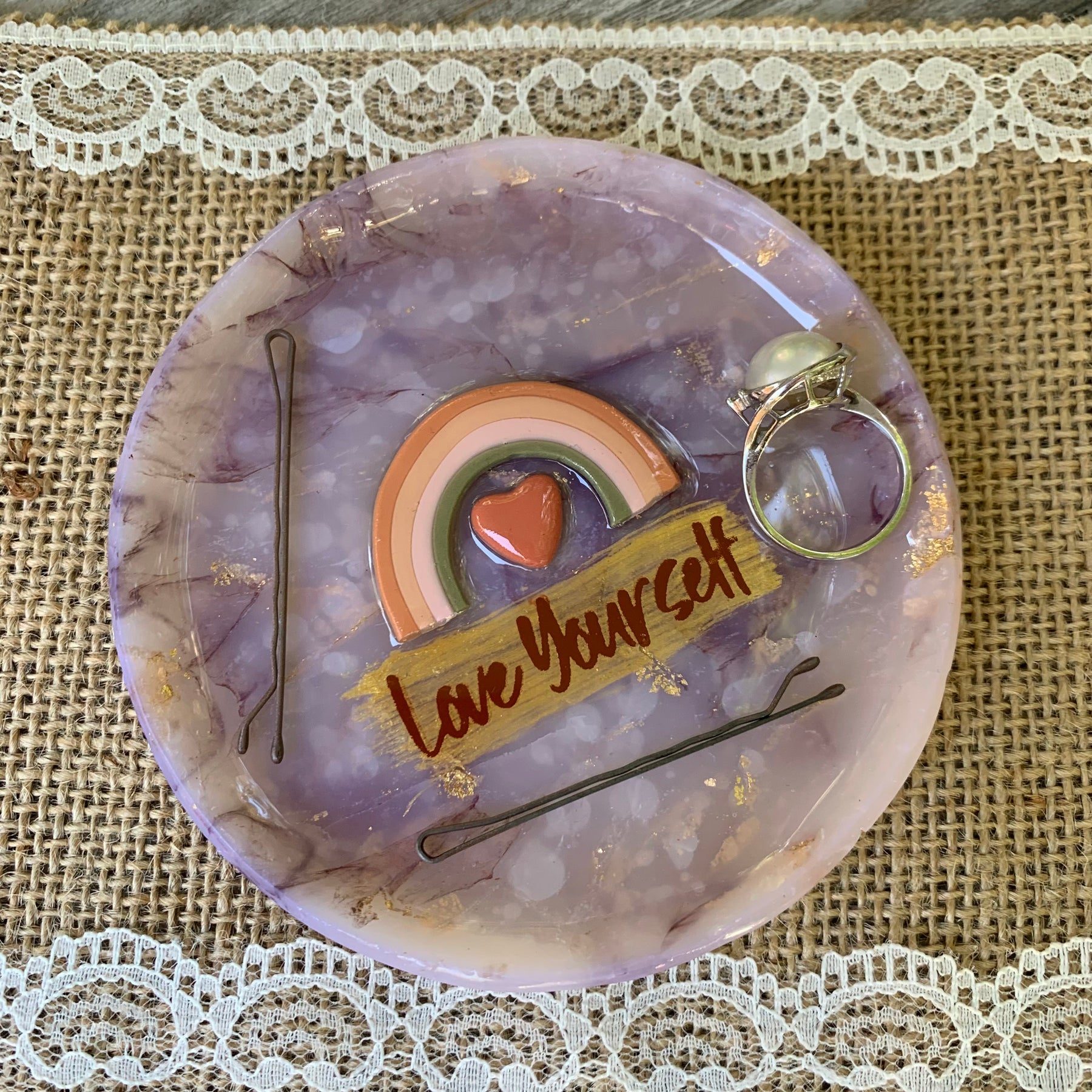 Love Yourself – Rainbow Dish
A Rainbow Dish & Unique Ring Holder Dish
Rainbows symbolize joy, creativity, and positivity.  Appearing after storms, rainbows remind us that there is light after darkness, peace after war.  Self-love is like a rainbow; it allows us to recognize our strengths, work on our weaknesses in a positive light and move towards success.
Everyone has bad days.  This rainbow dish will remind the owner to focus on the positive and to not spiral out of control by allowing the darkness to overcome. If darkness has been allowed to take hold, this catch all dish will remind her that she can turn things around. Good things will come if she practices self-love. 
Each ring holder dish is handmade to order and includes an inspirational card that reads: 
Each rainbow dish is hand sculpted and due to the special mixing technique involved, no two dishes will look the same.  In addition, this trinket dish transforms in color when it is introduced to sunlight:  it will have a purplish hue.  Each boho colored rainbow is handmade individually, details are hand painted and the surface sealed for added protection.

Polymer clay is made from plasticizers and is extremely lightweight.  When cured, this dish should not break when dropped or mishandled.  This design is unique to Soaring Spirit Designs.  It measures approximately 4" round.  It can be wiped down with a damp cloth and should never be submerged in water or placed in a dishwasher.

 
How Would This Be Used? 
This rainbow dish will fit perfectly on a desktop to hold paper clips, flash drive and a spare hair tie for when things get "intense" at work and it's time for a messy bun or power pony tail.  It can also hold your rings while you put hand sanitizer on your hands after a big meeting with a lot of handshaking.

Shop more inspirational gifts for women here.
Soaring Spirit Designs will donate a portion of the profit from each sale of this self-love product to Suicide Prevention. If you or someone you love needs help, please reach out to the National Suicide Prevention Lifeline by calling or texting 988.