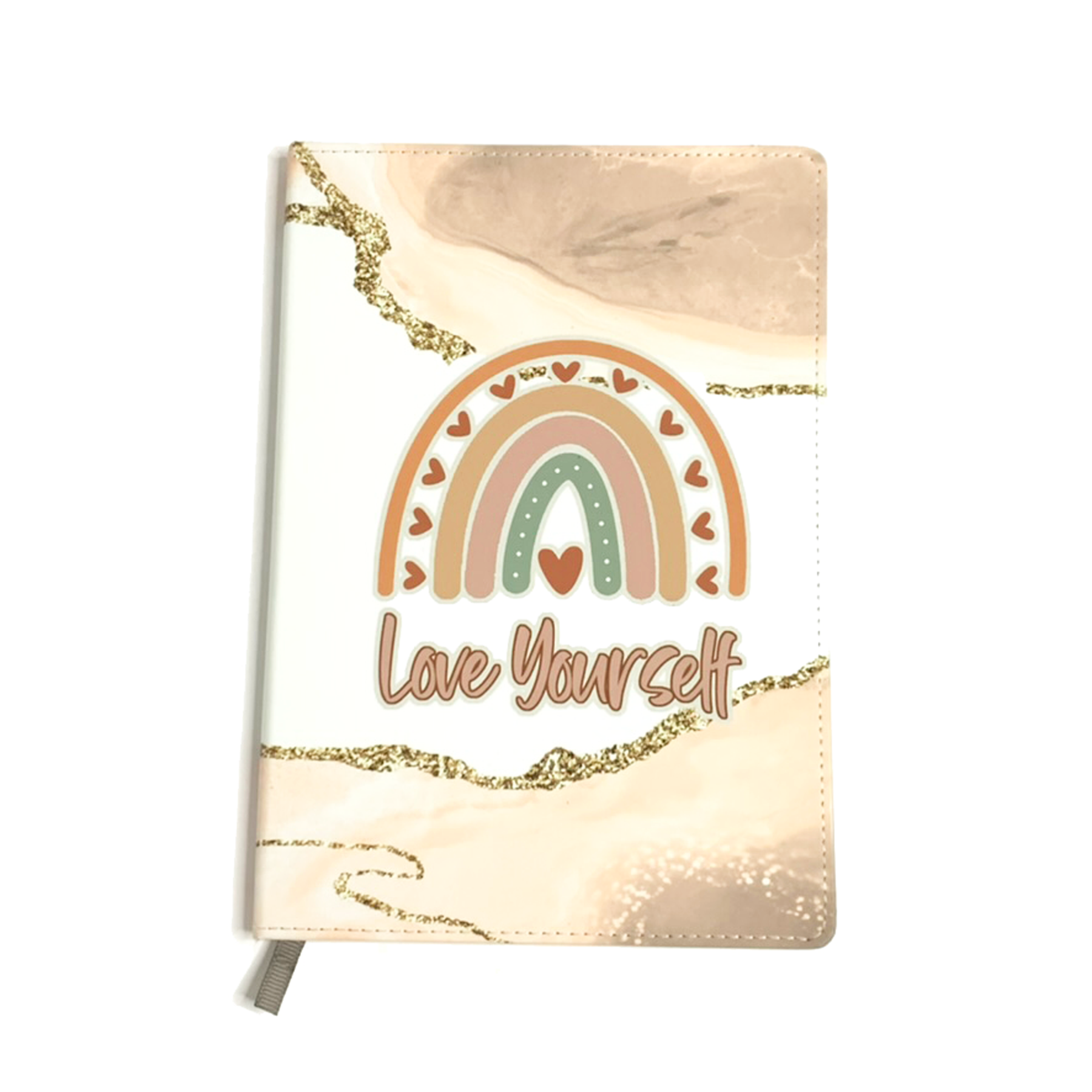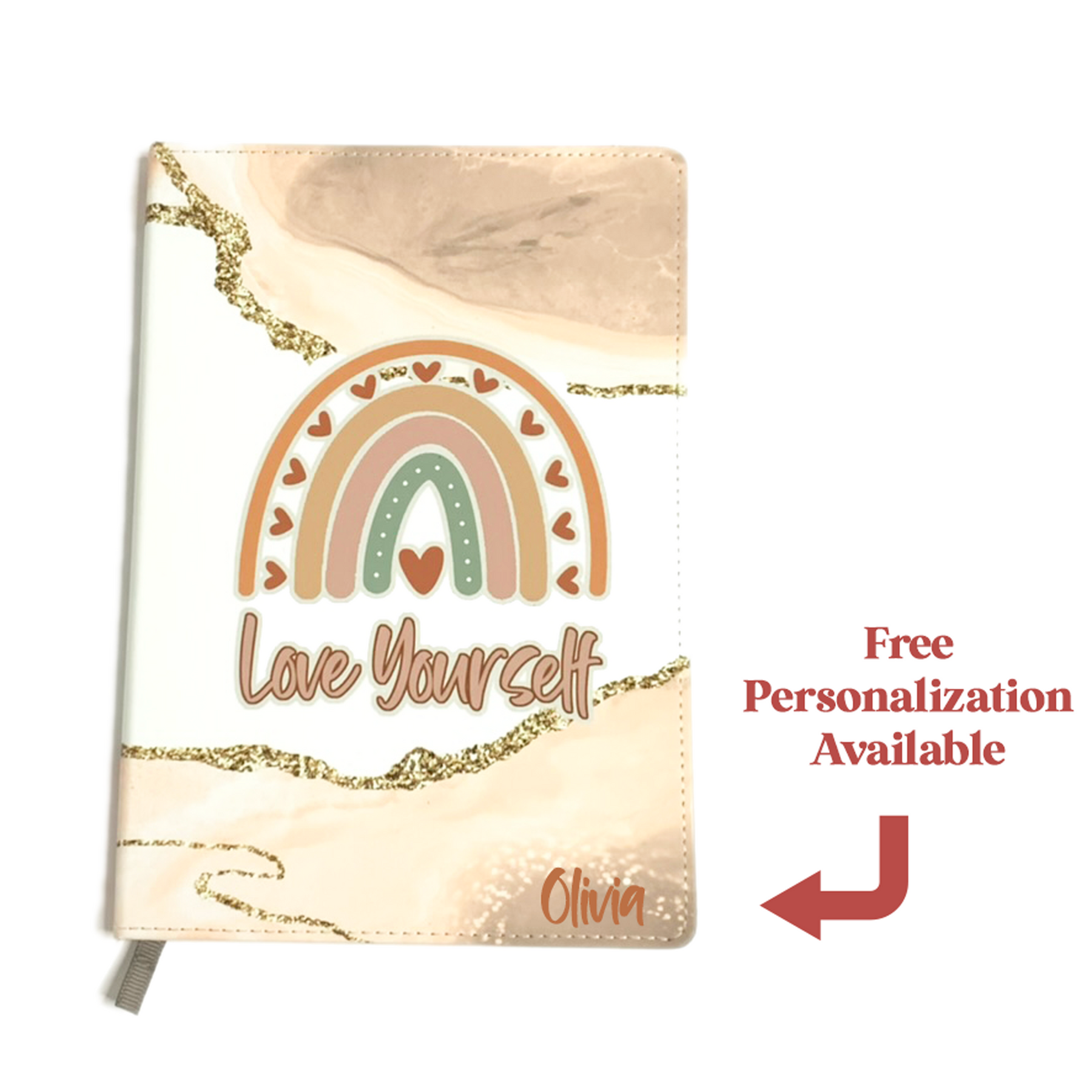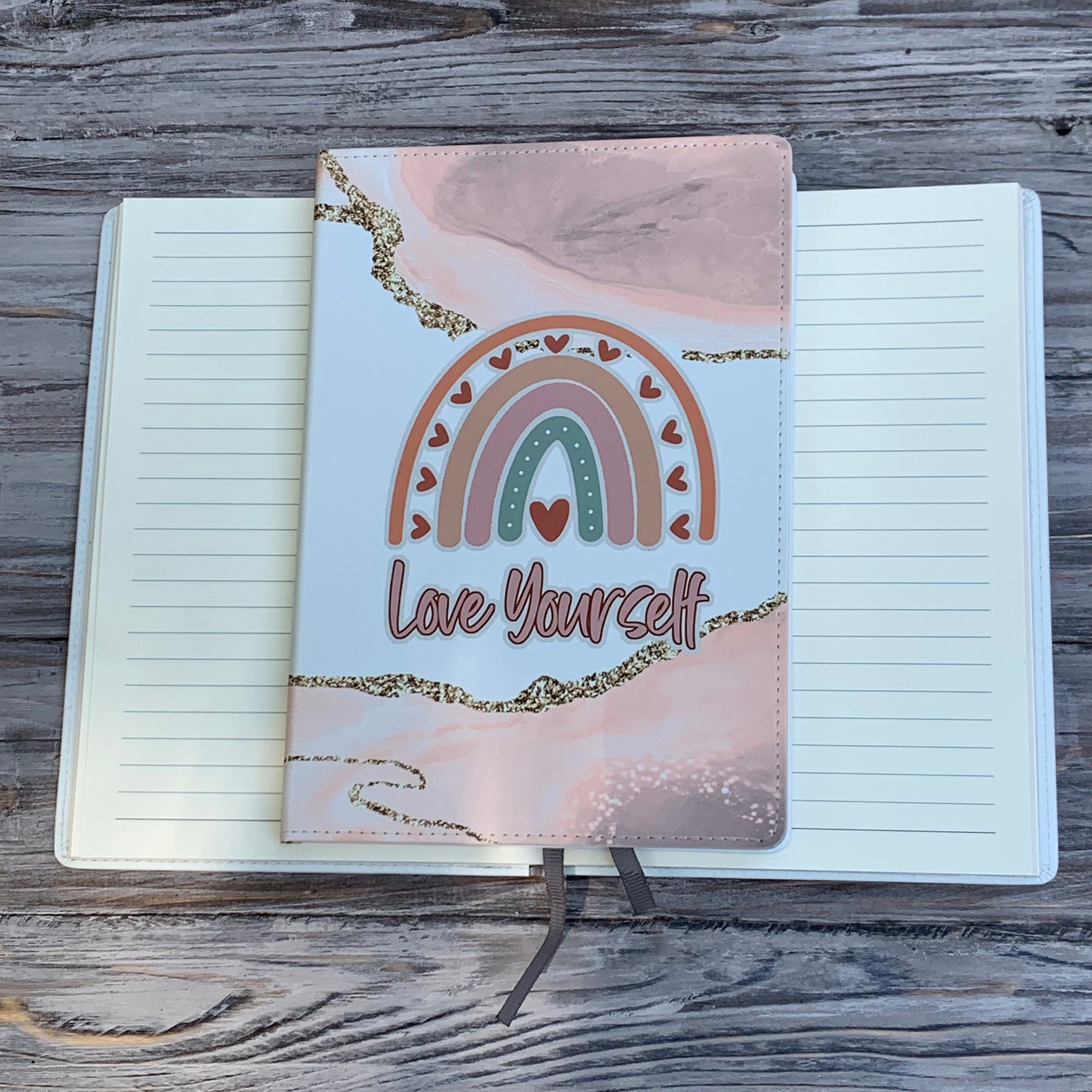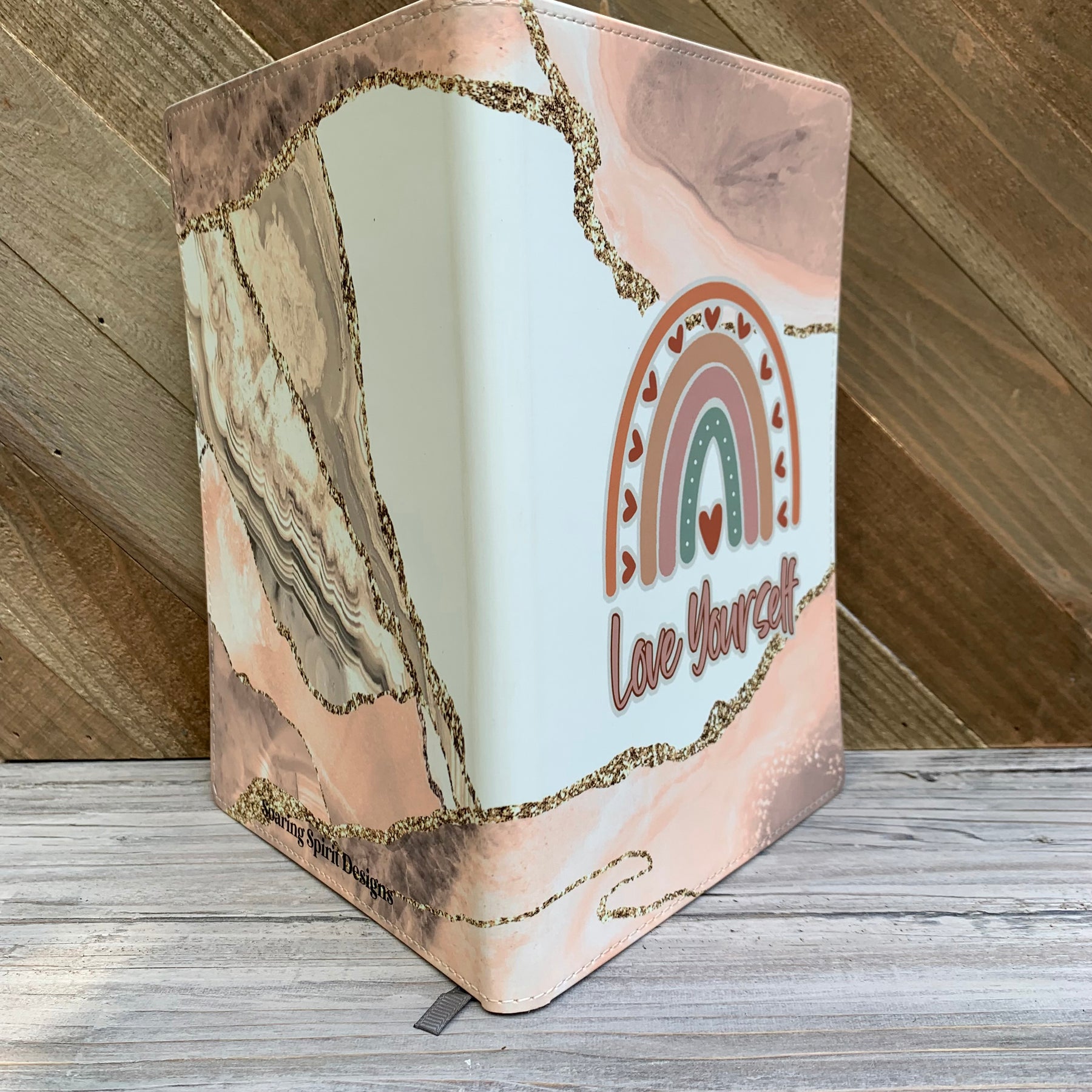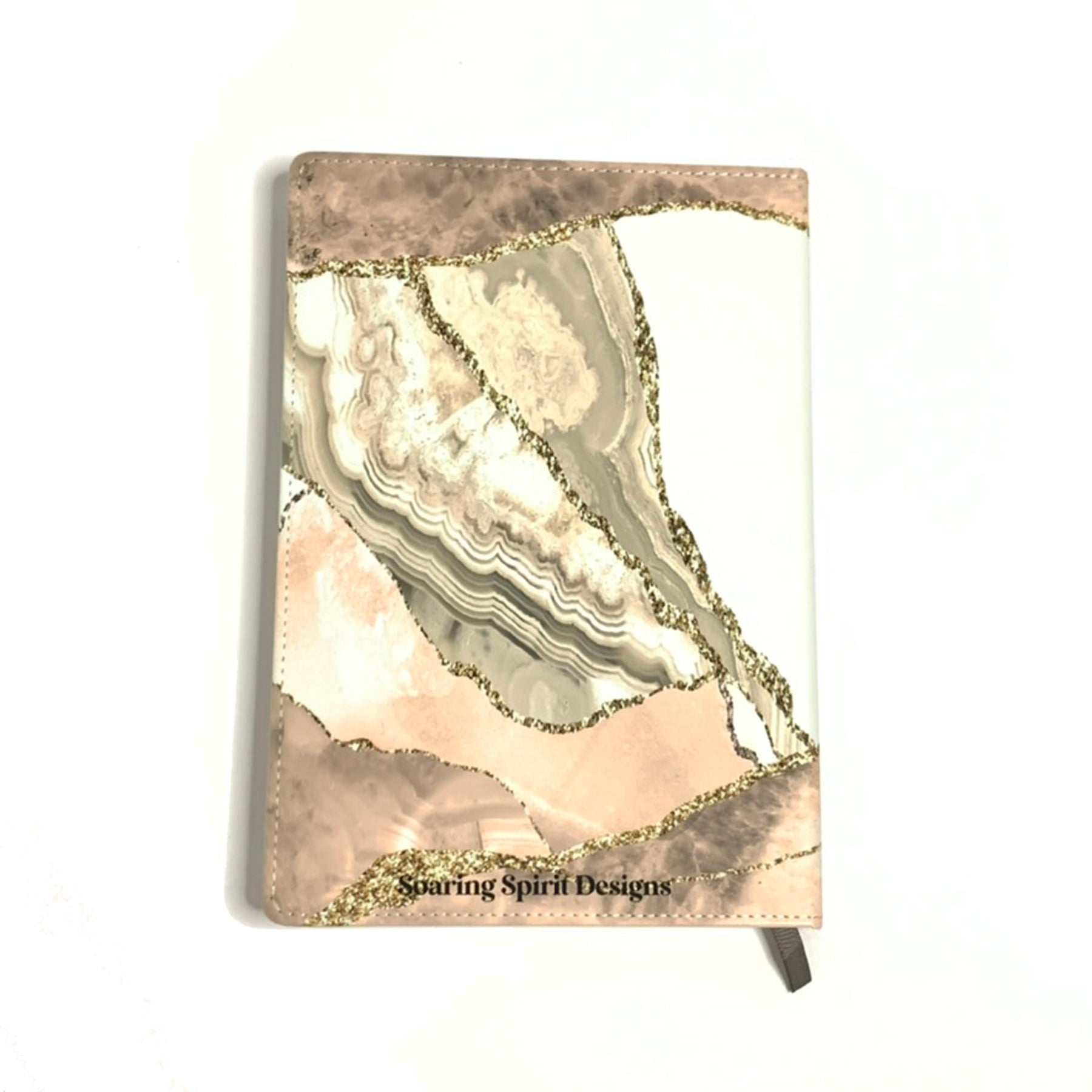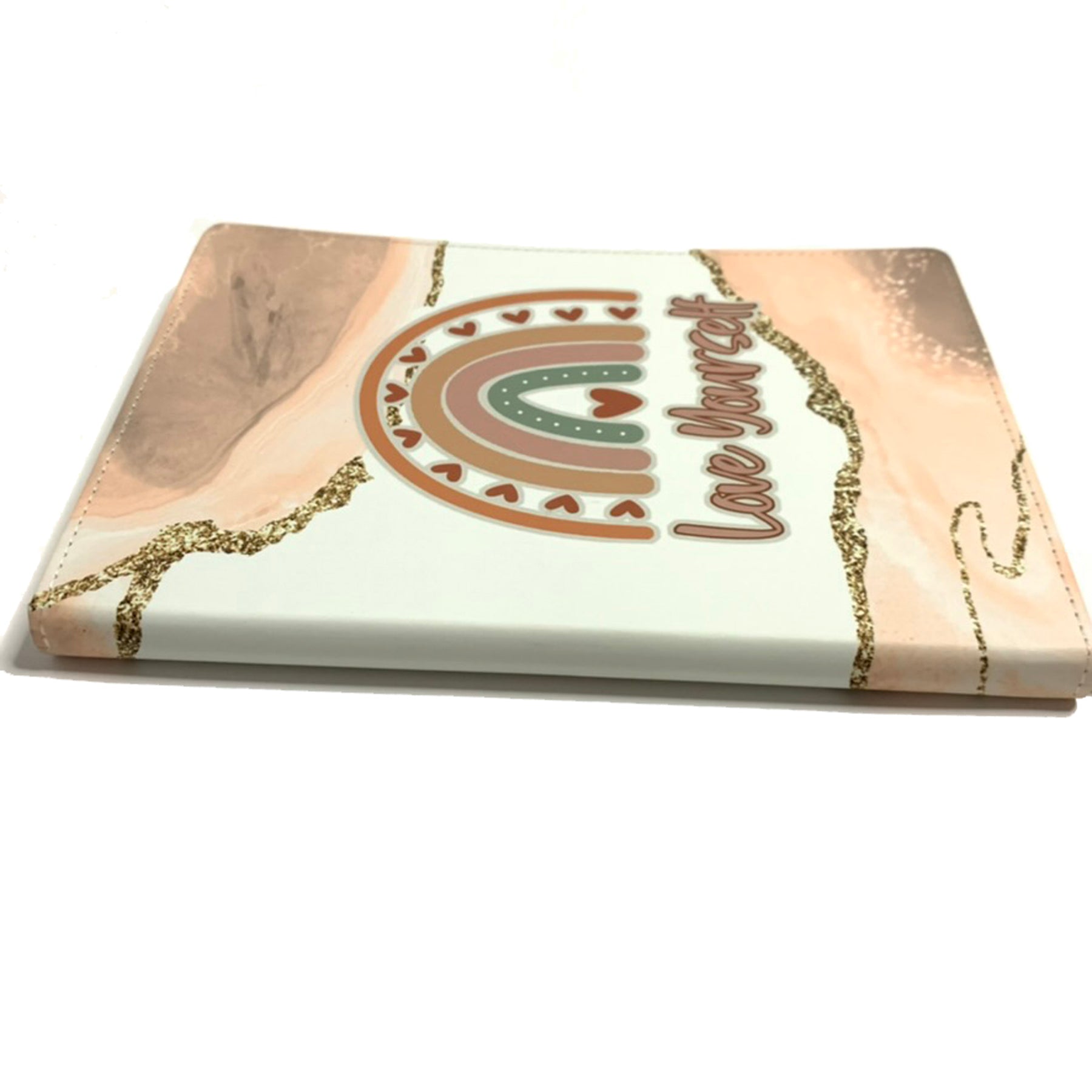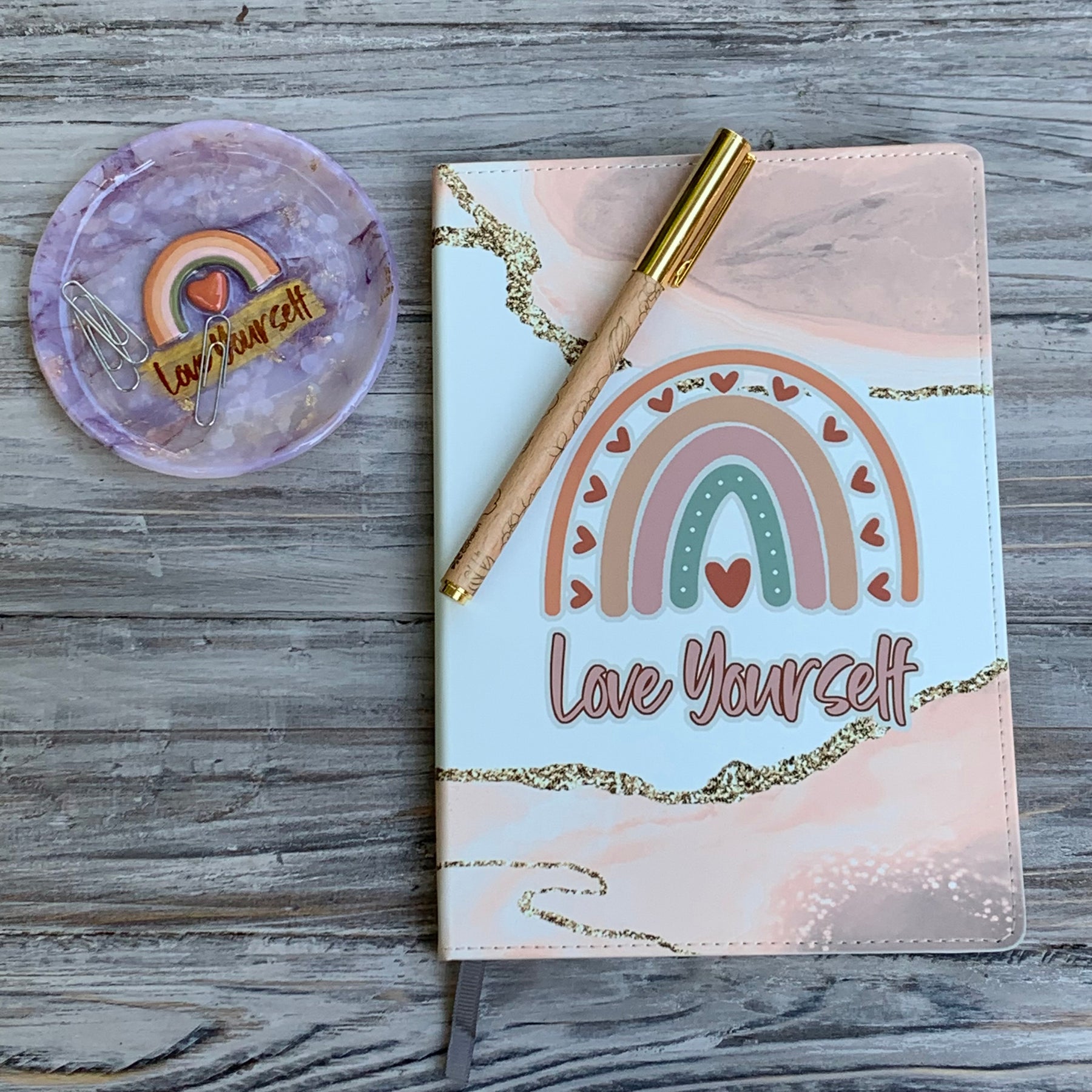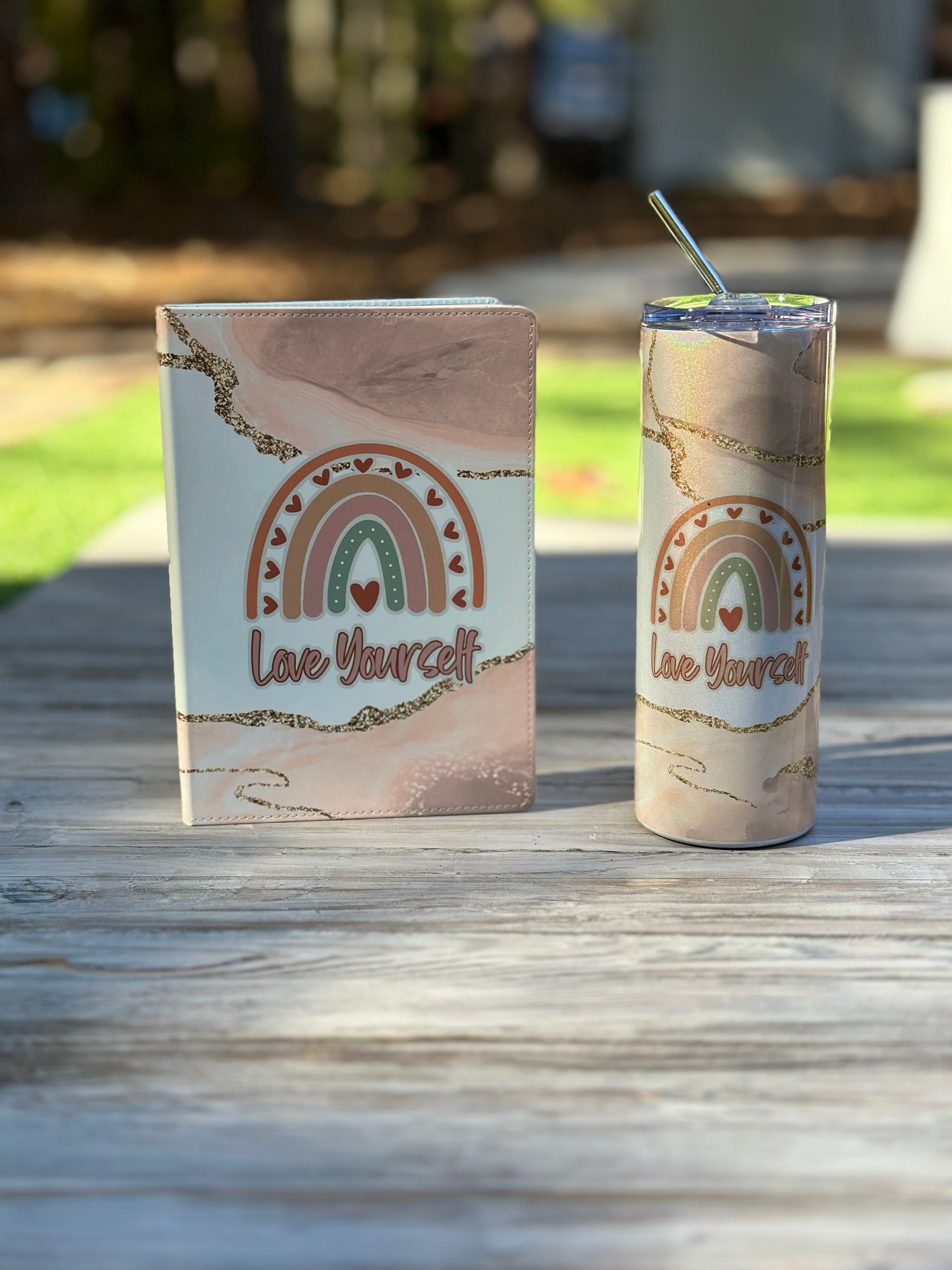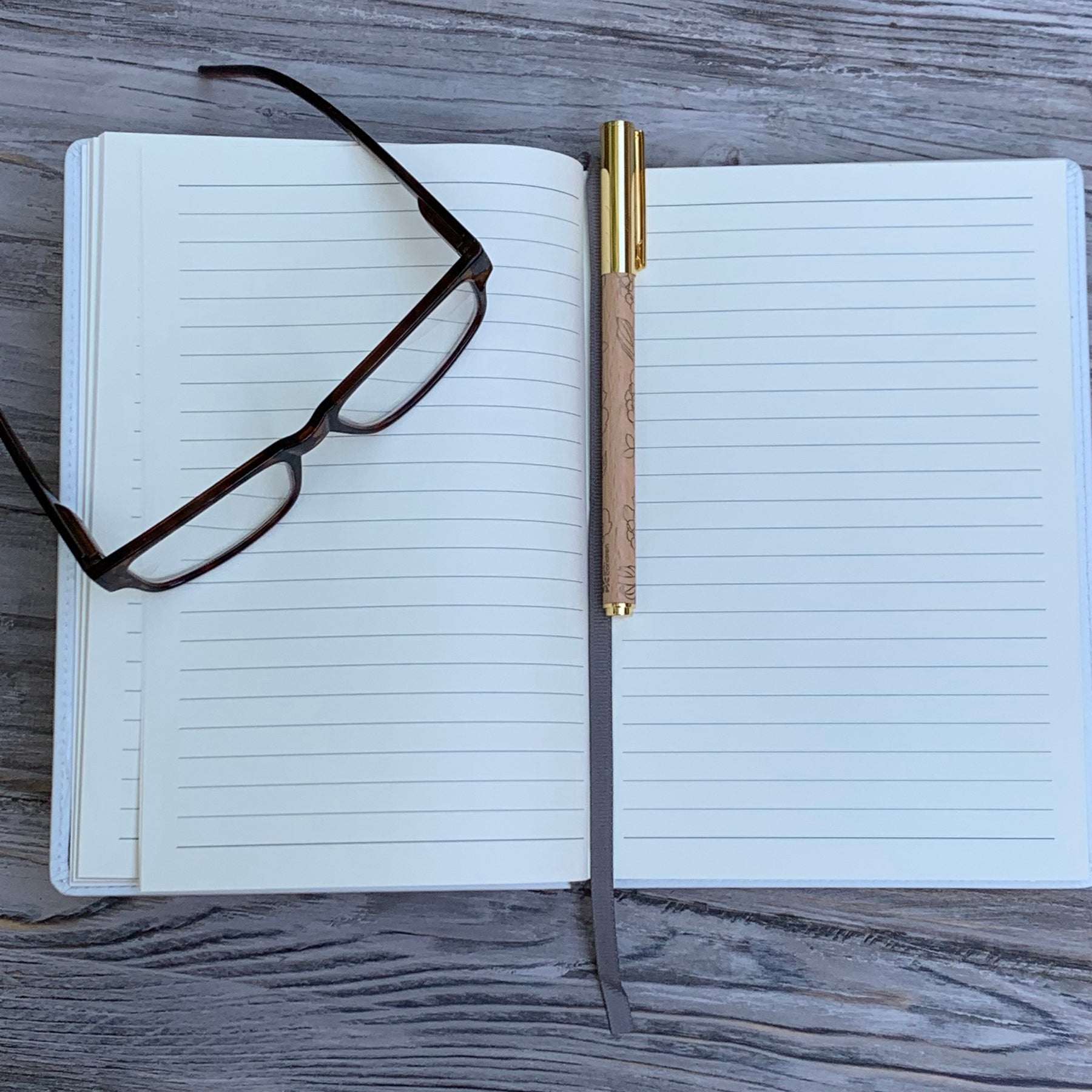 Love Yourself - Rainbow Journal - Personalized
Rainbow Notebook or a Personalized Leather Journal?
It's both!  Who doesn't need a daily reminder to Love Yourself?  If you journal every morning, this rainbow notebook or rainbow journal will start your day off right.
Writing down your thought and feelings has been proven to be an inexpensive way of dealing with anxiety and stress.   If you're an overthinker and constantly hitting replay of an event in your mind, writing about it helps to get past the negative feelings that are weighing you down.
Looking for a gift for yourself?  Invest in your mental health and start journaling.  Unique writing journals can keep you excited and disciplined.  This A5 journal, has 100 line pages and measures 8.5 inches by 6 inches and will fit comfortably in your bag or on a nightstand.
Each journal has an inspirational sticker placed on the inside that reads:
Shop
here
for more mindfulness gifts. 
Soaring Spirit Designs will donate a portion of the profit from each sale of this self-love product to Suicide Prevention. If you or someone you love needs help, please reach out to the National Suicide Prevention Lifeline by calling or texting 988.