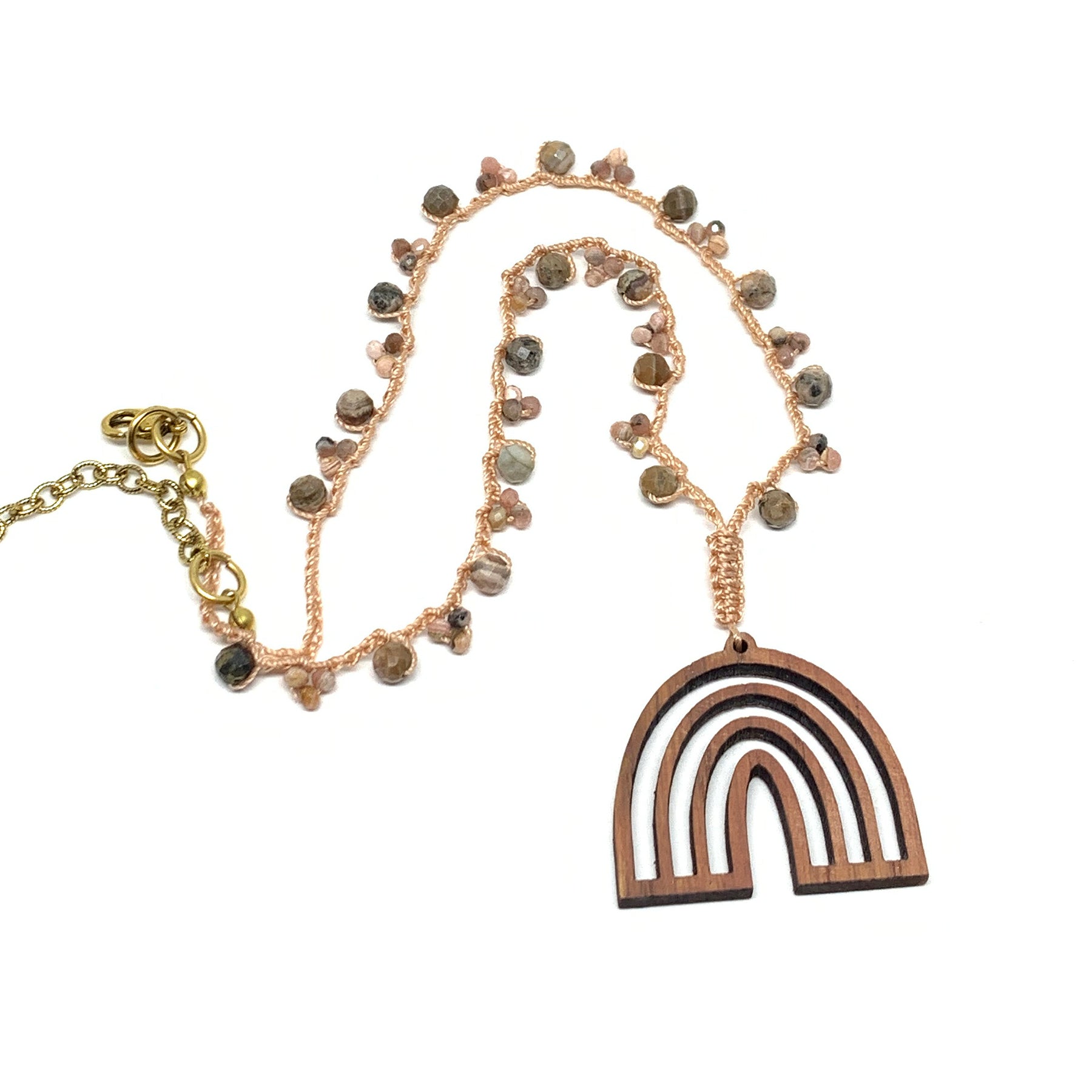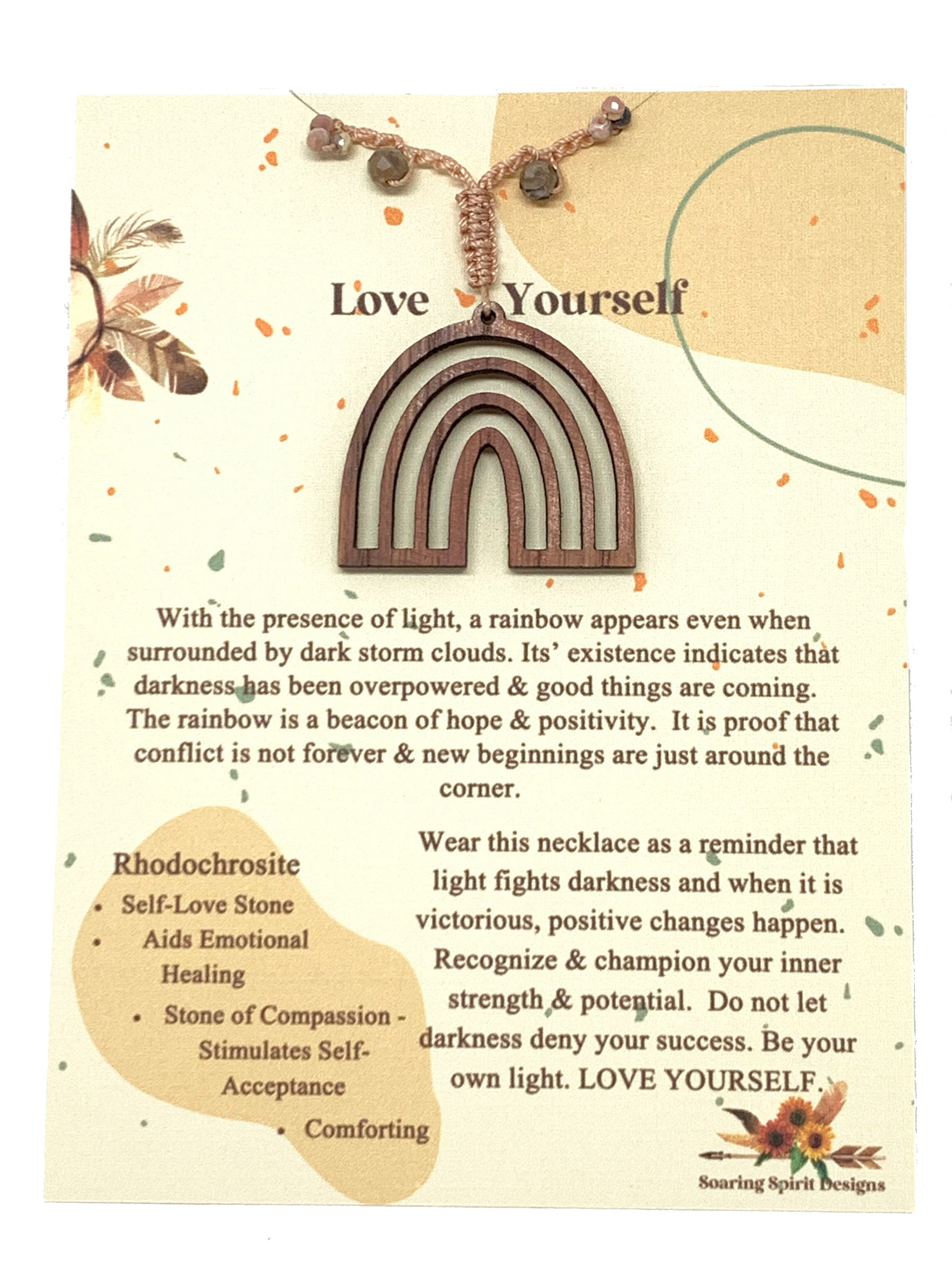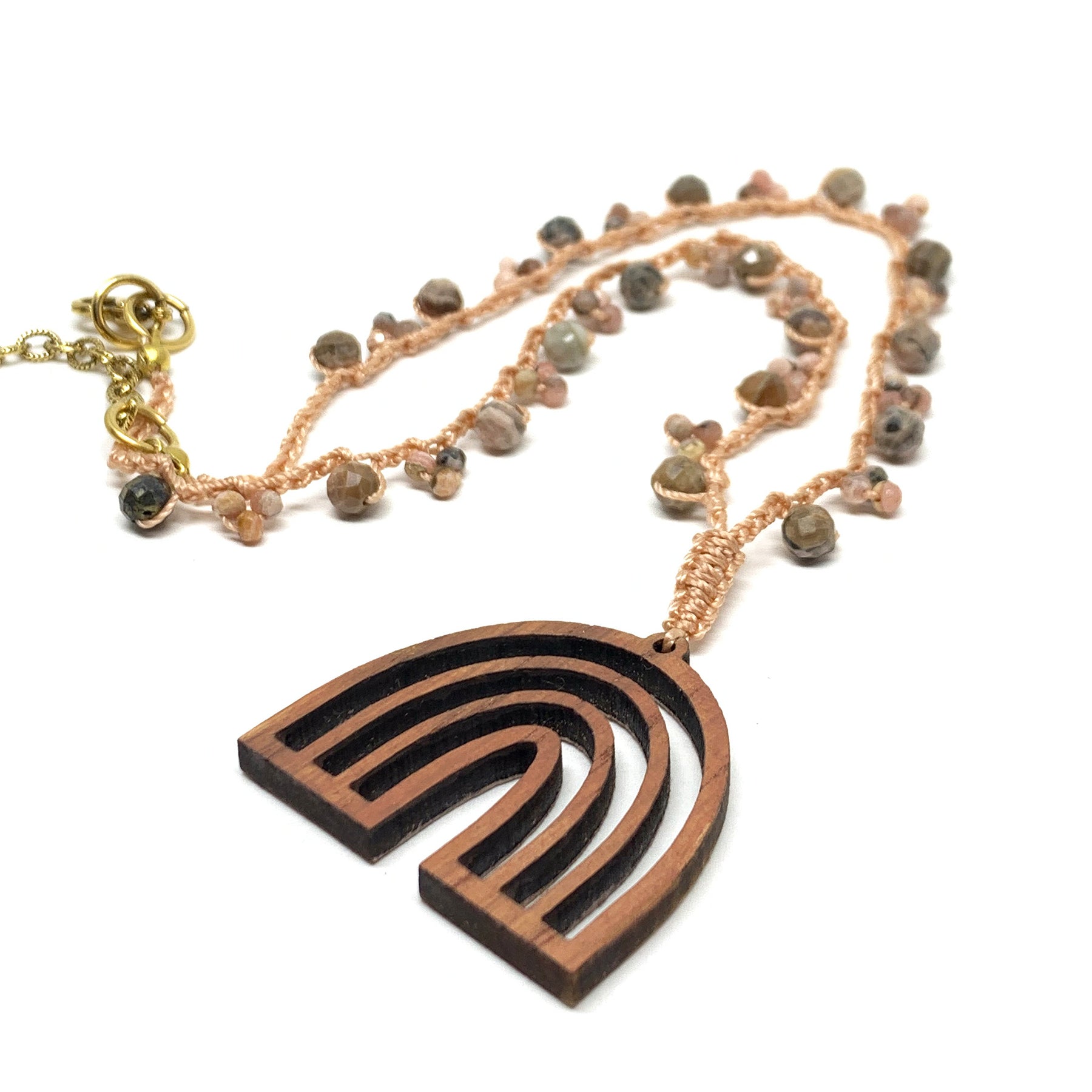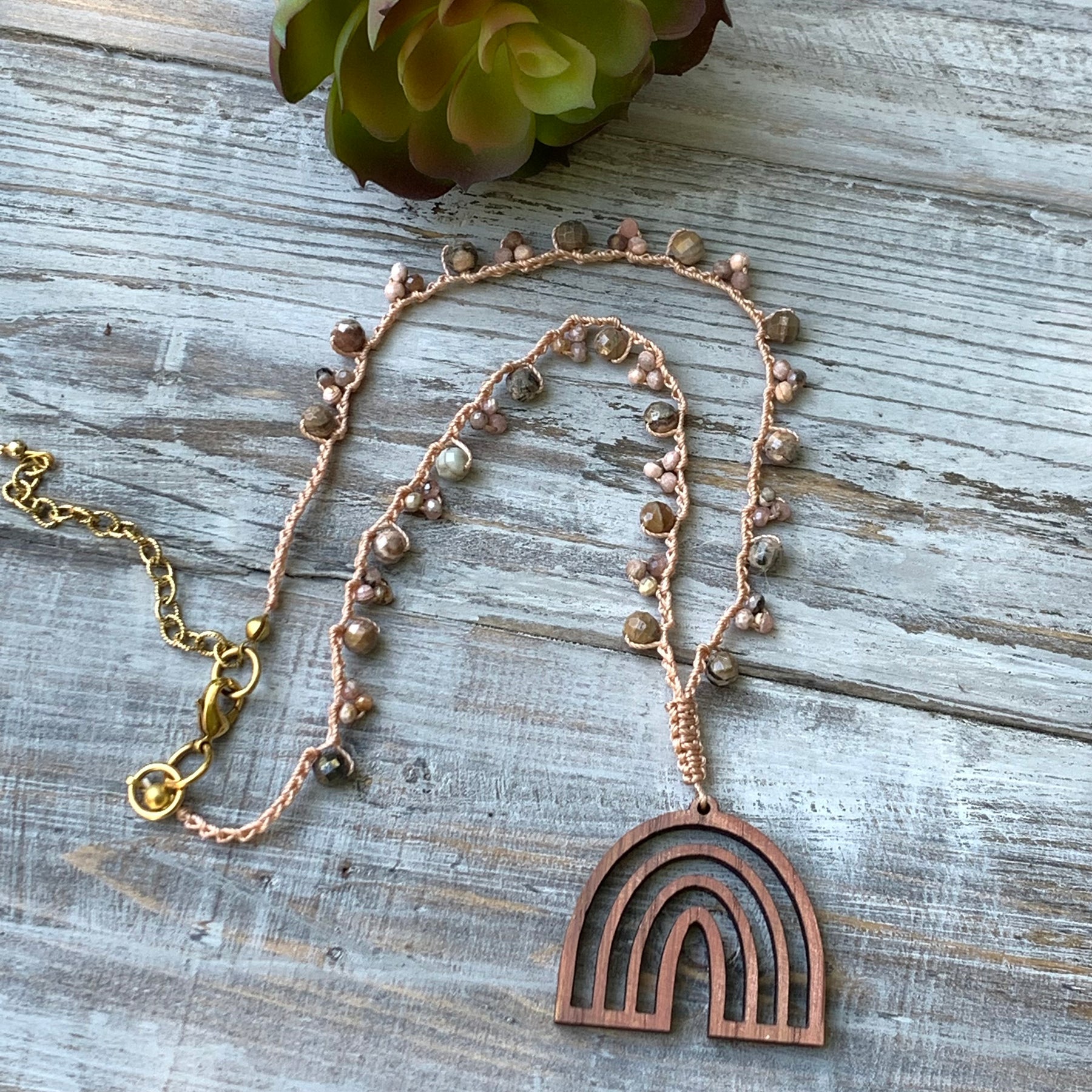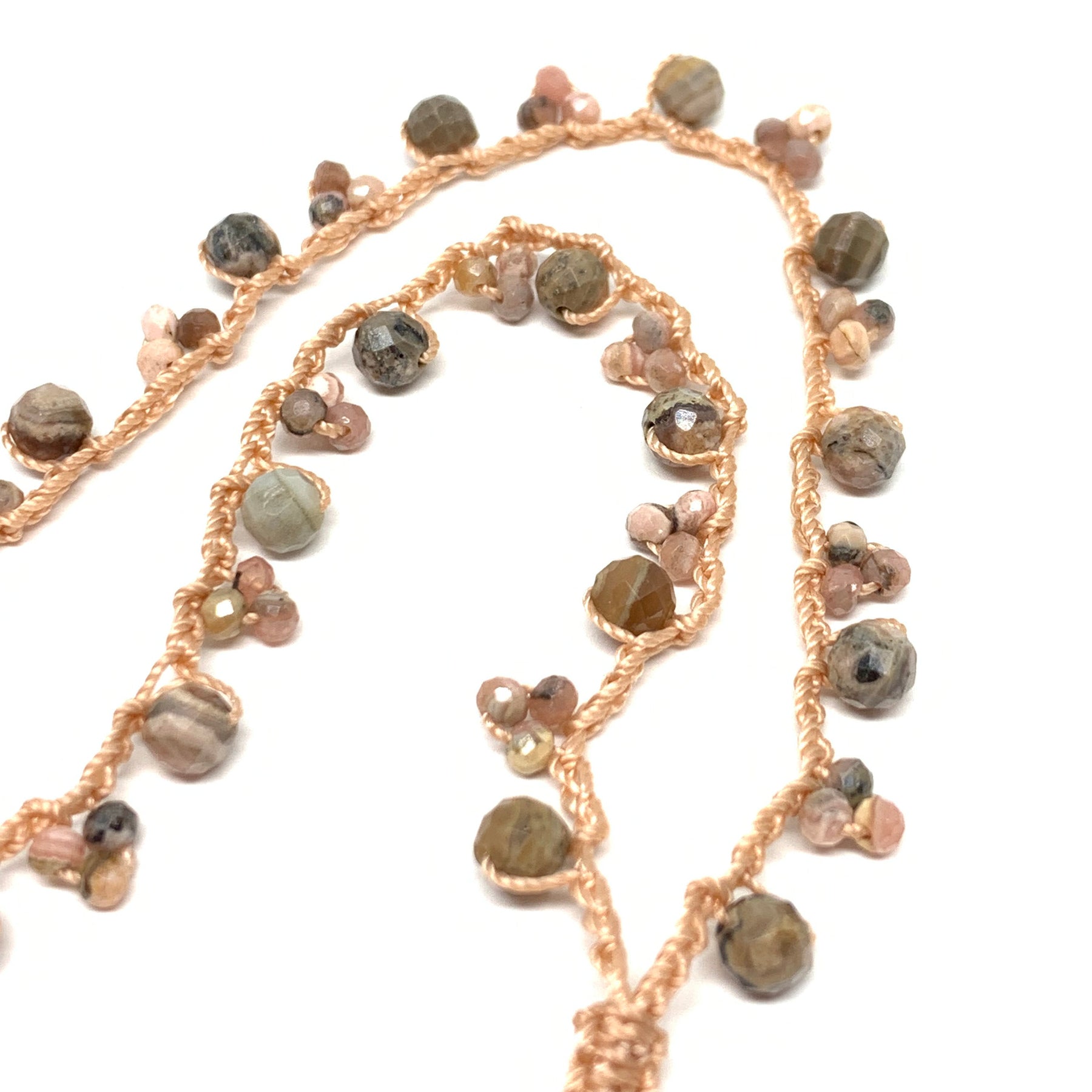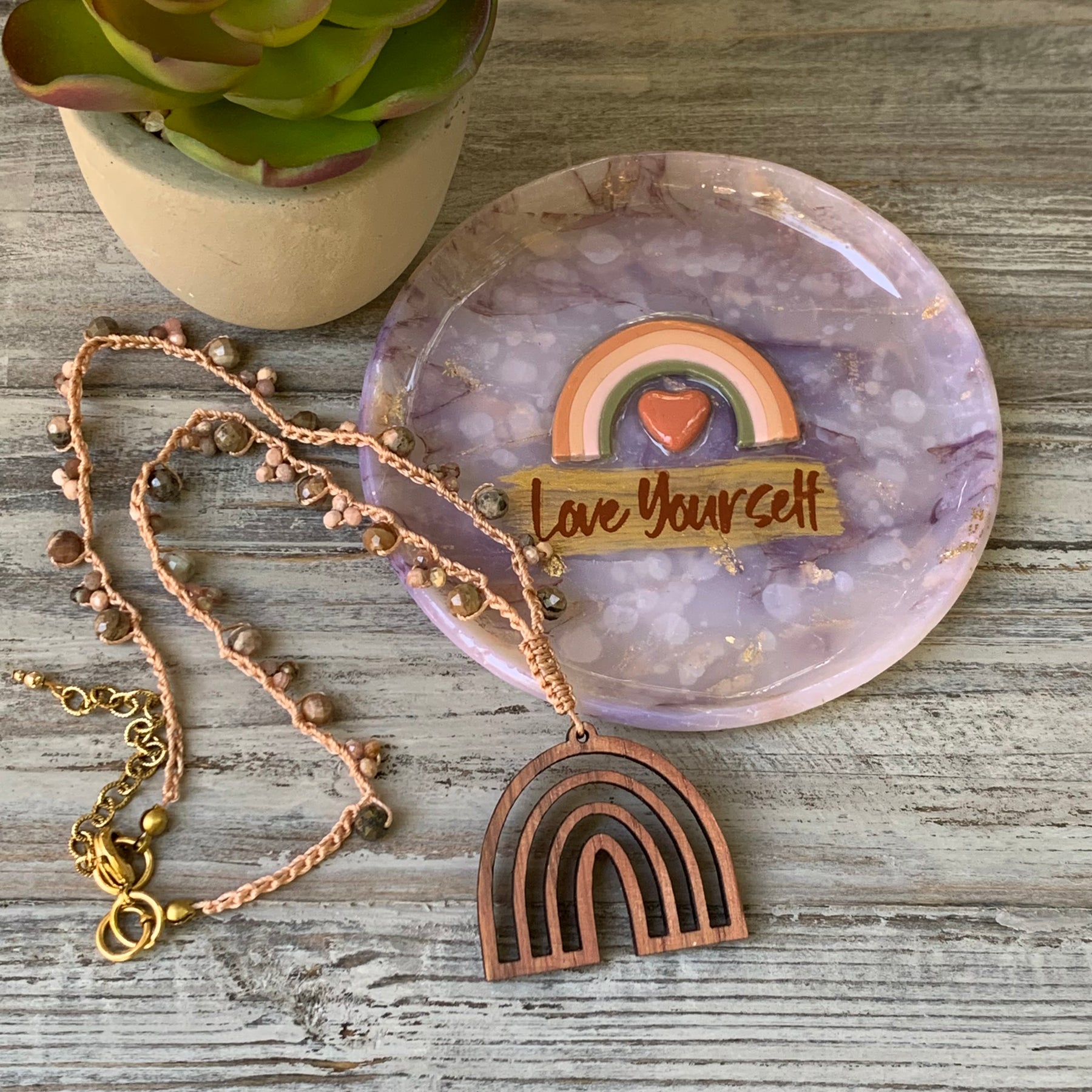 Love Yourself – Rainbow Necklace
A Rainbow Necklace that Doubles as a Self-Love Necklace
 Overview

Gemstone Info

Details
Do you know a people pleaser?  Are YOU a people pleaser? Many of us sacrifice our own needs and put others' first.  One of the secrets to self-confidence, self-worth and overall happiness is practicing self-love.  When we are in a dark place, we usually worsen this darkness with negative self-talk and this downward spiral can get out of control.  With self-love, we learn to embrace our bad days and bad moods by believing that darkness is always followed by light.
The rainbow is a perfect reflection of self-love; it is a symbol that announces good things are coming.  They can appear next to dark clouds reminding us that light can be found even in the darkness.
An Inspirational Gift for Women
This rainbow gemstone necklace is for the woman who looks in the mirror and only sees negativity.  While wearing this necklace, she will be reminded to stay positive; by staying positive, light will fight darkness, resulting in a rainbow.
Each crochet necklace is handmade to order and is place on an inspirational card that reads:
Rhodochrosite is known as the "Self-Love Stone".  It aids emotional healing by eliminating toxic emotions that are weighing you down and stimulates self-acceptance.  It balances emotions and is thereby considered a comforting stone.
Each Boho Rainbow Necklace:
measures 18 inches in length with a 2" brass textured cable extender chain plated in 24k gold artisan made
lightweight wooden rainbow pendant, 1" tall, 1.5" wide
4mm faceted Rhodochrosite gemstones
5mm faceted Rhodochrosite gemstones
11.9mm brass lobster clasp plated in 24k gold
As a reminder, Rhodochrosite is a natural stone; therefore, the necklace you receive may contain stones with slightly different colors and/or patterns.

 

However, these slight differences ensure that each necklace is as unique as its wearer.

Shop more inspirational gifts for women in the Self-Love Signature Collection.
Soaring Spirit Designs will donate a portion of the profit from each sale of this self-love product to Suicide Prevention. If you or someone you love needs help, please reach out to the National Suicide Prevention Lifeline by calling or texting 988.