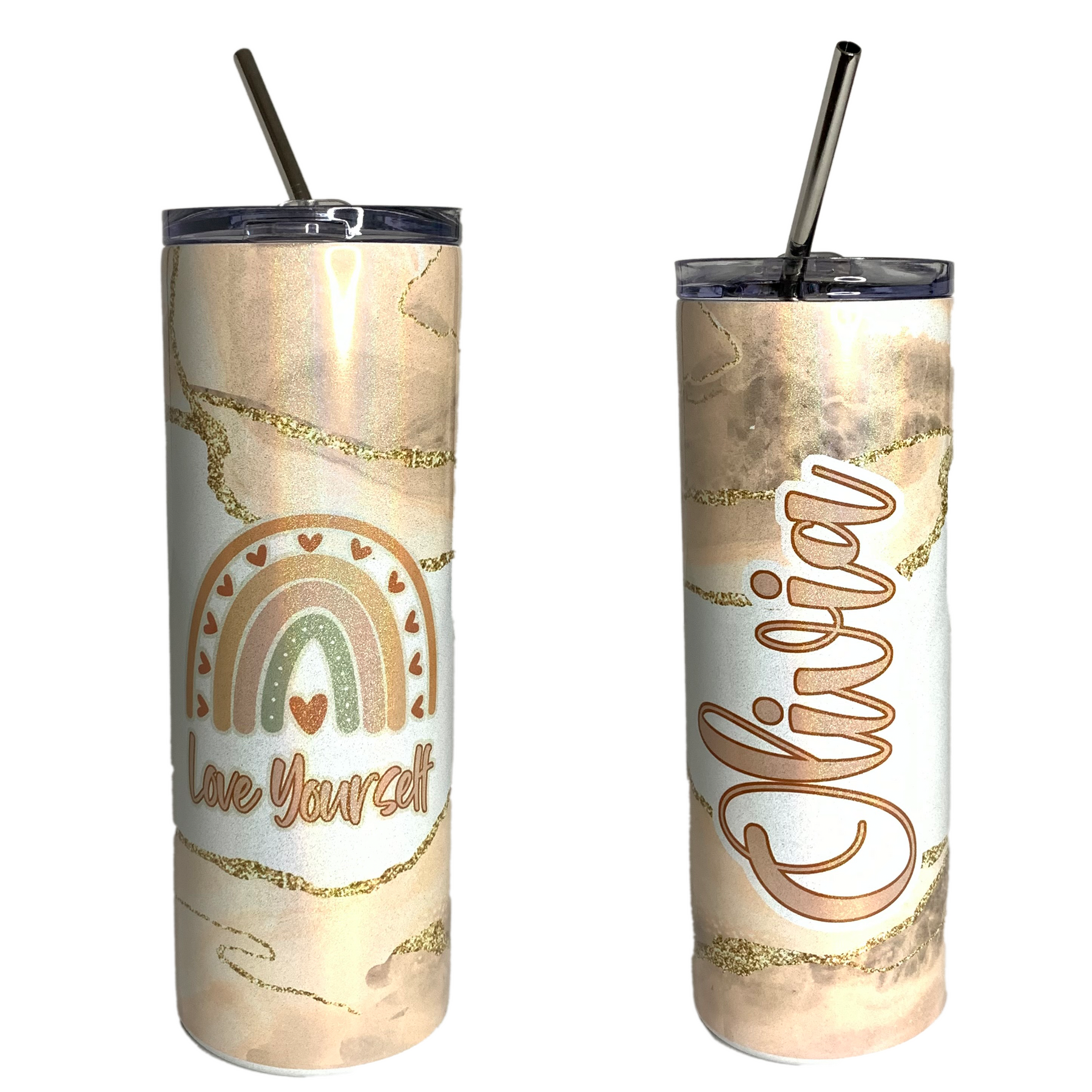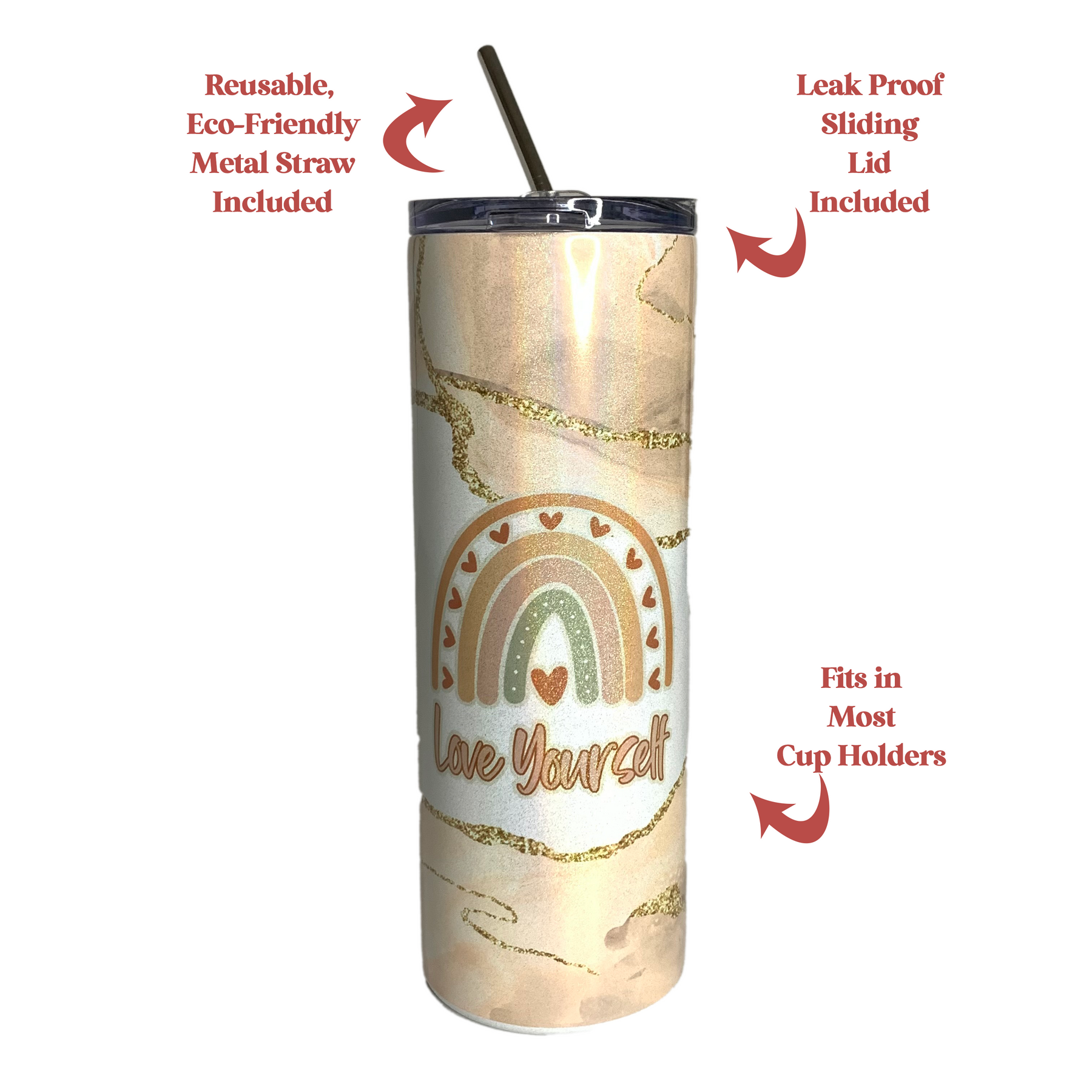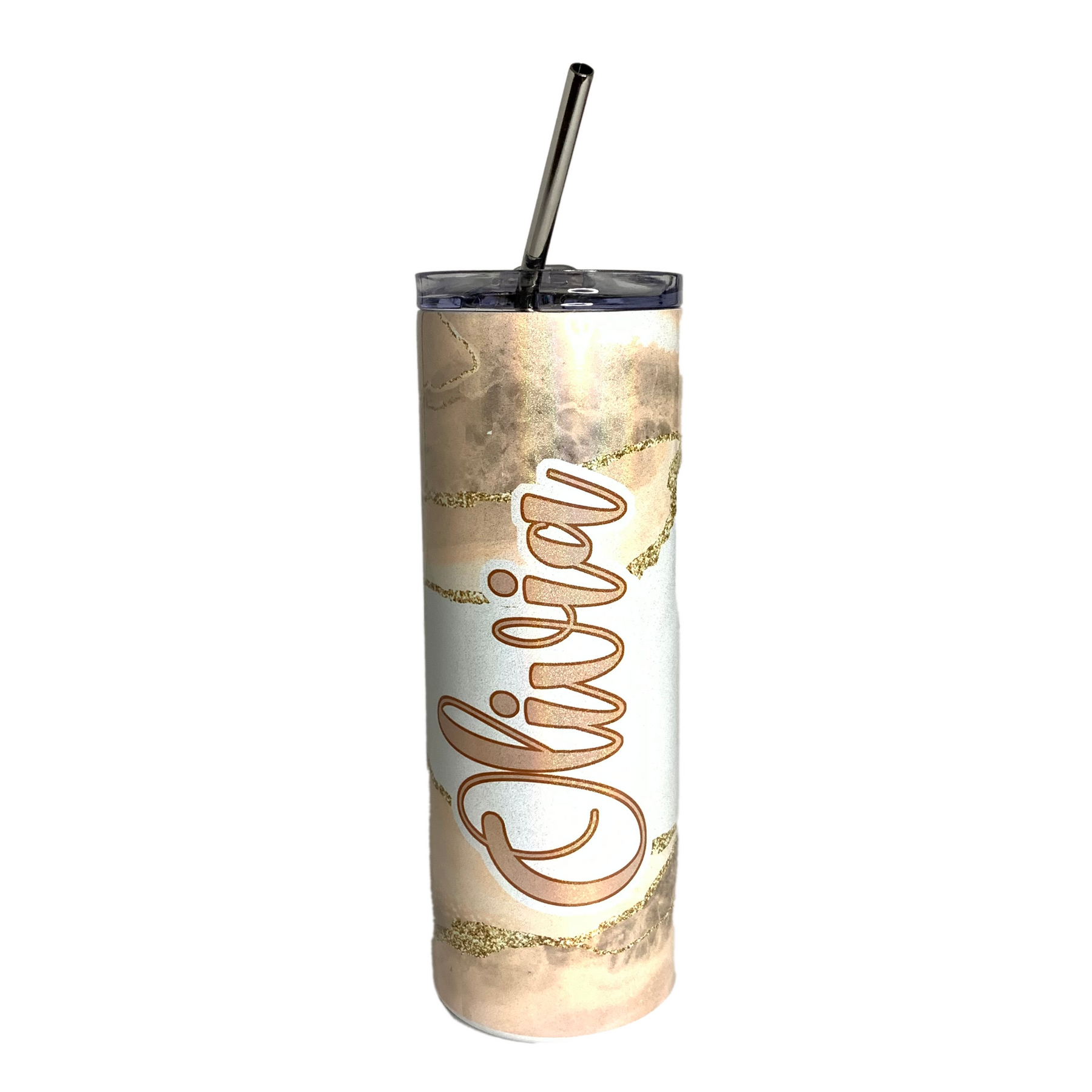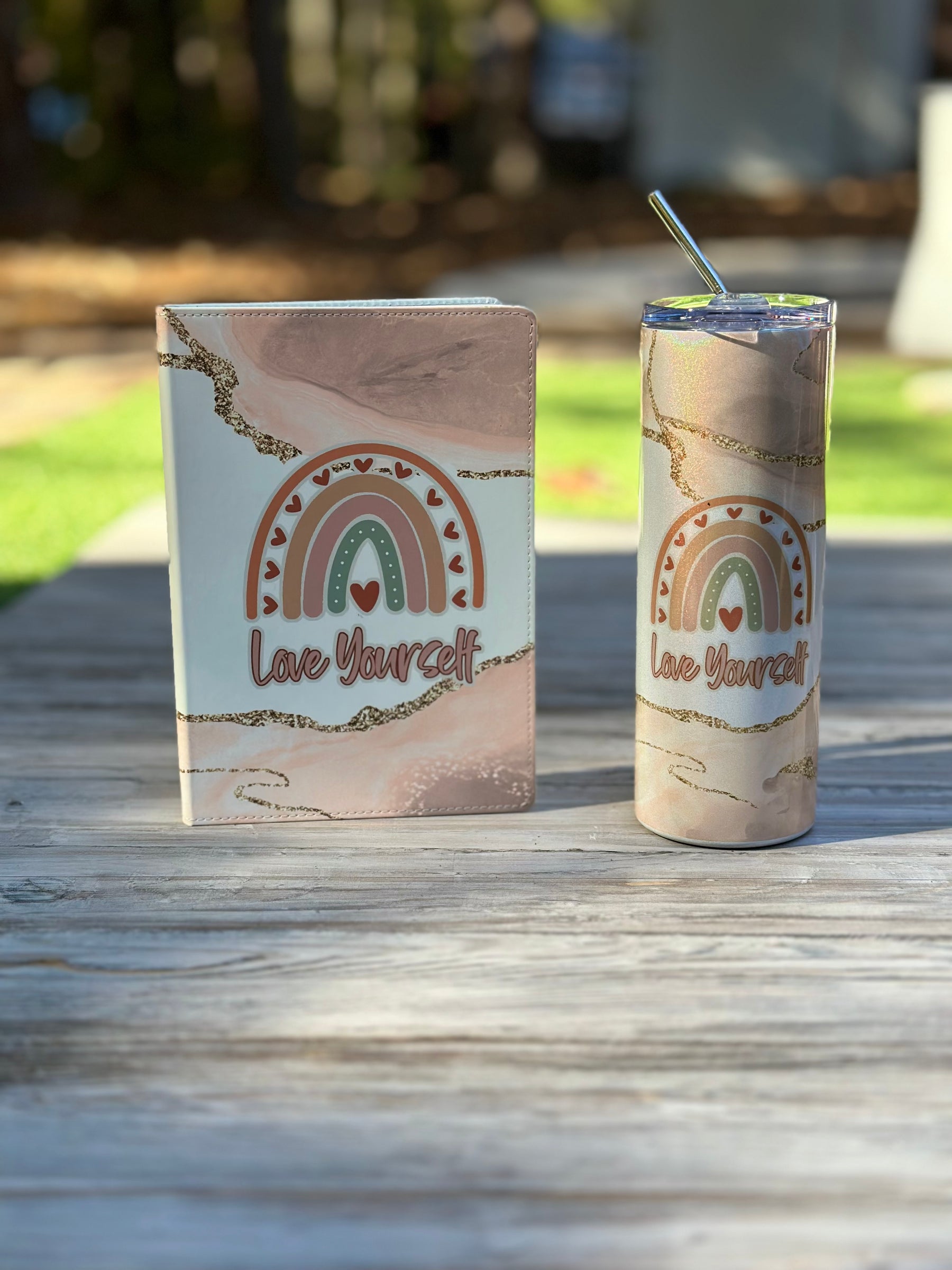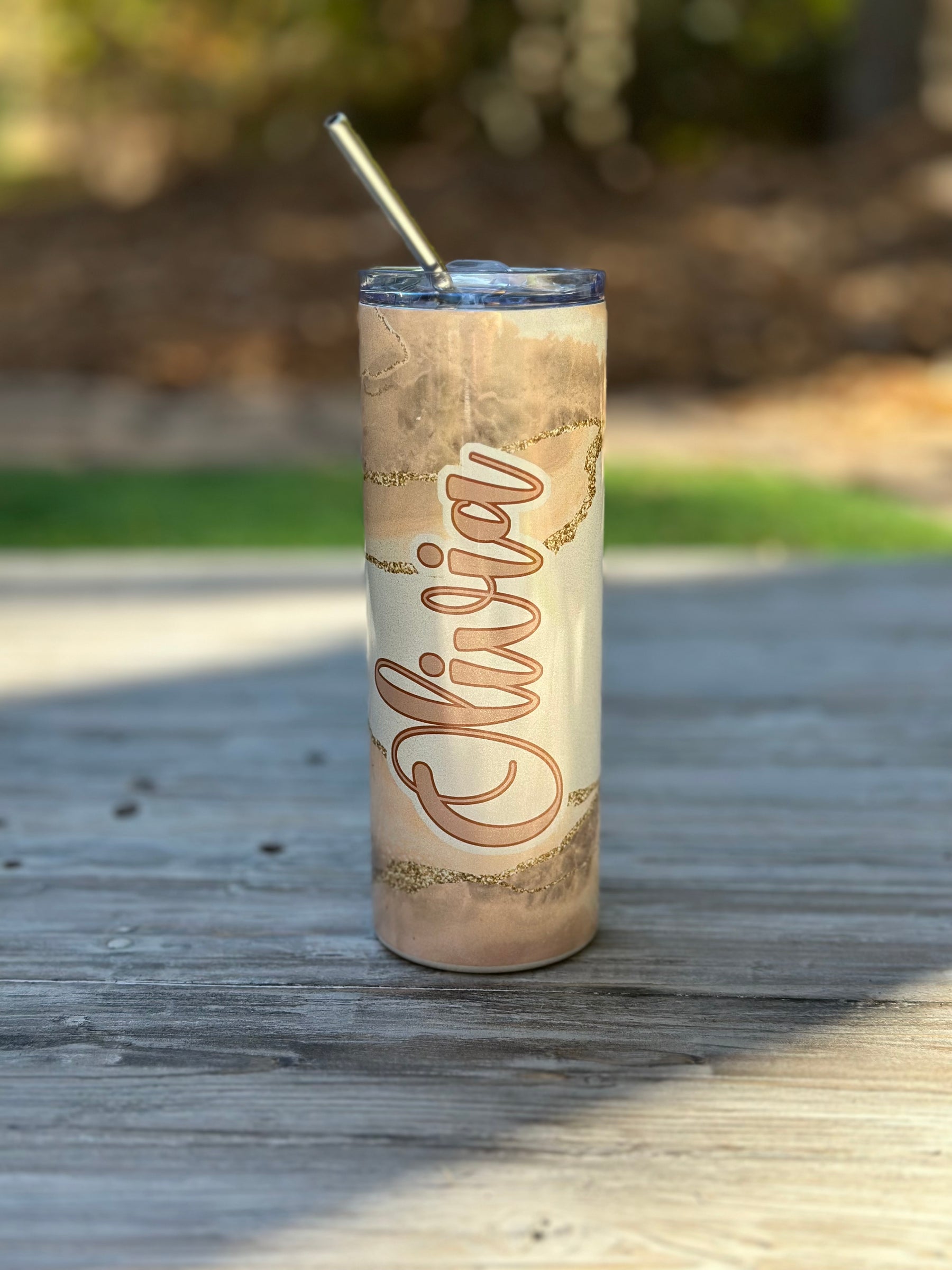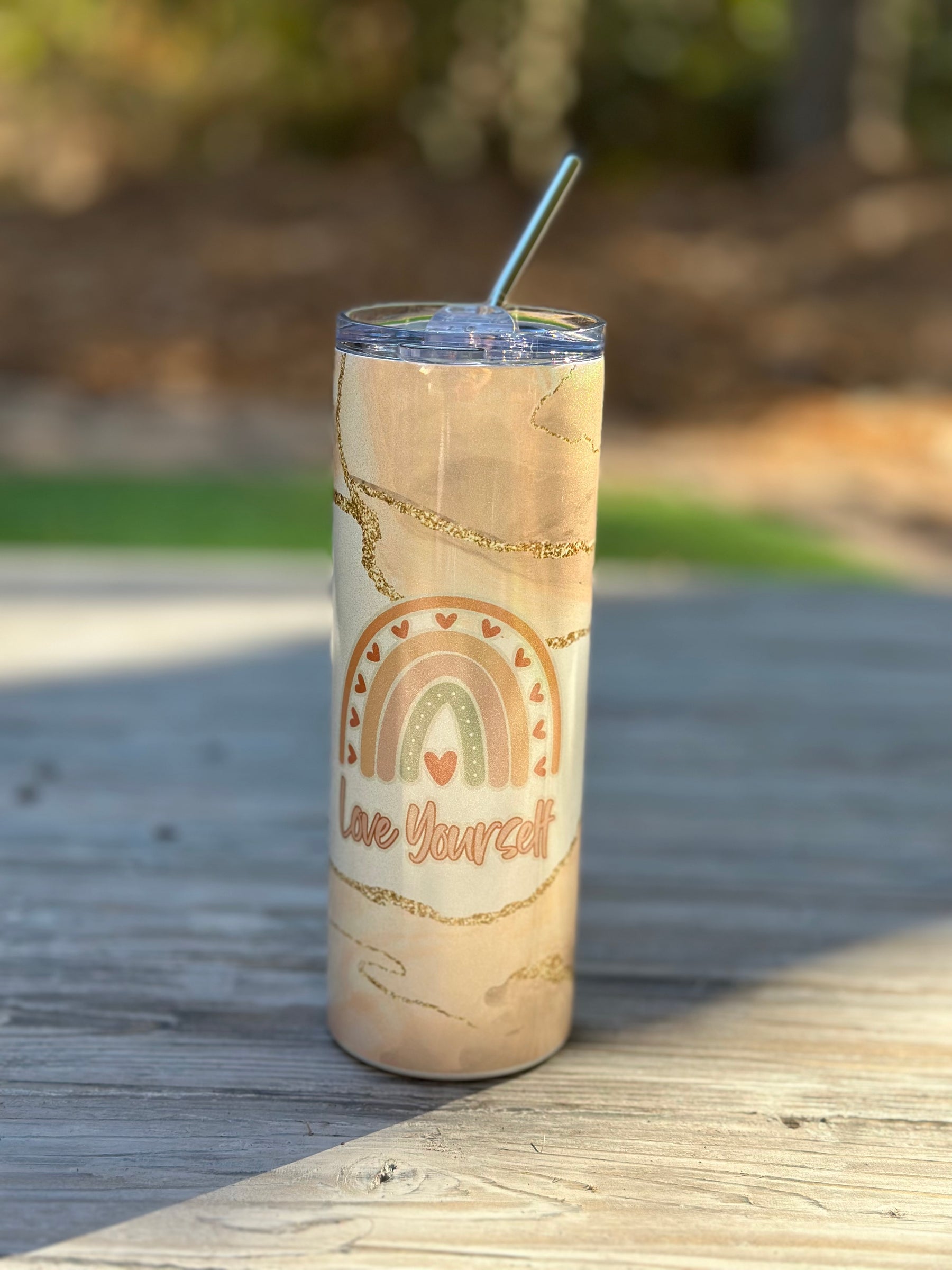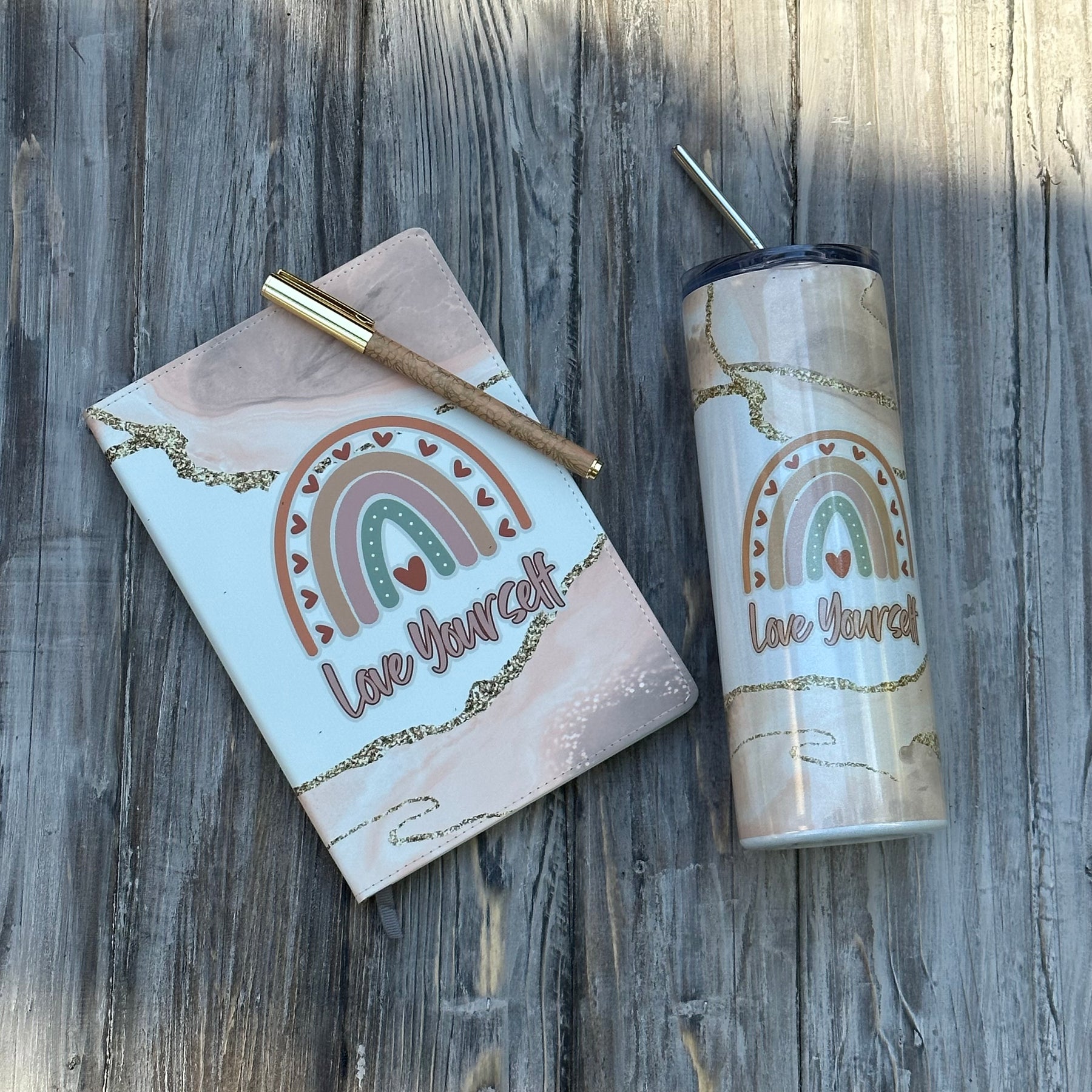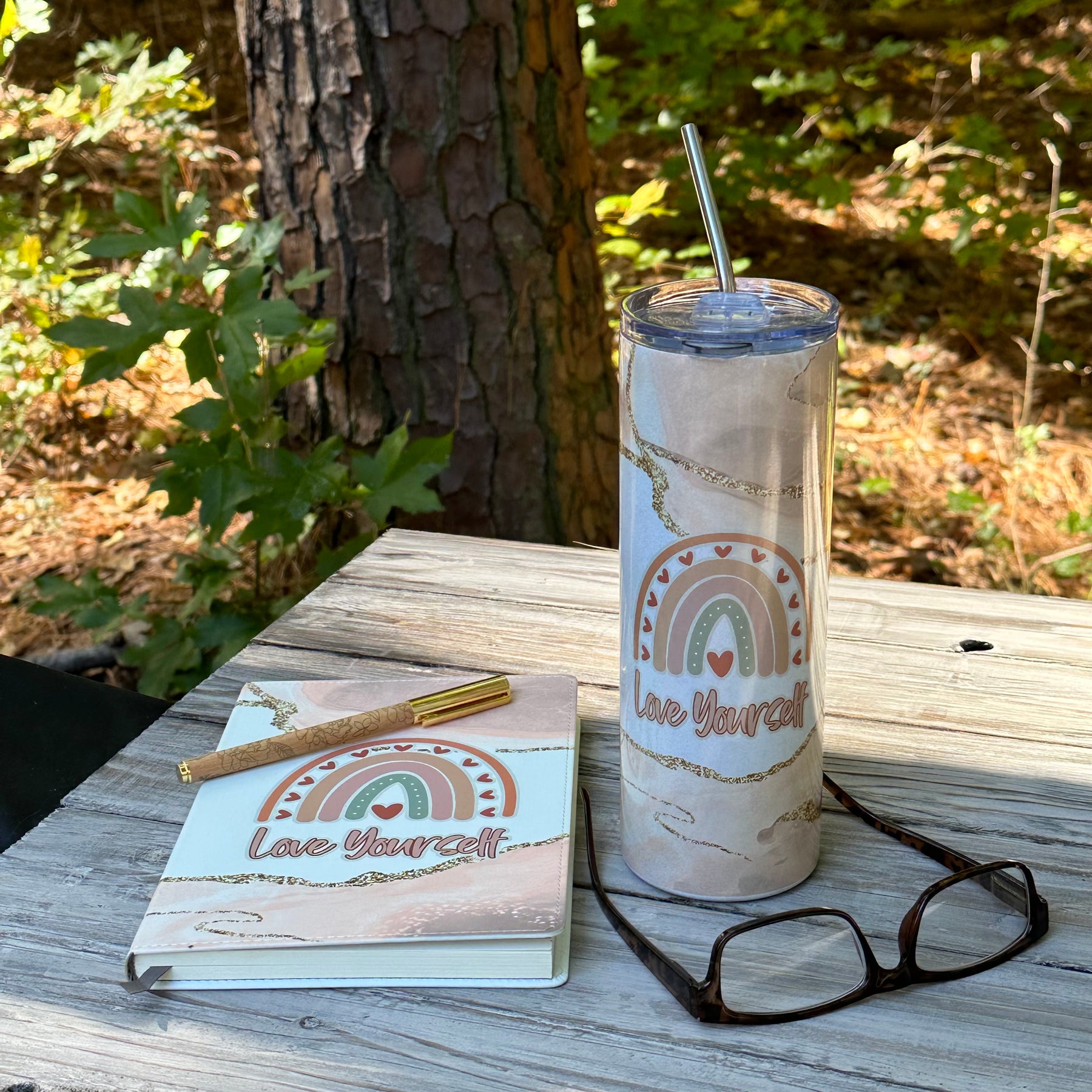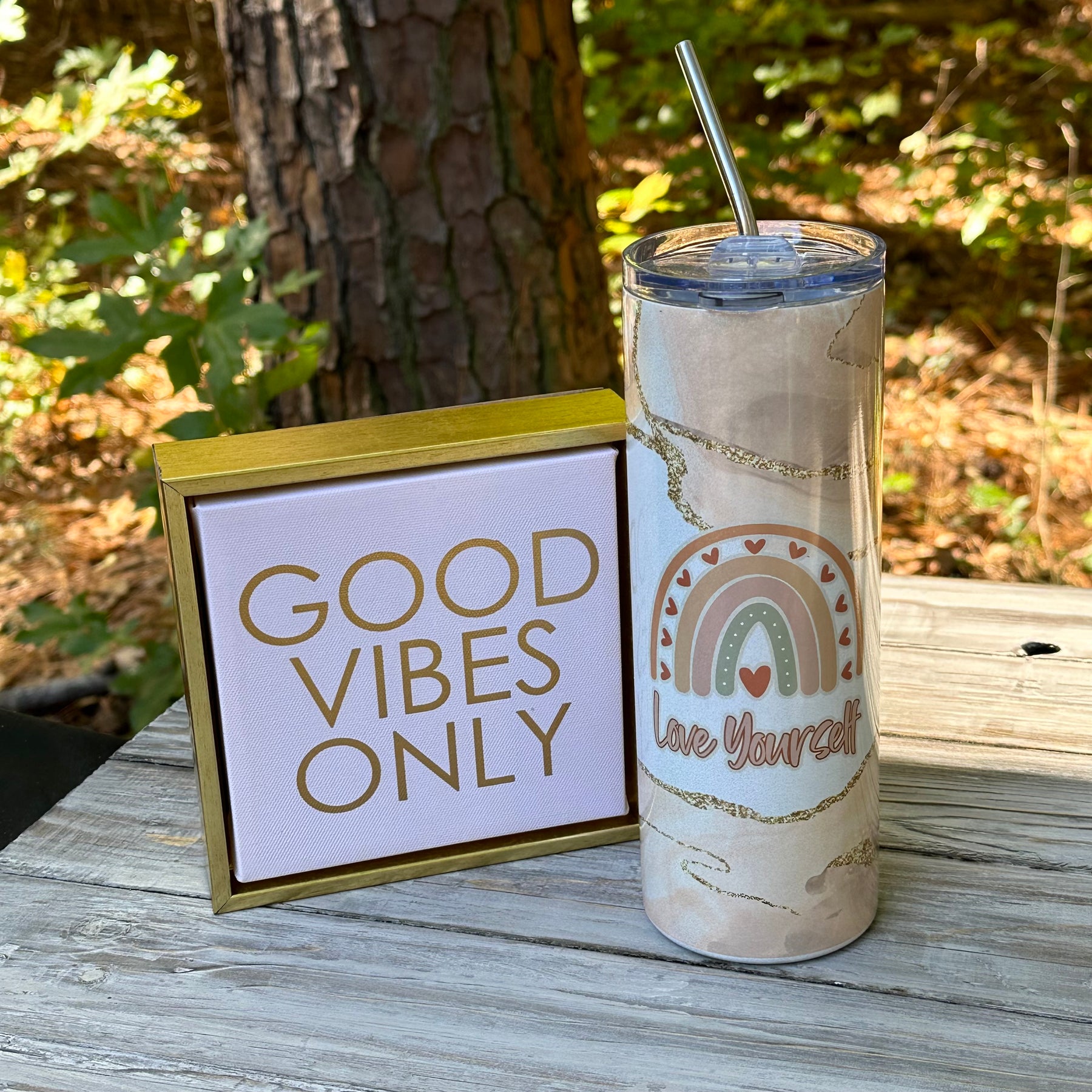 Love Yourself - Rainbow Tumbler - Personalized
A Rainbow Tumbler Makes Great Personalized Gifts for Friends 
Have you ever wondered why rainbows take your breath away when they appear?  I bet it's because they magically pop up after a scary thunderstorm with torrential rains and damaging winds.  Its appearance gives us hope that the peace after the storm is coming has arrived.
The same holds true when you choose to love yourself. Self-love helps to build self-esteem and self-worth.  Stress and anxiety are lowered when you know you can depend on yourself.  When you put yourself first, you are less likely to become a victim of abuse or a habitual people pleaser. 
Self-love is the ultimate rainbow.  It provides the light that is needed to face the darkness and provide peace within.
Looking for rainbow gifts or meaningful personalized gifts?  This rainbow tumbler is a 2 for 1.
The design on this inspirational tumbler is faux glitter however, the tumbler itself has a shimmer effect that is simply enchanting when in the sunlight. They are stainless steel and comes with both a slide-top lid and a stainless steel straw, which is reusable, durable, and eco-friendly.  It is dishwasher safe, but hand washing is recommended to preserve the life of the design. 
They keep cold drinks cold and hot drinks hot and fit in most cup holders.
Each 20 oz. skinny tumbler includes an inspirational card that reads:
Shop more mental health gifts on the Self-Love Signature Collection page.
Soaring Spirit Designs will donate a portion of the profit from each sale of this self-love product to Suicide Prevention. If you or someone you love needs help, please reach out to the National Suicide Prevention Lifeline by calling or texting 988.